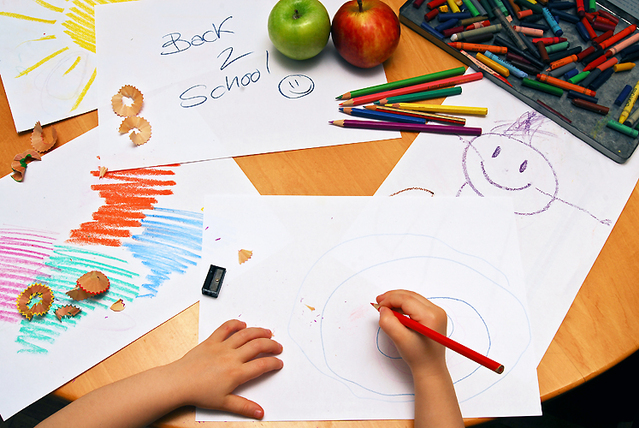 Back to School is an exciting time for students as they begin the next phase of their lives, but it can be a difficult time for parents. Many parents struggle with the challenges school life will bring their children, from preschool to college it's never easy. There will never be the perfect first day but there are some ways parents can be prepared for their child's "First Day of School."
Many parents fear that moment where their four-year-old child clings to their leg as they lead them to the unfamiliar world known as school. There will be struggling, begging, and plenty of tears – it can be a heartbreaking moment for parents.

"The best thing for a parent to do is walk them to class, give them goodbye hugs and kisses and trust us to take care of the rest," said a Kindergarten teacher, who would like to remain anonymous. "It's hard, they're your babies, but if you're distressed at leaving them with their new teachers they'll be just as upset. By the end of the day, we can assure you, we will love them as much as you do."
There is no perfect way to deal with this but there are ways to make the transition a little easier. Start by talking to your child about school and introducing them to activities that will become part of their routine soon. Such as sitting quietly while listening to a story, practicing how to use scissors, and sharing toys with other children. These will become essential in their school routine and helping them cope with the change.
But no matter how prepared they are for the classroom, many will inevitable cry when faced with being dropped off at school for the first time. Pre-school and Kindergarten teachers have seen it for years and reassure parents that the kids will adjust to their new exciting life at school.
Elementary and middle school will flash by before you know it, leaving you with the daunting first day of high school. High school is anything but the way they portray it in the movies but it is an exciting and confusing time for a teenager. In the awkward stages of being a teenager going through puberty, there is also social media and technology to document it all. It was stressful for parents when they were teenagers, and its stressful for their kids.
"Be an encouragement and a support to your child, but even then, kids sometimes don't listen, so form strong alliances with their teachers, counselors, and administrators," said Lucy Leyva, a Colton High School teacher. "Try to be a coach..tough, supportive, and consistently pushing them to achieve their dreams."
Creating an environment that helps students focus is essential to success according to Peter Goldkorn, Colton High School teacher. Goldkorn recommends making a quiet place for them to do homework or just read to help them focus.
Soon that little kid is all grown up and going to college headed down that path to adulthood. This can be nerve wracking for parents as their babies begin to leave the nest. However, students will begin to realize how much they need their parents' help but will struggle to ask for it. Many college students feel immense pressure to succeed and not be a failure to their parents. College students often forget to take care of themselves the way their parents did while focusing on school.
"Don't let your kids forget about self-care, that's really important because it's easy to overwork yourself and become burnt out when focusing on your dreams, "said Emmelyn Hernandez, a college graduate. "Remind your kids that physical and mental health is so important, also to get plenty of sleep."
Hernandez goes on to explain how college kids feel so much pressure to become a success and a functioning adult. But being in college doesn't make them an adult and they will come to realize that, so as parents be there for when they stumble.
Raising children is no easy task and they will not always ask for help because they want to prove they can do it on their own. However, being supportive and with your arms out in case of a stumble can guarantee some school days.