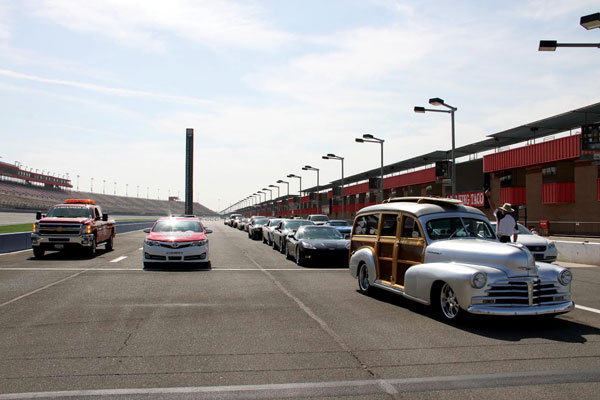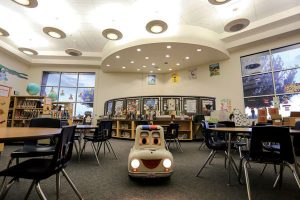 NASCAR fans and adrenaline junkies can put the pedal to the medal Friday, Aug. 26 as the Auto Club Speedway in Fontana opens the track to the public from 3 p.m. to 7 p.m. for Lefty's Track Day, a fundraising event for local schools.
Guests can drive around the same two-mile oval track NASCAR stars battle side-by-side on and also experience a pace car ride at speeds up to 100 mph, all while helping support Lefty's Reading Challenge, a program that promotes literacy for elementary school children and provides grants to school libraries. Lefty's Reading Challenge is supported through the Auto Club Speedway Foundation.

"..statistics indicate that if kids can't read well by the time they reach the third grade, they are much more likely to run the risk of not finishing high school later on," said Dave Allen, Auto Club Speedway president, in a news release.
"It's fun to open our doors to fans and also help our children's future by making sure our local school libraries are stocked with new reading material."
As part of the event, participants who make a $15 donation can drive their vehicle on the track at highway speeds paced by the speedway's official Toyota Camry Pace Car. For an additional $20, guests can experience the thrill of a ride in the official Auto Club Speedway pace car at speeds over 100 mph. Children must be at least 8 years old or at least 4'9" to ride in the pace car.
Lefty's Kids Club Members can participate for free with a valid Lefty's Kids Club Card and a paid adult. Registration for the kids club for children 12 and under will be available the day of the event for free.
New to this year's track day is the Autocross course, where drivers can test their handling skills for $10 donation.
In addition to track events, the event will also allow for pre-registration for the Route 66 Cruisin' Reunion event, Sept. 16-18 in Ontario. Participants who pre-register will also have the opportunity to drive around the track.
Lefty's Reading Challenge, named after Auto Club Speedway mascot Lefty, is part of Auto Club Speedway's heralded youth initiative. More than 160,000 students from over 250 elementary schools in San Bernardino, Riverside, Orange and Los Angeles Counties read thousands of books during Lefty's Reading Challenge earlier this year, winning thousands of dollars for their school libraries, the release states.
To learn more about Lefty's Track Day and Lefty's Reading Challenge, visit www.leftykidsclub.com or call 800-944-RACE (7223).