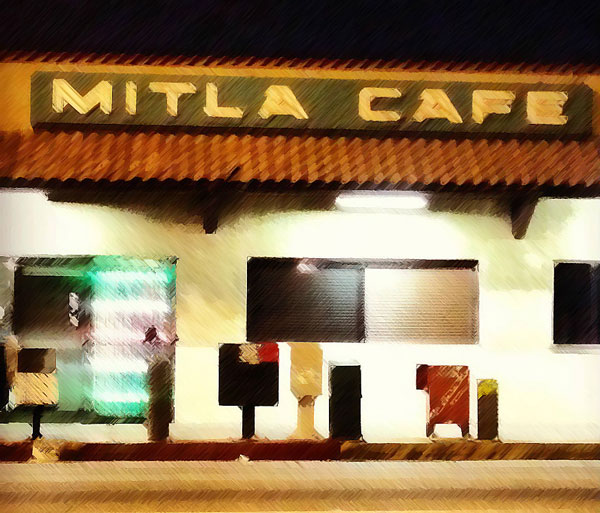 Mitla Cafe, the ever popular staple in San Bernardino for generations and the oldest Mexican restaurant in the Inland Empire celebrated its 80th anniversary on Saturday evening, with Grammy award-winning jazz musician Poncho Sanchez performing to hundreds of close family and friends.
We want to give a big shout-out to Mitla and say congratulations on your 80th, and many more to come!

There was a lot that happened over the weekend.  On Saturday Rialto Unified School District held its 9th Annual Parent Summit, where over 2,000 parents/guardians showed up, not to mention the thousands of students and staff who were also in attendance.
The event took place at Rialto High and included a dynamic speech by nationally renowned speaker Dr. Daniel Walker, who also happens to be the brother of RUSD Board of Education President Dina Walker!  He challenged students to innovate, and to embrace their histories, diversity and change.
The event truly highlighted how committed parents/guardians are in their kids' education.
Also on Saturday Omnitrans held its very colorful 2nd Annual Sidewalk Chalk Art Contest at the San Bernardino Transit Center where over a dozen artists participated.   The theme was connecting the community through transportation, and artists made it challenging for judges to whittle it down to the top three.
Judges were Gil Botello, Chair of the Fine Arts Commission; Barbara Babcock, Vice Chair; Chris Mathews from the Art Institute; and Danielle Wallis with Art Connection.
Congrats to the winners: third place and $100 gift card to Alicia Rubio; second place and $150 to David Mir; first place and $300 to Arlette Ramirez who captured the theme most accurately, Botello said.
Anthony Victoria writes about student lunches this week, and I had the opportunity to witness Rialto's first student farmers market last Thursday at Curtis Elementary. It was very impressive that RUSD has partnered with a local farmer for the last 10 years to bring locally sustained produce to the school menu.  Not only are students getting fresh fruit and vegetables other than the typical oranges and apples served at school cafeterias, they are being fed passion fruit, dragon fruit, and toad skin melon! I haven't even heard of toad skin melon.
School meals are so important and when schools make the effort to embark on a Farm to School initiative the advantages are two-fold: children are eating the freshest produce and it sustains local farmers.
On the horizon, former San Bernardino Mayor Judith Valles will be the featured guest speaker at Rotary North on Thursday, Nov. 4 at Arrowhead Country Club at noon. The public is invited to hear Valles speak of her childhood in San Bernardino, her later successes, and most importantly, what she learned from her mother.
The cost of the lunch is $15. and the meeting begins promptly at noon. It is recommended that one arrives at 11:45.
Her popular book, As My Mother Would Say; Como Decia Me Mama will be available for purchase and Valles will happily autograph it.
For reservations or questions, please phone Rotary North president, Dee Williams, at (909) 883-9001 or (909) 841-9644.