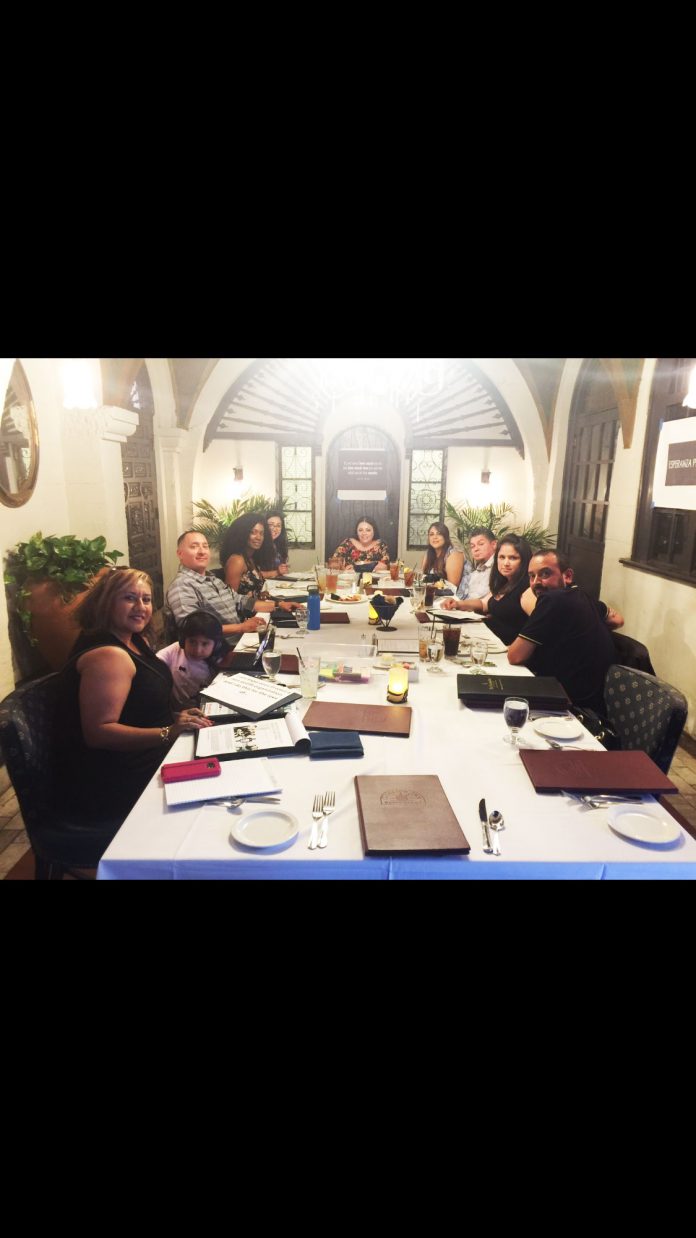 Through a meeting with Riverside-San Bernardino County Indian Health Inc. (RSBCIHI), the Esperanza Project was offered office space to hold its meetings and wellness group sessions.
The Esperanza Project supports the awareness of mental health and wellness for the underserved communities.

Office space for the organization is extraordinary news and will make for even greater success, for the community and the organization, which became a non-profit in June 2018.
"RSBCIHI has offered an opportunity through a grant to help Esperanza Project grow and continue its mission. This has bridged two identities into one to meet the same passion: to promote mental health and wellness. The Esperanza Project has gladly accepted the offer and are anxiously ready to start serving the community thanks to RSBCIHI," said Connie Rosales, founder of the Esperanza Project.
The organization will feature many programs, one in which is the community health worker program.
"The Community Health Worker Program (CHW) is a Prevention and Early Intervention program funded by the Department of Behavioral Health, designed to provide prevention services to the unserved, underserved and inappropriately served communities including: African American, Native American, and Lesbian, Gay, Bisexual, Transgender and Questioning (LGBTQ), and Native American communities," continued Rosales.
Rosales said the Esperanza project helps the community become united through diversity and empathy towards the most vulnerable populations and charitable causes.
"Our wellness groups for children and youth through expressive arts will help increase self confidence in a positive environment and learn healthy coping skills by engaging in the arts as a positive outlet, in addition wellness groups are also geared to help our LGBTQ communities express themselves through the arts. Esperanza provides opportunities to all educational levels for volunteering," Rosales said.
The non-profit organization will be actively participating in other year-round charitable causes such as food drives, toy drives, and providing informative resources to the community.
The project was inspired through an internship program that Rosales was doing in February 2017 through her employer California Teachers Association in San Bernardino, which she had to be enrolled in a course through Harvard Kennedy School in Leadership, Organizing and Action: Leading Change.
"We were able to identify a need in the community, organized some volunteers and went into action. Once the program was over, I thought that the project was over, little did I know that the project was not over, it was the beginning of a non-profit. Esperanza Project was then inspired by seeing the needs of the youth in the transitional age, at risk youth, our LGBTQ communities and the need for mental wellness and children with disabilities," said Rosales.
Rosales said she and her peers saw the need for wellness and positive outlets for the youth and they believe that any form of art provides benefits for positive coping outlets and an increase in self-confidence for the youth.
"We aspire to serve as many children, adolescents and young adults as we can; starting with small group sessions scheduled weekly and monthly. We hope to be a warm and welcoming resource to those needing support in transitioning the system (TAY), displaced children, at-risk youth, LGBTQ+ as well as individuals who can benefit from support in brining awareness to mental health and wellness through artistic expression using various modalities," continued Rosales.
Participants will leave sessions with the gift of acceptance, support, encouragement, and hope (Esperanza).
"We hope to empower participants with resources, tools, and coping skills to assist them in navigating everyday life stressors," Rosales said.
According to the organization's website, the Esperanza Project would love to get the community involved, especially high school and college students so that they can see the need that there is, not only in this community, but for all humanity and to inspire them to become volunteers and future leaders.
"The community can also get involved by becoming sponsors of Esperanza, donating items needed, participating in wellness workshops, and of course sharing information and resources with others," concluded Rosales.
For more information, visit www.EsperanzaProjectIE.org.