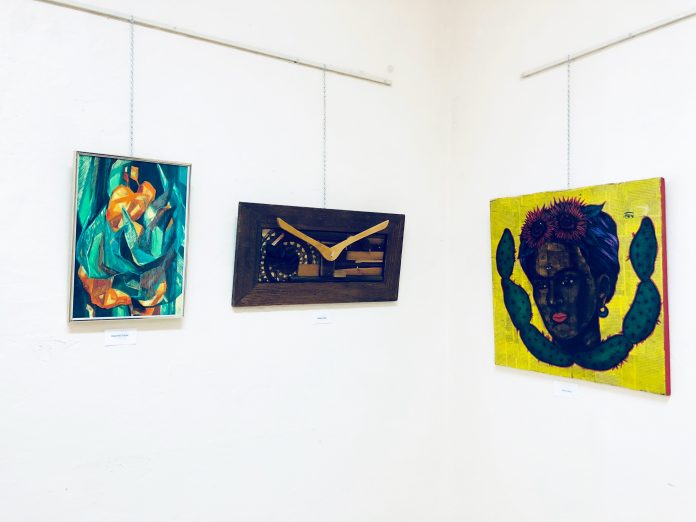 The Garcia Center for the Arts gears up for National Hispanic Heritage Month with a one-of-a-kind art exhibit.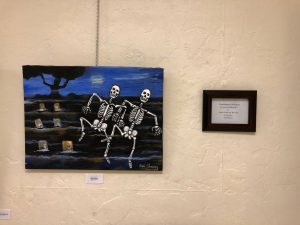 National Hispanic Heritage Month began on September 15 and ends October 15.

The Hispanic inspired exhibit was put together by Yeni Burgos, a team member at the cultural center.
"With it being National Hispanic Heritage Month the Garcia Center for the Arts is showcasing an exhibit featuring many profound Latino artists. We have some of the major artists including Alfonso Martinez-Mendez, Rose Aliya, Bob Chairez, Luz Perez, and Juan Esquerer," said Dr. Ernie Garcia, executive director of The Garcia Center for the Arts.
"I think Alfonso Mendez is a real professional, he just finished a lengthy and successful exhibit in Riverside. He'll be teaching girl scouts in our community how to paint very soon," continued Garcia.
The center was dedicated to Garcia and his wife Dotti Garcia on Nov. 16, 2015.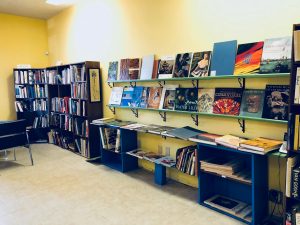 According to www.sbvca.org, the building was dedicated in honor of Ernest and Dorothy Garcia for their many contributions to the visual and performing arts. On November 16th, 2015 it was named the Garcia Center for the Arts. A home for creatives and art organizations the Garcia Center is a sturdy foundation for San Bernardino's art renaissance.
"It's a cultural center that has resident tenant's here. The arts connection is a county wide connection of art groups in the community," said Garcia.
Garcia, who is also a retired college of education dean at California State University, San Bernardino, said that the center represents music, singing, printmaking, drawing, and art exhibits.
"The main reason we pushed to get this building, that was going to get demolished, was because San Bernardino has such a rich culture in the arts," Garcia said.
Every so often, a professional painter visits the Garcia Center and teaches a group of participants how to paint a specific picture.
"The community is invited to attend all of our events. Most activities we offer are free. A professional artist comes and demonstrates a particular painting and 26 participants follow instructions of the teacher and produce a painting of their own. Sometimes they don't follow the teacher and make up their own art; we also serve wine," said Garcia.
The Garcia Center for the Arts features more than just art.
"We are also going to be offering classes for ceramic, glass blowing, card and printmaking; I hope by the end of the year we'll be holding glass blowing classes," concluded Garcia.
The Garcia Center for the Arts is part of the San Bernardino Valley Concert Association, which
was established in 1932.
For more information, call 888-6400.
The center is located at 536 W., 11th Street, San Bernardino.