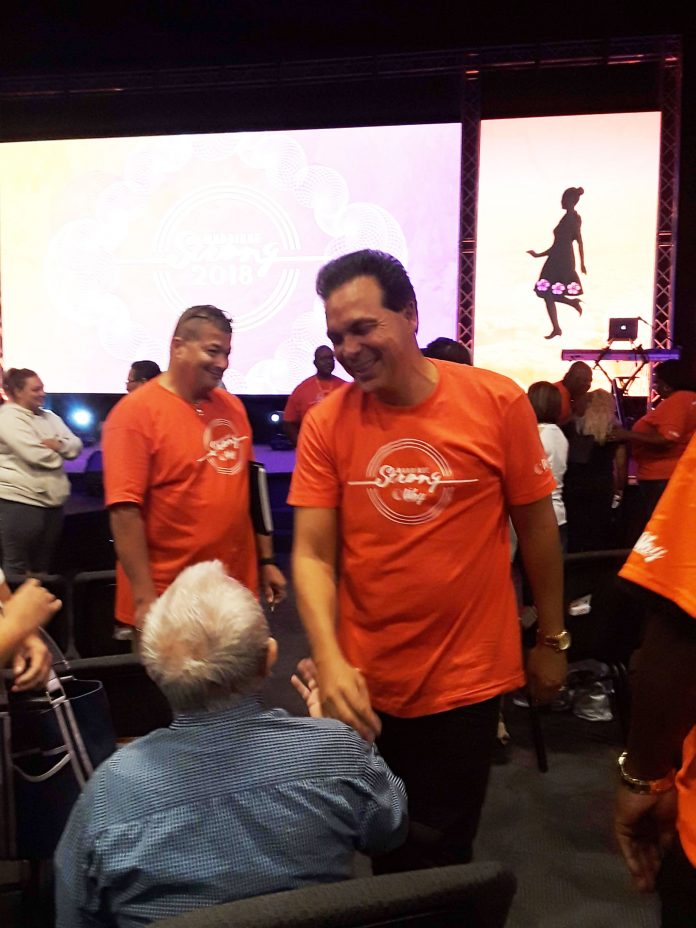 The Way World Outreach wrapped up its free 5-week marriage seminar last Sunday with over 2,200 participating couples from the Inland Empire aiming to fortify their relationships.
"When families fall apart our society and children fall apart," said Senior Pastor Marco Garcia. "We teach the skills for how to have a healthy relationship, and that in turn will build healthy communities."

According to Executive Pastor Armando Fimbres 65% of households in San Bernardino City are single-family homes while 80% of the city lives on some form of public assistance.
"The goal is to create an atmosphere for strong families, strong families equals strong communities, and when we have successful homes it leads kids in those homes to do better, providing a healthy example of what a marriage is," explained Fimbres. "This is an opportunity for growth, not just in the church but also in the city."
Robbie and Christina Rodriguez have participated in every marriage seminar The Way has offered, citing the achievement of a higher level in their marriage by applying the lessons taught.
"We want to grow and learn as a couple, and (effectively) communicate with each other and make each other a priority," said Christina who, along with Robbie, volunteers in the church's Adopt a Block program where they distribute groceries and ascertain the needs of disadvantaged neighborhoods. "With stronger marriages in the community we'll be able to rebuild the city."
According to Pastor Garcia people want the same thing – to be happy, but don't know how to navigate there.
"We must realize that we marry a flawed human, and (marriage) isn't a fairy tale; the misconception that it's our spouse's job to make us happy is a myth, the seminar teaches the skills to get through the tough times and the bumps in the road, and the commitment it takes to succeed."
There was also a singles component to the seminar where over 600 participants learned the building blocks to a successful relationship.
"It's given me a new approach on how I view relationships now and I feel better prepared for when I do get involved in a committed relationship," remarked Nicole Armendariz.
To celebrate the completion of the marriage seminar The Way will be hosting a mass wedding for eight couples, and vow renewals for hundreds more on Saturday, Oct. 6 at its main campus on Hallmark Parkway in San Bernardino. For more information call (909) 884-7117.