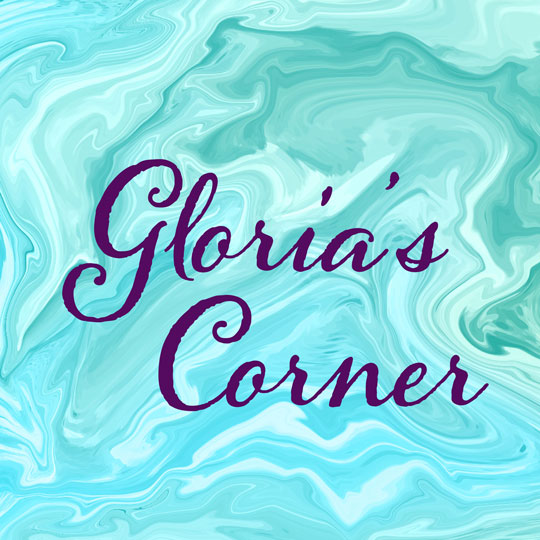 Theatre:
Friday, May 31 to Sunday, June 9 – California State University, San Bernardino Department of Theatre Arts presents the Tony Award winning musical In The Heights in the Ronald E. Barnes Theatre. This production by the Ellen Weisser Endowed Theatre Showcase tells the tale of the vibrant melting pot of cultures in New York City's Washington Heights. It is filled with salsa, hip-Hop, soulful ballads, and moments of musical bliss. With music and lyrics by Lin-Manuel Miranda and Book by Quirara Algeria Hudes, the musical is directed by Professor Kathryn Ervin. Performances are: May 31, June 1, 6, 7, and 8 at 8:00 p.m. with matinee performances June 2, 8, and 9 at 2:00 p.m. For ticket information call (909) 537-5884 or visit theatre.csusb.edu.
Memorial Day Service Opportunity:
Saturday, May 25 & Tuesday, May 28 – The Riverside National Cemetery, 22495 Van Buren Blvd., is seeking volunteers for Memorial Day 2019 – Flag Placement to honor those who have made the ultimate sacrifice. On Saturday, May 25 flag placement begins promptly at 8:00 a.m. and expects to finish by 11:00 a.m. On Tuesday, May 28 collection of flags begins at 7:00 a.m. For information call (714) 325-8301 or brennan@dslextreme.com.

Film Festival:
Tuesday, May 28 to Thursday, May 30 – The Garcia Center for the Arts and the Consulate of Mexico in collaboration with Cinemateca Mexicana De CECUT In Los Angeles present Mexican Film Series Of the 70s: Challenging the National Narrative. These films will be projected with English subtitles. The screenings are free of charge and are examples of the great courage and ingenuity by Mexican filmmakers of the 70s in their portrayals of family disfunction, political corruption, and passion not bound by conservative conventions.
These films start at 7:00 p.m.
Tuesday, May 28 – La Passion Segun Berenice ( 1976 – Jaime Humberto Hermosillo)
Wednesday, May 29 – El Castillo De la Pureza ( 1972 – Arturo Ripstein)
Thursday, May 30 – El Rincon De Las Virgenes ( 1972 – Alberto Issac)
This movie starts at 9:00 p.m.
Thursday May 30 – El Principio ( 1978 – Gonzalo Martinez Ortega)
For information and to RSVP call (909) 888-6400 or email garartscenter@gmail.com
Reading Activity:
Tuesdays now to June 3 – Young Reader's Room, A. K. Smiley Public Library present After School Storytime from 3:00 to 3:30 p.m. at the Library, 125 W. Vine Street. This free program is for school age children who like to hear a few good stories and enjoy a snack after school on Tuesdays.
Thursdays, now to June 27 – the Young Readers' Room, A.K. Smiley Public Library presents Tiny Tots Story Time (Ages 2-3) from 10:15 to 10:30 a.m. and 10:40 to 10:55 a.m. at the library, 173 S. Eureka Street behind the Lincoln Memorial Chapel. No registration needed. For information call: (909) 798-7674.
Exhibits, Workshops, Classes:
Now to Sunday, June 9 – the Ontario Museum of History & Art and Chaffey High School present Eye on Ontario, A Chaffey High School Photography Exhibit from noon to 4:00 p.m. (Thursday – Sunday) at 225 S. Euclid Ave., Ontario. This exhibit's theme is to explore the changing community of Ontario through the perspective of youth. For information call (909) 395-2510.
June to October – the City of Redlands Recreation Services offers monthly CPR, AED (automated external defibrillator), & First Aid Classes at the Redlands Community Center, 111 W. Lugonia Ave. This eight-hour course combines all topics of CPR, AED and first aid and is designed for citizen-rescuers at work, home or in the community. The course includes a comprehensive workbook and a two-year certification card. This class is not for health professionals, and is offered monthly on the following dates: June 8, July 13, August 10, September 14, and October 5, 2019. For cost information and to register call (909) 798-7572 or visit http://bit.ly/2wPpsNQ.
Save the Date:
Friday, May 24 – iHelpIE – Senior Advocacy will hold a Senior Friends Meeting from 12:30 to 1:30 p.m. at the Rialto Senior Center, 1411 S. Riverside, Ave. This event will review the Sacramento Senior Rally and June Action schedule. Refreshments will be served. For information call/text Brenda (909) 648-2784.
Saturday, May 25 – the Little Gallery Of San Bernardino presents an opening reception for Handful of Life by Rinoi Imada from 4:00 p.m. to 10:00 p.m. at 459 W. 4th Street. This family friendly exhibit is free, although donations are accepted. For information visit www.thelittlegallerysb.com.
Saturday, May 25 & Sunday, May 26 – the Redlands Festival of Arts will held over the Memorial Day weekend from 10:00 a.m. to 5:00 p.m. at Smiley Park, 125 W. Vine Street. This free and family friendly festival features art, music, a special Kids Zone with free books and an Instrument Petting Zoo, student and professional art, art demonstrations, a beer and wine garden with live entertainment stage featuring talented musicians.
Saturday, May 25 – the Riverside Art Museum presents "Unpacking the Citrus Label" with Dr. Irene Sanchez, a Chicano educator, poet, and writer from 2:30 to 4:00 p.m. at the Riverside Art Museum, 3425 Mission Inn Ave. Dr. Sanchez's presentation and poetry reading explores how the idealistic imagery on Citrus crate labels were quixotic and often so whitewashed as to be devoid of any sense of the true Mexican and Native American roots of California. This talk is part of a collaborative effort of Inland California museums, libraries, historical societies and collectives exploring the legacy of our citrus heritage. This presentation is free to the public.
Saturday, May 25 – the Tachikawa-San Bernardino Sister City Committee is Celebrating 60 Years Of Friendship with Sister City Tachikawa, Japan From 5:00 to 9:00 p.m. at the Castaway Restaurant, 670 N. Kendall Drive. A special delegation from Japan will be in attendance to renew the agreement between the sister cities. For ticket information call Jeanette (951) 232-0934.
Sunday, May 26 – the 23rd Annual Redlands Firefighters Car Show will be held from 8:00 a.m. to 6:00 p.m. in downtown Redlands. This event features Food & Refreshments, Beer Garden, Kid Zone, Pancake Breakfast, Live Music, 50/50 Opportunity Drawings, and Unique Trophies. This annual event benefits the Redlands Firefighters Benevolent Fund. For information visit redlandsfirefighterscarshow.com.
Sunday, May 26 – Suavesitos Car Club will hold its 5th Annual Memorial Weekend Car Show and Concert from 10:00 a.m. to 4:00 p.m. at the San Bernardino Scottish Rite, 4400 N. Varsity Ave., San Bernardino. This event features food, refreshments, and merchandise vendors plus raffles for a 1970 Chevy Impala and a Bike. Roll in Time is from 8:00 to 11:00 a.m. with Show Time from 11:00 a.m. to 5:00 p.m. For vendor information call Vicky (909) 272-5743 and for tickets call Chris (909) 855-9031 or Ruben (909) 856-2343.
Monday, May 27 – a Memorial Day Tribute will be held from 10:00 a.m. to 1:00 p.m. at Rialto Park Cemetery, 200 N. Willow.
Wednesday, May 29 – the San Bernardino City Unified School District (SBCUSD) will hold a free Parent Health Conference: Transforming Health to Transforming Lives from 9:00 a.m. to 3:00 p.m. at the Double Tree Hotel on Hospitality Lane. Session topics include: mental health, growth and development, family health, environmental health plus information on counseling, psychological and sociological services provided through the schools. Parents may register through Eventbrite or call (909) 880-6716 for information. This is an adult only event.
Wednesday, May 29 – the YMCA of the East Valley will hold the YMCA Job Fair from 9:00 a.m. to 1:00 p.m. at the YMCA, 500 E. Citrus Ave., Redlands. The objective is to hire 50+ employees for the Day Camp program this summer.
Thursday, May 30 – the San Bernardino Chamber of Commerce presents the 43rd Annual Law Enforcement Recognition Dinner at 5:30 p.m. at the Scottish Rite Hall, 4400 N. Varsity Ave. Recognition will be given to members of the California Highway Patrol, San Bernardino County Sheriff's Dept., San Bernardino Police Depart., CSUSB Police Dept., SBCCD Police Dept., SBCUSD Police Dept., and the San Bernardino County District Attorney's Office. For ticket and sponsorship information call (909) 885-7515.
Friday, May 24 – the Garcia Center for the Arts presents Painting with Jesse from 6:00 to 9:00 p.m. at the Center, 536 W. 11th Street, San Bernardino. Participants need not have any experience, just a willingness to enjoy fellowship and instruction. Supplies are provided with ticket price. Refreshments are free, with wine available at a cost. Call (909) 888-6400 for information and reservations. Ticket online at https://www.event rite.com/e/Spirits-and-art-painting-with-Jesse-at-the-Garcia-center-tickets-61962886662?fbclid=iwaAROSk50kZ3-UXCQ-2wvl10e5btK-EcgVvuOBYx4mHkuU
Saturday, June 1 – the Wildwood Park Neighborhood Association presents Best Ever All-You-Eat Pancake Breakfast from 7:30 to 11:00 a.m. at the Lutheran Church, 5050 N. Sierra Way. This family friendly event features coffee, juices, syrups, and fruit. Everything is fresh. At 11:00 a.m. there will a raffle of a 65" Samsung TV as well opportunity baskets. Breakfast tickets are $5.00 and children under 10 at $3.00. Cub Scout Troupe1365 will provide arts and crafts and games for kids.
Saturday, June 1 – Friends of the Library and Pacific Animal Productions present Lights, Camera, Animals!! at 2:00 p.m. at San Bernardino Public Library, 762 N. Sierra Way. This event highlights the natural stars and talents across the animal kingdom. Attendees can expect to learn, be excited and to participate.
Sunday, June 2 – Dignity Health Foundation – Inland Empire presents the 2nd Annual Kindness to the Planet Event from 10:00 a.m. to 4:00 p.m. at the Rezek Centre, 305 East Highland Ave., San Bernardino. This free event features guest speakers, vegan food vendors, non-food vendors, entertainment and raffles. To RSVP for a free Veggie Wow Bag visit www.theveggieconnection.com
Favorite Quote:
"Patriotism is supporting your county all the time, and your government when it deserves it."
Mark Twain
To submit an event or information for Gloria's Corner please email: gloscalendar@gmail.com. Deadline is 12 p.m. each Friday.