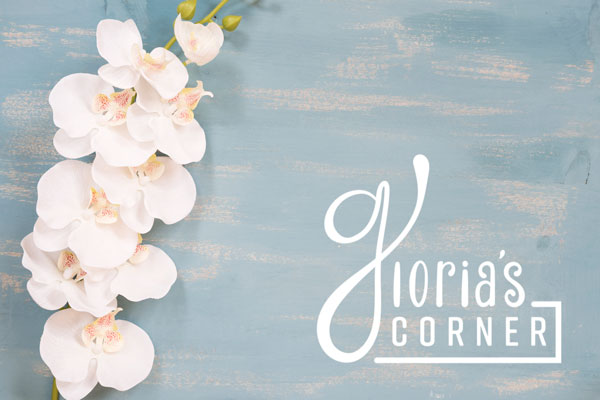 Theatre:
Friday, May 31 to Sunday, June 9 – California State University, San Bernardino Department of Theatre Arts presents the Tony Award winning musical In The Heights in the Ronald E. Barnes Theatre. This production by the Ellen Weisser Endowed Theatre Showcase tells the tale of the vibrant melting pot of cultures in New York City's Washington Heights. It is filled with salsa, hip-Hop, soulful ballads, and moments of musical bliss. With music and lyrics by Lin-Manuel Miranda and Book by Quirara Algeria Hudes, the musical is directed by Professor Kathryn Ervin. Performances are: May 31, June 1, 6, 7, and 8 at 8:00 p.m. with matinee performances June 2, 8, and 9 at 2:00 p.m. For ticket information call (909) 537-5884 or visit theatre.csusb.edu.
Festivals:
Now to Sunday, June 30 – the 15th Annual Lavender Festival is occurring Thursday – Sunday at 10600 Highland Springs Ave., Cherry Valley. This family friendly event features guided tours on horse drawn hay wagons, live music, food, organic herbs, Lavender lemonade and ice cream, petting zoo, horse rides plus many workshops and booths with health and gardening information, including shops featuring lavender products. Festival hours are 10:00 a.m. – 5:00 p.m. Thursday & Sunday, and 10:00 a.m. – 8:00 p.m. Friday & Saturday. For ticket and parking information visit https://www.123farm.com/lavender-festival.html.

Reading Activity:
Tuesdays now to June 3 – Young Reader's Room, A. K. Smiley Public Library presents After School Storytime from 3:00 to 3:30 p.m. at the Library, 125 W. Vine Street. This free program is for school age children who like to hear a few good stories and enjoy a snack after school on Tuesdays.
Saturday June 1 – Thursday, June 27 – Friends of the San Bernardino Public Library present "Showtime at your Library," a summer reading program for children, teens and adults. Participants can win prizes by tracking minutes read, activities, and library events attended. Sign up at any of the four libraries in San Bernardino: Norman F. Feldheym, 555 West 6th St. (909) 381-8201; Dorothy Inghram Branch Library, 1505 W. Highland Ave. (909) 887-4494; Howard M. Rowe Branch Library, 108 E. Marshall Blvd. (909) 883-3411; and Paul Villasenor Branch Library, 525 N. Mt. Vernon Ave. (909) 383-5156. Please call for further informations and for library hours.
Thursdays, now to June 27 – the Young Readers' Room, A.K. Smiley Public Library presents Tiny Tots Story Time (Ages 2-3) from 10:15 to 10:30 a.m. and 10:40 to 10:55 a.m. at the library, 173 S. Eureka Street behind the Lincoln Memorial Chapel. No registration needed. For information call: (909) 798-7674.
Exhibits, Workshops, Classes:
Now to Sunday, June 9 – the Ontario Museum of History & Art and Chaffey High School present Eye on Ontario, A Chaffey High School Photography Exhibit from noon to 4:00 p.m. (Thursday – Sunday) at 225 S. Euclid Ave., Ontario. This exhibit's theme is to explore the changing community of Ontario through the perspective of youth. For information call (909) 395-2510.
Monday's, June 3 – August 5 – the City of Redlands Quality of Life/Recreation Services presents Dog Obedience Classes from 7:00 to 8:30 p.m. for 9 weeks at 111 W. Lugonia Ave.
For cost information call (909) 718-7572.
June to October – the City of Redlands Recreation Services offers monthly CPR, AED (automated external defibrillator), & First Aid Classes at the Redlands Community Center, 111 W. Lugonia Ave. This eight-hour course combines all topics of CPR, AED and first aid and is designed for citizen-rescuers at work, home or in the community. The course includes a comprehensive workbook and a two-year certification card. This class is not for health professionals, and is offered monthly on the following dates: June 8, July 13, August 10, September 14, and October 5, 2019. For cost information and to register call (909) 798-7572 or visit http://bit.ly/2wPpsNQ.
Save the Date:
Thursday, May 30 – the San Bernardino Chamber of Commerce presents the 43rd Annual Law Enforcement Recognition Dinner at 5:30 p.m. at the Scottish Rite Hall, 4400 N. Varsity Ave. Recognition will be given to members of the California Highway Patrol, San Bernardino County Sheriff's Dept., San Bernardino Police Depart., CSUSB Police Dept., SBCCD Police Dept., SBCUSD Police Dept., and the San Bernardino County District Attorney's Office. For ticket and sponsorship information call (909) 885-7515.
Saturday, June 1 – the Wildwood Park Neighborhood Association presents Best Ever All-You-Eat Pancake Breakfast from 7:30 to 11:00 a.m. at the Lutheran Church, 5050 N. Sierra Way. This family friendly event features coffee, juices, syrups, and fruit. Everything is fresh. At 11:00 a.m. there will a raffle of a 65" Samsung TV as well opportunity baskets. Breakfast tickets are $5.00 and children under 10 are $3.00. Cub Scout Troupe 1365 will provide arts and crafts and games for kids.
Saturday, June 1 – Friends of the Library and Pacific Animal Productions present Lights, Camera, Animals!! at 2:00 p.m. at San Bernardino Public Library, 762 N. Sierra Way. This event highlights the natural stars and talents across the animal kingdom. Attendees can expect to learn, be excited and to participate.
Saturday, June 1 – Finding Fairways will hold its 3rd Annual Golf Tournament at Shandin Hills Golf Club, 3380 Little Mountain Drive, San Bernardino. Shotgun start at 10:00 a.m. with banquet and awards to follow. Proceeds from this event help kids develop as people, students and golfers through golf. For player, sponsorship and volunteer information visit www.FindingFairways.org or call Brian (909) 772-2988 or email bblalock@findingfairways.org.
Saturday, June 1 – the 64th Annual Fontana Day's Run will be held starting with check-in from 5:00 to 6:00 a.m. This event features a Half Marathon, 5K Run, 5K Walk, a 5K Family Fitness Walk and a Children's Dash. Teams are welcome. For full course information and day of activities and registration visit fontanadaysrun.org.
Sunday, June 2 – Suavesitos Car Club will hold its 5th Annual Memorial Weekend Car Show and Concert from 10:00 a.m. to 4:00 p.m. at the San Bernardino Scottish Rite, 4400 N. Varsity Ave., San Bernardino. This event features food, refreshments, and merchandise vendors plus raffles for a 1970 Chevy Impala and a Bike. Roll in Time is from 8:00 to 11:00 a.m. with Show Time from 11:00 a.m. to 5:00 p.m. For vendor information call Vicky (909) 272-5743, and for tickets call Chris (909) 855-9031 or Ruben (909) 856-2343.
Sunday, June 2 – Dignity Health Foundation – Inland Empire presents the 2nd Annual Kindness to the Planet Event from 10:00 a.m. to 4:00 p.m. at the Rezek Centre, 305 East Highland Ave., San Bernardino. This free event features guest speakers, vegan food vendors, non-food vendors, entertainment and raffles. To RSVP for a free Veggie Wow Bag visit www.theveggieconnection.com.
Wednesday, June 5 – Firefighters will be serving patrons at the Old Spaghetti Factory, 1635 Industrial Park, Redlands as part of their Tip-A-Firefighter campaign from 11:00 a.m. to 2:00 and again from 5:00 to 9:00 p.m. Tips collected benefit Loma Lind University Children's Hospital.
Friday, June 7 – the City of San Bernardino Parks, Recreation & Community Services Department presents Movies at the Park: Ralph Breaks the Internet from 6:00 to 9:45 p.m. at Wildwood Park, 536 East 40th Street. This free family friendly event begins at 6:00 p.m. with activities with movie at dusk. Attendees are urged to bring lawn chairs and blankets. No alcohol, glass, pets or umbrellas or canopies are permitted. For information call (909) 880-1362.
Friday, June 7 – the City Colton Community Services Department presents Movies and Concerts in the Park: Midnight Tribe at 7:00 p.m. at Fleming Park, 535 N. La Cadena.
Food and drink vendors will be available. Attendees are urged to bring blankets and lawn chairs.
Saturday, June 8 – the Community Action Partnership and the Molina Foundation present Summer Book Fest 2019 and Resource Fair from 10:00 a.m. to 2:00 p.m. at 696 S. Tippecanoe Ave., San Bernardino. Children will receive free age appropriate books as well as opportunities to Read with the Butterfly, Face Paint, and receive other educational materials. The Molina Foundation donated the books valued at $88,000 as part their "Launch into Learning" campaign with the purpose of providing free educational materials to help children, parents, and caregivers create an atmosphere of reading and learning together. For information on sponsoring, donating, volunteering and/or setting a booth contact Reneee Smith rsmith@capsbc.org or Charles Blythe cblythe@capsbc.org
Favorite Quote:
"Everyone must leave something behind when he dies, my grandfather said. A child or a book or a painting or a house or a wall built or a pair of shoes made. Or a garden planted. Something your hand touched some way so your soul has somewhere to go when you die, and when people look at that tree or that flower you planted, you're there."
Ray Bradbury, Fahrenheit 451
To submit an event or information for Gloria's Corner please email: gloscalendar@gmail.com. Deadline is 12 p.m. each Friday.