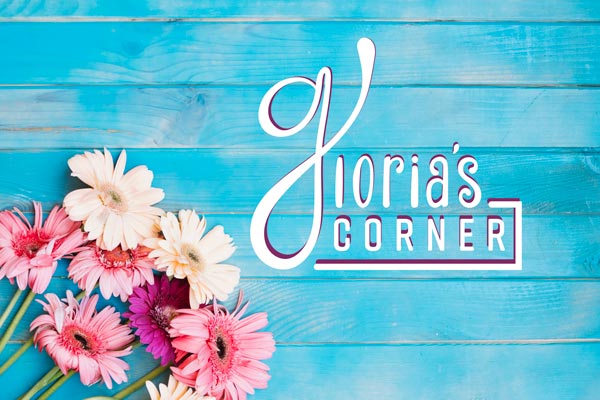 Workshop:
Sunday, November 18 – Inlandia Institute In Partnership with Riverside Art Museum presents Writing Workshop from 2:00 to 4:00 p.m. at the Riverside Art Museum (RAM), 3425 Mission Inn Ave, Riverside. This workshop led by Frances J. Vasquez will use inspirations from current exhibitions at RAM to give voice to the migration stories of our multicultural community. Participants will view artworks and with guided prompts reflect on their family's migration stories or imagine their own creative immigration adventure. The workshop is free for RAM members. For information call (951) 684-7111.

Now – November 4 – the Riverside Art Museum (RAM) presents the 4 Threads: New Work, an exploration of the contemporary Chicano experience. This exhibit features the work Jaime Chavez, Gerardo Monterrubio, Jaime Munoz, and Jaime "GERMS" Zacarias. These talented and acclaimed artists share the exuberance, richness, and pathos of their complex cultural identity. Each brings their own perspective and personal exploration of their community: Jaime Munoz, Mesoamerican imagery; Jaime Chavez, Cholo styles of the 70's and 80's; Jaime Zacarias, cleverly stylized Lucha Squids; and Gerardo Monterrubio, clay vessels that combine the elements of Mexican mural painting with his artist beginnings as a graffiti artist.
Now to November 20 – the Dutton Gallery housed within the RAFFMA Museum will display "Reclaiming Myth" a grant collaboration between California State University, San Bernardino (CSUSB) and the MexiCali Biennial. The project is organized by Professor of Art Ed Gomez, and includes the work of Artist in Residence Mely Barragan, and CSUSB students Ryan Clark, Paul Garcia, Melora Garcia, and Juan Nevares. For information on exhibition hours and directions to the campus museum/gallery call (909) 537-7373 or visit raffma@csusb.edu.
Now – December 11 – the California State University San Bernardino Anthropology Dept. presents "InlDignity" an exhibit aimed at exploring and dismantling intolerance through the experiences of Inland Empire residents. In/Dignity takes its title from a double entendre simultaneously reading as a single word – indignity – and two separate words – in dignity.  These two meanings capture precisely what the exhibit examines: experiences with oppression, discrimination, bigotry, exclusion, stigma, and prejudice, and simultaneously the pride and self-respect that is necessary for everyone facing injustice. The Museum is located in the university's College of Social and Behavioral Sciences building's third floor, room SB-306. The Museum is open 9:00 a.m. to 4:00 p.m. Monday-Friday. For information and to arrange tours call the museum director at (909) 537-5505 or visit: https://csbs.csusb.edu/anthropolgy-museum. Admission is free, parking is $6.00.
Save the Date:
Friday, November 2 – the Garcia Center for the Arts presents Dia de los Muertos Celebration: A Remembrance and Celebration of the Life Of Those We Loved from 6:30 to 9:30 p.m. at the Center, 536 W. 11th Street (11th and E),  San Bernardino. This event features a film screening of Coco, a performance of "Remember Me" sung by Refugio (Ernie) Luna, refreshments of chocolate, pan dulce, and popcorn with "Scull" painting follow the movie.
Friday, November 2 – the Fontana-Rialto Elks Lodge will hold its Annual Holiday Gift and Craft Boutique from 9:00 a.m. to 7:00 p.m. at 1540 W. Rialto Ave., Rialto.
Saturday, November 3 – Mt. View Mortuary & Cemetery, 570 Highland Ave, San Bernardino  presents Dia De Los Muertos Altar Of the Dead Competition from 3:00 to 9:00 p.m. Setup is at 3:00 p.m. with judging at 6:30 p.m. This free event features activities for kids, live music, vendors, dancers, food and giveaways. For information call (909) 882-2943..
Sunday, November 4 – the Olive Street Market, 530 Olive Ave, Redlands presents its 9th Annual Dia De Los Muertos from noon to 5:00 p.m. This free family friendly event features children activities that include: Arts & Crafts, Mask Making, Face Painting, Piñatas, Story Telling, and Dance. The program also includes: Aztec Dancing by Tepeyollotl, Altars/Community altars, Procession, live music and dance and many other Artisans.
Sunday, November 4 – Day Light Saving Ends – Set Clocks BACK an hour
Tuesday, November 6, Thursday, November 15, Saturday, November 17 – First 5 of San Bernardino County will celebrate its 20th Anniversary with Community Celebrations at several locations: in San Bernardino from 2:30 to 4:30 p.m. at 735 Carnegie Drive, Suite 150; in Grand Terrace from 3:00 to 5:00 p.m. at Coming of Age, 22533 Barton Road; in Redlands from 10:00 a.m. to 1:00 p.m. at Music Changing Lives, 111 W. Lugonia Ave.
To RSVP visit www.first5sanbernardino.org. For information on on these family friendly events  call (909) 386-7706.
Wednesday, November 7 – Bonnes Meres Auxiliary Fund of Children's Fund present its Annual Auction and Luncheon at National Orange Show Event Center, 689 S. E Street, San Bernardino from 9:30 a.m. to 1:30 p.m. Proceeds from this event support services for vulnerable children in San Bernardino County. To purchase tickets visit squareup.com  For further information call (909) 641-5698.
Thursday, November 8 – the 3rd Annual Women Business & Wellness Conference will be held from 8:00 a.m. to 3:00 p.m. at the Ontario Airport Hotel and Conference Center, 700 N. Haven, Ontario. This event features an exhibitor area, workshops, morning keynote address and luncheon keynote speakers. More than 350 attendees are expected. For sponsorship, exhibitors and advance ticket information contact Richard Sandoval @ RDS@Hispaniclifestyle.com or call (213) 705-3322.
Friday, November 9 – the Inland Empire Hispanic Leadership Council presents its 11th Year Anniversary Dinner & Awards Gala from 5:00 to 9:00 p.m. at the Historic Ioamosa, 10323 19th Street, Alta Loma. To RSVP visit http://iehlc2018gala.evenbrite.com . For information call (951) 235-5502 or info@Iehlc.org.
Saturday, November 10 – Suavecito Car Club presents Veterans Day Celebration  from 11:00 a.m. to 5:00 p.m. at Plaza Park, 655 N. Mt. Vernon Ave., San Bernardino. This event honors local military veterans and active duty. Roll-in is from 8:30 to 10:30 with program beginning at 11:00 a.m. Entertainment by San Diego Muses, Arroyo High School Band and color guard and Veteran Resource vendors.
Saturday, November 10 – Lake Gregory Regional Park will hold the Lake Gregory Veteran's Day Trout Derby from 7:00 a.m. to 2:00 p.m. at Lake Gregory, 24171 Lake Drive, Crestline. There is a discount for pre-registration for adults (16 and older) and for youth (15 and younger); a special price is offered for Veterans (with proof of service). Many prizes for each category. For pre-registration (closes November 9th) visit registar@lakegregoryrecreation.com  For information call David at (909) 264-0973.
Sunday, November 11 – the City of San Bernardino Park & Recreation Department presents the 18th Annual Veterans Day Salute & Parade: Honoring All Who Served. The parade starts at 11:00 a.m. at 7th and D Streets and ends at Meadowbrook Park, 250 North Sierra Way with a Ceremony. Participants in the parade include Veterans Groups, Drill Teams, Marching Bands, Military Vehicles, Classic Cars and On Site Veterans Resources. For information call (909) 384-5332.
Veterans Day November 11 ( November 12 observed)
Quote of the Week:
"The biggest hurdle that our communities have is cynicism – saying it's a done deal, who cares; there's no point to voting. If we can get somebody to care, it's a huge victory for the movement and the causes we're trying to advance."
Alexandria Ocasio- Cortez, politician, educator and political activist
To submit an event or information for Gloria's Corner please email: gloscalendar@gmail.com. Deadline is 12 p.m. each Friday.