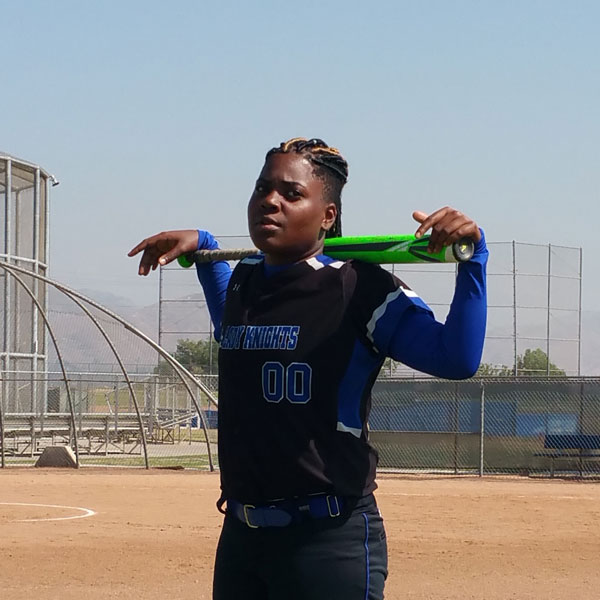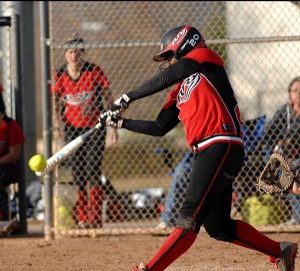 Former Rialto High School softball standout Tianna Thomas says she's making a smooth transition into her new home in Prairie View, Texas. Thomas was a leading reason Rialto HS softball went on its best four-year run in school history when from 2013-2016 the Knights captured two San Andreas League championships and missed a third by half a game. Thomas will now play first base on scholarship at 140-year-old Prairie View A & M University, a historically Black school 47 miles north of Houston.
Thomas said she was also recruited by 150-year-old Shaw University and by Morgan State and Jackson State, both 130-year-old institutions. In a phone interview from Prairie View, Thomas said college officials held an orientation telling of its historic importance, something she is just learning. "I really didn't have a preference where I went to college. They made me feel comfortable here and I like the culture," said Thomas. "I'm going to start learning more about the history."

Her main focus will be on her psychology major with the goal of becoming a psychiatrist. Thomas plans to enter medical school as well. Playing softball after college is "something to think about." She said she gained her scholarship due to her play at the travel ball level "since scouts rarely attend high school softball games."
She acknowledged that Prairie View has a new softball coach who is trying to rebuild its program through a big freshman class. "The team hasn't started workouts yet but I really don't expect that big of an adjustment. I have faced some very good competition at the travel ball level."
Thomas was among a number of power hitters at Rialto High who slugged their way into championships. Thomas was a four-year starter and three-time All-San Andreas League 1st Team pick. In the title run of her junior year, she had a .547 batting average as the Knights won the SAL with a 14-1 record and were 19-6 overall.
Rialto HS softball coach Joe Baca, Jr. said Thomas was part of a freshman class that by the time they were seniors left their mark of greatness. Baca, Jr. said Thomas earned Rialto's Ken Hubbs Award nomination because of her exceptional abilities at softball and basketball. "She was a great overall athlete who improved a lot at basketball," said Baca, Jr.. "She was well liked by her teammates and got along with everyone. When we needed that little extra push, she would get us going."
Mark Goodacre coached Thomas during her junior and senior years while she played for his Fury travel team of Temecula. Goodacre called Thomas a power hitter who can steal bases. "I know Prairie View was very anxious to have her but the scholarship was just an added bonus. She plays for the love of the game." Goodacre agreed with Baca, Jr. that Thomas has a great attitude and is very competitive.
"She keeps the game in perspective and never let losing become the end of the world. She is just coming into her self and she'll continue to grow at Prairie View." Goodacre also credited Thomas' mother Tanti Crain for being exceptionally supportive.
Thomas finished her prep softball career with a .480 batting average. In basketball, she was a three-year starter who made second team All-SAL. She was both a scholar award winning athlete and school honors student all four years. She was also a member of the Black Student Union and served as a mentor to students in middle and high school.