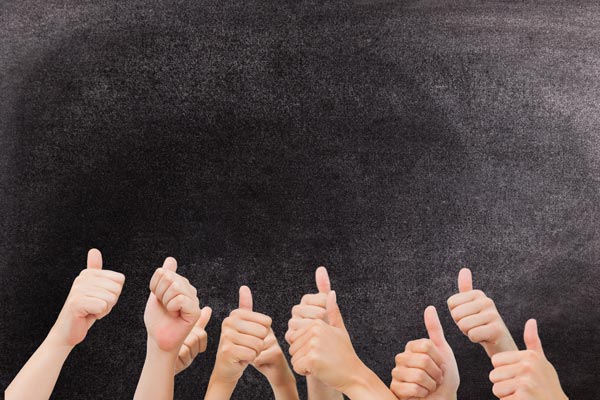 Summer is here, complete with bored children who don't know what to do now that school is out. If you are looking for free ways to entertain your children or grandchildren while making sure they don't suffer summer learning loss, check out these recommendations from the San Bernardino City Unified School District. Each activity is free and a great way to keep your mind or body active during the summer.
#1—Library: Books and More In addition to books, audiobooks, and e-books, the San Bernardino Public Library offers free computer classes, free Internet access, Brainfuse, and Reading by Design. Brainfuse is a free tutoring program available in English and Spanish for students of all ages, including adults. Reading by Design is the theme of the summer reading program, which rewards children and adults for checking out and reading library books and attending free events. Contact the library for a full list of prizes and programs.

Where: Feldheym Central Library, 555 W. 6th Street; Inghram Branch Library, 1505 W. Highland Avenue; Rowe Branch Library, 108 E. Marshall Blvd.; Villaseñor Branch Library, 525 N. Mt. Vernon Avenue, all in San Bernardino
When: Hours vary by branch, but all four branches are closed on Sunday
For more information, visit http://www.sbpl.org/ or call (909) 381-8201.
The Highland Branch Library offers a variety of programs. Storytime is for younger children and features songs, rhymes, and puppets. Discovery Time explores the world of science through hands-on projects. The library also offers arts & crafts programs and musical entertainment.
Where: Sam J. Racadio Library, 7863 Central Avenue, Highland
When: Monday–Wednesday, 10 a.m.–8 p.m.; Thursday & Friday, 10 a.m.–6 p.m.; Saturday, 9 a.m.–5 p.m. For more information, call (909) 425-4700 or visit http://www.sbclib.org/LibraryLocations/HighlandSamJRacadioLibrary.aspx.
#2—Ancient Egyptian Treasures and Contemporary Art The Robert and Frances Fullerton Museum of Art (RAFFMA) on the campus of California State University, San Bernardino has one of the largest collections of Egyptian antiquities west of the Mississippi River. The museum also features a variety of temporary, contemporary art exhibits. General admission is free. Free tours are available with advance request. Parking at CSUSB is $6 per day, per vehicle.
Where: CSUSB, 5500 University Parkway, San Bernardino
When: Monday–Wednesday & Saturday, 10 a.m.–5 p.m.; Thursday, 11 a.m.–7 p.m.
For more information, visit http://raffma.csusb.edu/index.html or call (909) 537-7373.
#3—Public Parks: Stay Active and Mentally Sharp Studies have shown that regular physical activity can help children and adults stay focused and mentally sharp. Summer is a great time to get outside and get active. Just be sure to stay hydrated.
The new Bryce E. Hanes Park includes a playground, shade structures, and the Jon Cole Skate Park. Nunez Park offers a soccer field, tennis court, swimming pool, and picnic tables. Lionel E. Hudson Park offers a volleyball court, walking track, and picnic tables. Gutierrez Field has a playground area and picnic tables.
Where: Hanes Park/Cole Skate Park, 900 N. E Street; Nunez Park, 1717 W. 5th Street; Hudson Park, 4365 Park Drive; Gutierrez Field, 14th Street and Mt. Vernon Avenue, all in San Bernardino
When: Most parks are open to the public daily, but some amenities might have special hours of operation.
For more information, including a full list of parks and how to make reservations for some park amenities, visit http://www.sbcity.org/cityhall/parks/parks/default.asp or call (909) 384-5233.
The City of Highland hosts a series of multi-use, community trails that run throughout the city, ranging in length from 291 feet at the shortest to more than 6 miles at the longest.
Where: Various sites
When: Daily
For more information, visit http://ci.highland.ca.us/CommTrails/ or call (909) 864-6861.
#4—Local History and Art The Unofficial McDonald's Museum is the site of the original McDonald's restaurant. The museum has the largest collection of pre-Ray Kroc McDonald's memorabilia. The outside of the building has two murals painted by local and visiting artists. The murals feature important events and people in the history of San Bernardino. Admission is free.
Where: McDonald's Museum/Juan Pollo headquarters, 1398 N. E Street, San Bernardino
When: Daily, 10 a.m.–5 p.m. For more information, visit http://juanpollo.com/route-66-attractions/mcdonalds-museum/ or call (909) 885-6324.