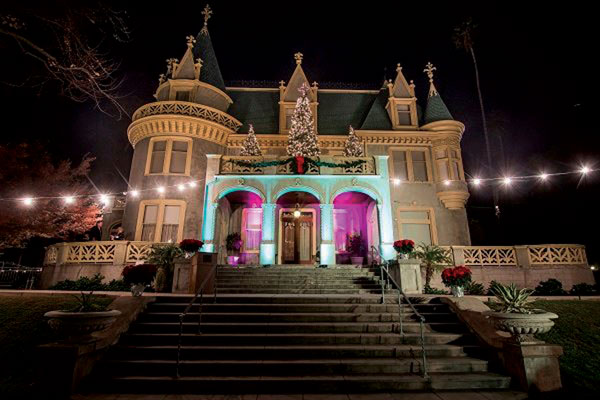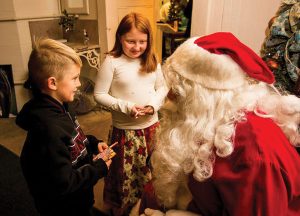 The doors to Christmas open Sunday evening at the historic Kimberly Crest mansion in Redlands.
The Kimberly-Shirk Association continues its holiday tradition with its annual Christmas Tree Lighting at Kimberly Crest Home & Gardens at 6 p.m. Dec 4.

The Tree Lighting tradition was started in 1962 after Mary Kimberly-Shirk invited the community to the grounds to watch a festive holiday lighting of a magnolia tree on the property. Every year, the event would end with guests treated to Mrs. Shirk's favorite ginger snaps and hot apple cider.
And this year will be no different. Ginger cookies will be provided by the Kimberly-Shirk Docent Auxiliary and apple cider will be provided by Riley's at Los Rios Rancho to keep the Kimberly-Shirk traditions alive.
This year's program will feature an invocation by Dr. Lowell Linden, Pastor Emeritus of the Redlands First Congregational Church, caroling by the Kimberly Elementary Choir, the Citrus Valley High School Choir and the Clarion Kids Community Choir.
Guests are asked to dress warmly and wear comfortable shoes.
In addition to holiday celebrations outside, the home will be open for tours for $5.
The interior has been decorated in Victorian-style for the holidays by local businesses and organizations. The Docent Auxiliary at Kimberly Crest has decorated the Powder Room as well as additional second floor bedrooms and the butler's pantry. Additional rooms decorated include the Conservatory by Celine's Creations; the dining room by Garden and Floral Guild; the Mezzanine by the Historical Glass Museum; the main hall by Designed 4 U Events team; the Kimberly bedroom by Designs to You by Debbie; and the Pink Parlor and Mr. Kimberly's bedroom by Peggy Heaton with Susan Adams and Jenni & Jane.
Photos with Santa in the Carriage House will also be available.
Admission to the tree lighting is free and open to the public. Parking will be available Highland Avenue and guests are asked to bring a flashlight.
For more information about the event, call 909-792-2111 or visit www.kimberlycrest.org.