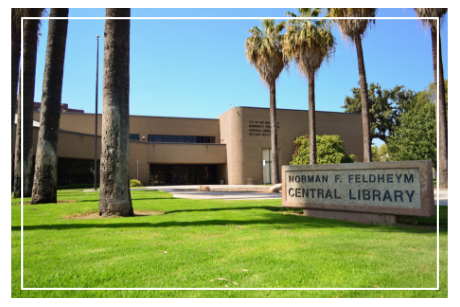 The Feldheym Library (555 W. 6th St.) will be open for all library services on Tuesdays from 12 noon to 8 pm, allowing patrons to utilize our services later in the evening.
The library is planning a variety of programs and events during our Tuesday evening hours to make it possible for people who work during the day to attend library programs.

The Tuesday evening programs for October are: the Manhattan Short Film Festival on Tuesday, October 1 from 5 – 7:30 pm; Family Book Bingo on October 1 at 6 pm; Virtual Reality Night on October 8 at 6 pm; Scrabble Club on October 15 at 6 pm; Adult/teen Coloring Club on October 15 at 6 pm; Newbery Award-winning author Kwame Alexander on October 22 at 6 pm; Crochet Club on October 22 at 6 pm; History of Blues in America concert on October 29 at 6 pm. For more information and a full list of days and times of all library events visit our website at www.sbpl.org.
Feldheym library's service hours for the rest of the week will not change. Hours are Monday, Wednesday, and Thursday from 10 am to 6 pm and on Saturday from 1 p.m. to 6 p.m. The library is closed Friday and Sunday.