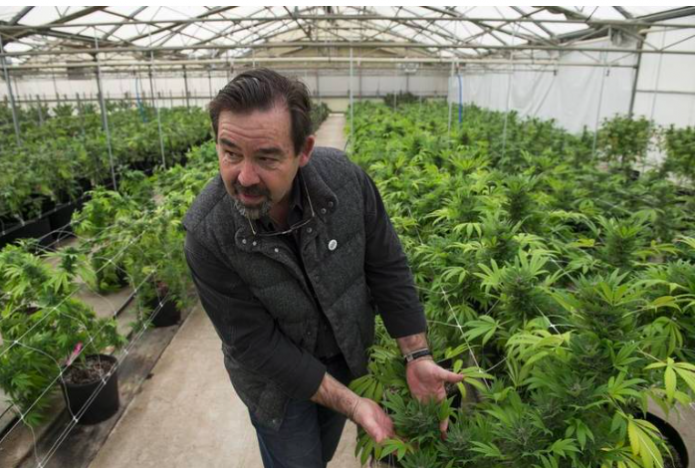 The Colton City Council approved an ordinance Tuesday night that will permit specific marijuana operations for a limited amount of applicants.
City staff confirmed that the ordinance will allow up to two applicants (possibly three after a trial year) to cultivate or test marijuana in distinct locations.
Six members of the Council voted for recommendations that considered allowing cannabis operations in areas several hundred feet away from neighborhood homes and natural habitat zones. Only Councilman Frank Navarro voted against the ordinance.
"Our goal for city residents and businesses is to create a General Fund revenue source that we desperately need," DeLaRosa said. "We're trying to make sure what we do is responsible and safe."
The city's ad-hoc committee, comprised of DeLaRosa and Councilmembers Isaac Suchil and Jack Woods, have met several times with city staff to formulate plans to allow industrial marijuana operations to exist.
In September, City Manager Bill Smith and his staff received direction from the ad-hoc committee to present a potential ordinance to permit marijuana cultivation and testing, explained City Attorney Victor Ponto.
According to a presentation from Ponto, the approved ordinance will amend the city's zoning map to provide an overlay zone for cultivation sites. Five areas that may see cultivation operations are the Cooley Ranch area near Steel Road, the Warm Creek area near Fairway Drive, land near the Cal Portland Cement plant, and the Miguel Bustamante Industrial Park near the Agua Mansa area.
The two applicants who receive Commercial Marijuana Operating Permits (CMOP) for cultivation or testing will need to also apply for a Conditional Use Permit, pay for applicable permits, taxes, and fees, implement security measures, and install odor devices to reduce the impact of the plant's stench, to name a few.
City officials, along with firefighters and police officers, will be required to inspect approved properties to ensure law compliance.
Both residents and marijuana growers were displeased with the city's passing of the ordinance. Andre and Claudia Daigle, who have lived in Colton for 20 years, are concerned that a possible grow operation settling near Warm Creek will expose children to the plant.
"They need to come here and see how many kids walk through there," explained Mrs. Daigle. "We're not saying we're against it. We just want it in the right areas."
Two marijuana cultivators, who asked to be quoted as Luke and Johnny, believe the city's plan of only allowing two applicants will only spur further illegal activity already existing in the region. Colton needs to take full advantage of the marijuana business if they are to take away a good investment, Luke and Johnny argued.
"Cultivators want to be legit," said Luke. "Why not allow 50 people and charge them $5,000 for permits? Why not take advantage of this gold rush?"
DeLaRosa and Suchil assured both residents and cultivators that the ordinance would be an ongoing process and may be subject to further changes with time.
"At the end, if I had it my way, would I want it? No," said Suchil. "But it is what it is. We have to deal with it."