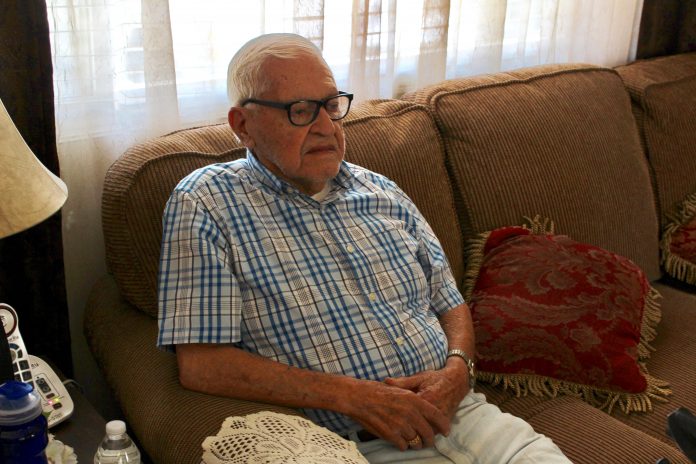 For most students, high school graduation is an important part of their lives. However, that was not the case for Colton resident Luis Ramirez Duran.
After completing middle school, Duran worked at his father's lumberyard until 1942 when he enlisted in the U.S. Army during World War II. Then 18 years old, Duran did not put much thought into missing high school.

Duran, now 93, along with six other veterans, received high school diplomas during the ninth annual Operation Recognition Veterans Diploma Project ceremony on Oct. 18. The recognition is bestowed on behalf of the San Bernardino County Superintendent of Schools and the county's Department of Veterans Affairs.
"I never thought I would have this opportunity," Duran said.
More than 260 veterans have been honored through the project since 2009. The state's education code gives veterans and internees who didn't complete high school the opportunity to receive a diploma. Those honored served with distinction during World War II, Korea, or Vietnam and live in San Bernardino County.
Duran served in the Philippines and was stationed in Korea after the war's end. Going back to school and getting his high school diploma never crossed Duran's mind when he returned home in 1946.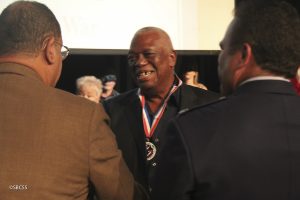 "I got back from the war and I went back to work the next day," Duran said.
Willie Thomas of Rialto was also "all work" before and after serving in the U.S. Army. Thomas, 75, moved back and forth from Tennessee and California as a child, struggling to complete his education. He served in Vietnam for the First Infantry Division from 1965 to 1966 and attended the Los Angeles Trade Technical College to learn how to produce sheet metal.
Thomas eventually found employment in the aerospace industry, where he worked for over 30 years, and retired in 2013.
Thomas said he was overjoyed when he heard about the Diploma Project. "I was so glad to hear that I could get my GED," he said. "It's been a blessing."
Duran said he never imagined receiving a diploma and was touched by the honor. Considered a brave man by his children, they have never seen their father's eyes swell up.
"But that day I did," Duran's daughter Sandy said about her dad's emotions during the ceremony. "We're very proud of him."
Anthony Victoria contributed to this story