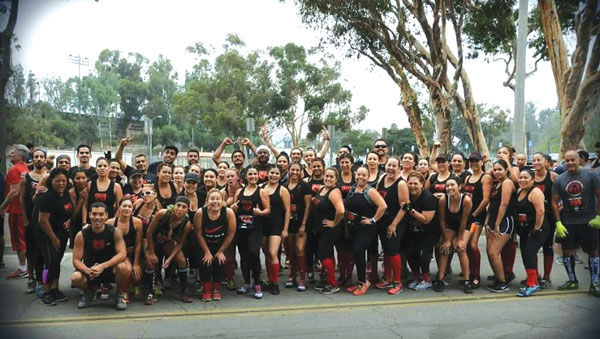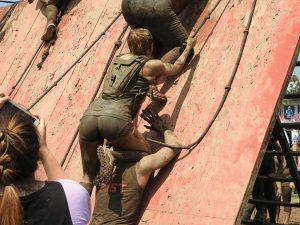 This week I would like to recognize a group of fifty-four people from the Vibe Fitness Training Studio in Rialto that participated in the Gladiator Rock N Run obstacle course race this past Saturday in Pasadena. For many in the group the race was a first time experience that tested their mental and physical limits over a three mile course of walls, mud pits, and difficult obstacles. However, through the use of team work and continuous encouragement from fellow teammates, all fifty-four members of team VF Beasts & Beastifuls crossed the finish line to receive their official Gladiator medal.
For many on the team, completing the race was something they never imagined themselves doing because it seemed impossible. However, for those on the team that made the decision to take on the challenge and step outside their comfort zone by participating in the race, the sense of pride and joy was overwhelming when they crossed the finish line. Some had tears in their eyes while others hugged fellow teammates to embrace the moment together. The VIBE was positive and together the team created positive momentum in their lives that will translate to a healthier stronger community for Rialto and their city of residence.

Congratulations to all fifty-four members of team VF Beasts & Beastifuls.
In health and strength