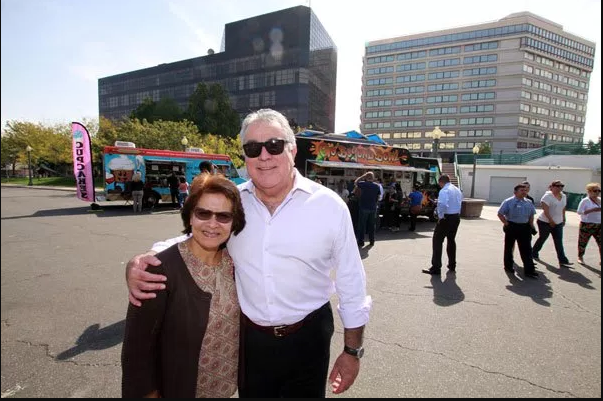 San Bernardino Councilwoman Virginia Marquez told IECN earlier Friday that she will not be running for re-election.
It means that for the first time in eight years, the First Ward and westside will have a new representative.

"I've never stopped working," said Marquez, who spent nearly 30 years working for the California Department of Corrections and Rehabilitation and several more years volunteering with Congressman Joe Baca. "It was time for me to retire."
Marquez, 62, was elected into office back in November 2009 and was re-elected into a second term in 2013. During her tenure, Marquez has been assigned an array of committees that have addressed issues with blight and crime in the city.
Among Marquez's focuses was tackling homelessness. As Mayor Pro Tempore in 2014, Marquez helped institute a Homeless Action Plan to try to reduce the number of encampments in the downtown area, and worked with non-profit organizations and churches to serve those who have been displaced.
Because of her homeless advocacy, Marquez was recognized as Woman of the Year by the California State Assembly in 2016.
According to the San Bernardino County Registrar of Voters office, five people have submitted paperwork to compete for Marquez's seat in the June primary election. As of March 9, only two of those candidates–Miguel Rivera and Teddy Sanchez–are qualified to begin their campaigns.
If she decides to change her mind and run for re-election, Marquez will have until Wednesday, March 14 at 5:00 p.m. to file nomination papers, according to the ROV.
She's not backing anyone, at least not yet, Marquez explained. However, she hopes whoever replaces her has the community's best interest at heart.
"It's a little premature to make that assessment," Marquez said about her possible replacement. "But I think it's good that there's a big list. People need to start stepping up and become more involved. I'm hoping that all of them are running for the right reasons."