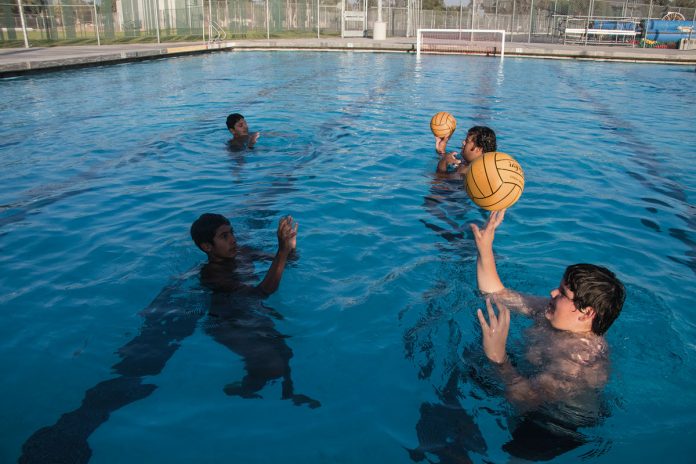 Peter Gonzalez and Angel Servin, two former Arroyo Valley High School standout water polo players, had a dream of creating a water polo club for San Bernardino.
All it took was some encouragement from their former coach–John Anderson, now at Cajon High School–and some fundraising to turn their vision into reality.

"There are water polo clubs in our region, but nothing in San Bernardino," explained Gonzalez. "We both love this game so much that we wanted to share it with our community."
The San Bernardino Water Polo Club works with youth, ages 8 to 18, that are hoping to develop their water polo game, learn how to swim, and develop life lessons.
"This isn't just about water polo," Gonzalez said. "There are times in life when you want to give up. We try to teach these kids to not give up. And we try to teach them to be good members of our society."
San Bernardino Water Polo Club is sanctioned by USA Water Polo–meaning their athletes could one day compete in the junior olympics. Gonzalez and Servin believe they have what it takes to establish elite water polo athletes. Both men helped Arroyo Valley High School's boys' varsity team win the San Andreas League in 2016.
"A lot of our players have improved tremendously," Servin said. "We want to continue encouraging them to get better and become champions."
The two coaches confirmed that no prior experience is required to join the water polo club. Gonzalez and Servin also said they try to mitigate any concerns with participation fees and other costs.
"We understand the struggles of parents," Servin said. "So we try to be as flexible as possible."
"It's not a big deal," Servin expressed. "We're willing to teach kids to do everything from scratch."
Gonzalez and Servin said they are encouraging parents to become involved too. The two young coaches expect the creation of booster clubs in the near future.
"We want them to be involved," Servin said. "They can directly help their children by helping fundraise."
San Bernardino resident Victor Aguirre praised Gonzalez and Servin for their commitment in serving the youth.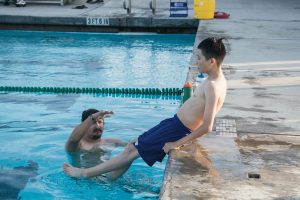 "I'm satisfied with the job [Gonzalez and Servin] are doing," Aguirre said. "My son has participated in other sports programs and they haven't lasted. I'm glad they have finally found something they can enjoy."
Armando Hernandez, 15, a junior at Arroyo Valley High School, said Gonzalez and Servin have helped him grow as a player.
"Looking back I was really bad," Hernandez confirmed. "Both coaches have helped me through thick and thin. It feels good seeing the progress I've made. It's been hard, but definitely worth it."
For more information on how to become a member of the San Bernardino Water Polo Club, contact Peter Gonzalez at (909) 327-7255 or Angel Servin at (909) 520-2229.
Rocio Aguayo contributed to this report.