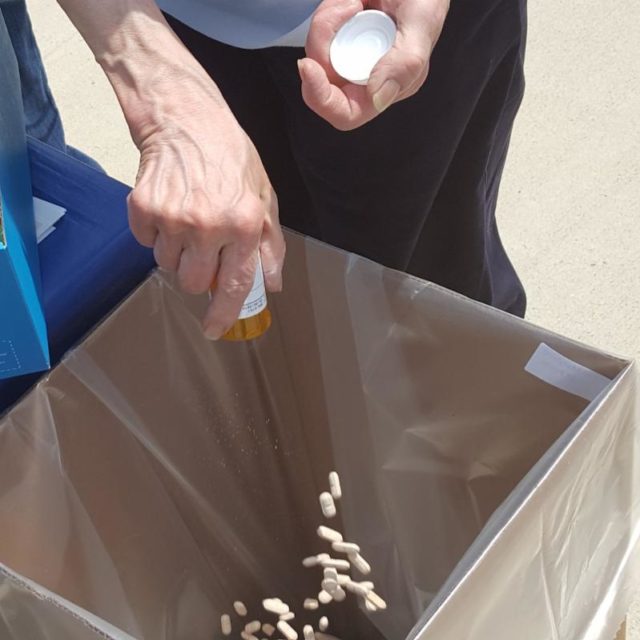 The next National Prescription Drug Take Back Day will take place again on April 28, 2018 from 10 a.m. to 2 p.m.
Labels and other identifying information may be removed from medication containers prior to drop-off. National Prescription Drug Take Back Day is a program where anyone can drop off unwanted medications without questions asked.

According to the 2015 National Survey on Drug Use and Health, 6.4 million Americans abused controlled prescription drugs. The study shows that a majority of abused prescription drugs were obtained from family and friends, often from the home medicine cabinet. Clearing out unwanted medicines is one way to prevent misuse and/or abuse.
In 2016, more than 152,000 American adolescents had an Opioid Use Disorder, according to the Substance Abuse and Mental Health Services Administration's National Survey on Drug Use and Health.
Opioid Use Disorder occurs when someone experiences clinically significant impairment caused by the recurrent use of pain relievers, including health problems, physical withdrawal, persistent or increasing use, and failure to meet major responsibilities at work, school, or home.
Since 2014, Reach Out and Partners for Innovative Communities (PIC) have been working with local police departments in the Inland Empire to set up drug take back boxes at local police stations.
Both San Bernardino and Fontana Police Departments operate year-round collection sites.
Prescription Drug Take Back sites:
Colton Police Dept. – 650 N. La Cadena Dr.
San Bernardino Police Dept. – 710 N. "D" St.
San Bernardino County Sherriff's Department – 655 East Third Street, San Bernardino; Highland Station – 26985 Baseline Rd; Rancho Cucamonga Station – 10510 Civic Center Dr.
For a complete list of locations, please visit: https://www.deadiversion.usdoj.gov/.
During the last Take Back Day, nearly 70,260 pounds of unwanted medication were collected in California, which helps prevent prescription drug abuse, unintended poisoning, and keeps harmful drugs out of the water system.