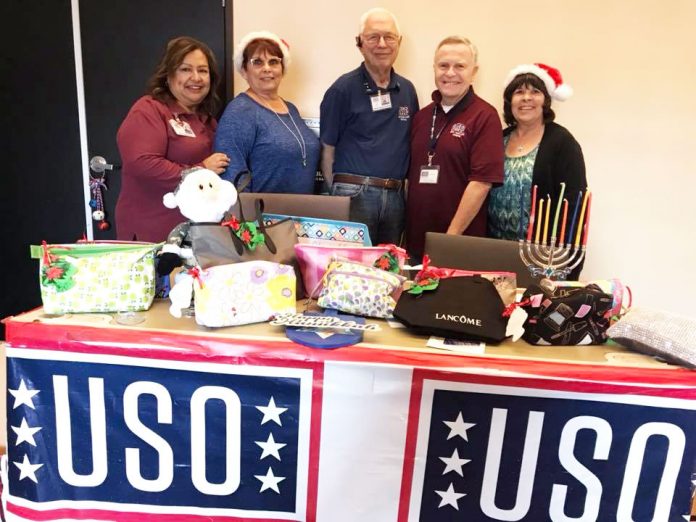 The Woman's Club of Rialto members actively volunteer their services to the community in more ways than many may be aware. Over the last year the group of 68 members engaged in 40 community service projects, logged in 4,960 volunteer hours, raised nearly $7,000 in scholarship funds, and made in-kind donations in the form of food and gifts in the amount of $2,325.
"We are a dynamic group of women who want to make a difference in our community," remarked Club President Diane Shields, who recently delivered an update on the Club's undertakings during a city council meeting.

Club members collected and donated 215 Dr. Seuss books to local elementary schools where they volunteer to read to students once a month, raised enough funds through Penny Prize that will be used to plant 3 acres of trees to help with forestation of burned areas caused by wildfires, and will be placing flags once again upon the gravesites at Riverside National Cemetery on Veterans Day.
"We feel a community is only as good as the people in it and we want to help them," Shields continued. "We are community activists for kindness and integrity."
According to Shields club members partnered with the City of Rialto through the Soles 4 Souls program to provide 250 pairs of shoes to school-aged children.
"We live in a very diverse population, and a lot of these kids have nothing, and we're here to help," Shields said. "We're giving back to make it better."
The Club, which operates under the California Federation of Women's Clubs, submitted 12 reports to its district (Area D San Bernardino District) detailing their accomplishments for the year, and were consequently awarded nine (9) first place certificates and one (1) second place certificate for their efforts.
Shields describes the Woman's Club of Rialto members as generous and kind mentors and activists dedicated to giving back to their community. Shields hopes that by raising awareness about the Club's endeavors younger women will be inspired to join the club to continue in the philanthropic efforts that help improve the quality of life for residents.
"Some of us don't have the energy to keep going, it's important to have Millenials join us to continue this work," Shields concluded.
The Club hosts three major fundraisers throughout the year, a Spaghetti Dinner, Pancake Breakfast and Fashion Show.
The Woman's Club of Rialto is located at 219 Riverside Ave.; for more information visit https://www.cfwc21.com or call (909) 241-5673.