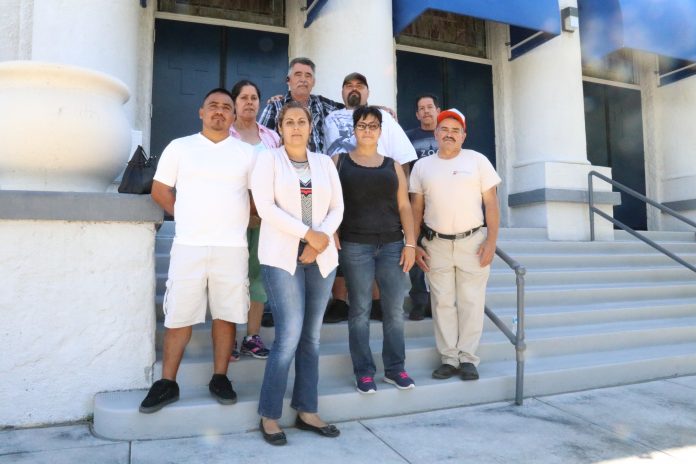 Vangelina Castillo, 54, of Colton doesn't know how she's going to pay for her 16-year-old son's prom and graduation costs this year, let alone pay their living expenses.
Although she's receiving compensation from her former employer Ashley Furniture through October, Castillo–a widowed single mother–is already bearing the brunt of her unanticipated termination.

"I've been buying the very minimum in order to make sure we get by," Castillo said. "I'm cleaning houses to earn enough to pay the mortgage. There are times when I tell myself, 'What am I going to do?'"
On Monday, Castillo was joined by hundreds of other workers who visited the Gonzales Community Center in Colton to receive information on unemployment and health benefits.
In August, 840 employees of Ashley Furniture's manufacturing plant in Colton were told by company representatives that they would be out of jobs after October 25.   
In spite of the California Employment Development Department and the U.S. Department of Labor's efforts in assisting the displaced workers, many of them are concerned they will not be able to find work to keep themselves and their loved ones stable.
For Juan Zuniga, 36, of San Bernardino, making financial adjustments, such as selling his car or cutting down on leisure activities, is a feasible task. However, the father of three said the difficult part is explaining to his children why they could no longer afford certain items or enjoy certain activities.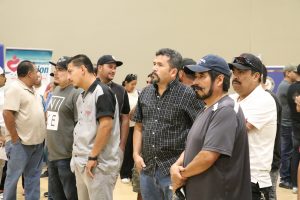 "It's hard to explain to them why I lost my job," explained Zuniga. "It's not easy to get back on your feet, both physically and mentally. But the company doesn't care. Their motto was, 'Your family, your future, your Ashley.' It's all a lie."
Gabino Garcia, 55, of Fontana was employed by the company for over 20 years. According to his co-workers, he rarely missed a day of work. The father of two said he feels used by the company.
"I have a sick 9-year-old son, whose intestine is damaged," explained Garcia. "The intense pressure they provided us when we worked, the intense physical demand, was all for nothing."
Zuniga said he's confident the workers will do whatever it takes to support one another during enduring times.
"We're in this together," Zuniga said. "We're embarrassed sometimes to admit we need help, but we have to ask for each other's support. That's why we're here."