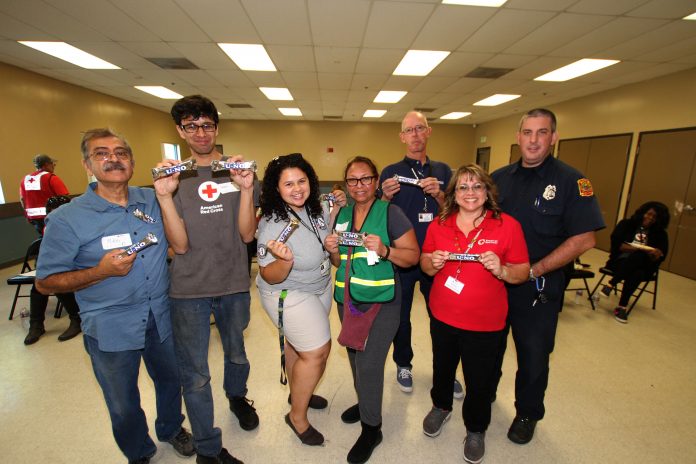 On Saturday, Nov. 4 the American Red Cross "Sound the Alarm" campaign installed 170 smoke alarms in the City of Colton. The American Red Cross of San Bernardino County partnered with the Colton Fire Department, CERT members, and the Frank Gonzales Community Center who were able to canvas about 200 homes with about 50 volunteers.
Shannon Kendal from the Colton Fire Department and Emergency Services at Loma Linda Fire Department helped coordinate the event that was centered around the Frank Gonzales Community Center area. So far, the national Red Cross statistics have shown the "Sound the Alarm" campaign has saved 285 lives since its inception back in 2014.
The alarms are installed by trained volunteers who also give residents information on home fire safety and creating an escape plan. The alarms themselves come equipped with a ten-year battery, to keep the servicing of the alarm at a minimum!
The Goal of the Sound the Alarm campaign is to reduce fire-related deaths and injuries in the US 25% by year 2020. The American Red Cross responds to about 64,000 disasters a year, and most of the responses are from home fires. Seven people die every day from home fires, and 36 people suffer from injuries resulting from a home fire.