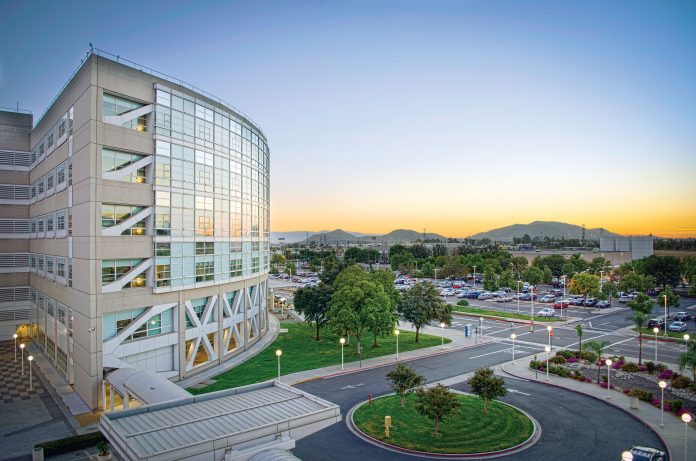 Arrowhead Regional Medical Center's (ARMC) Dialysis Outpatient Center recently expanded from eight to 24 hemodialysis treatment stations and will hold an Open House from noon – 1 p.m. on Aug. 30, to celebrate its expansion. With ARMC receiving more than 3,500 dialysis patient visits each year, increasing the number of treatment stations gives San Bernardino County residents with kidney disease better access to this life-sustaining therapy. In addition, Medicare recently noted a five-star rating for the Arrowhead Dialysis Outpatient Center.
"The ability to increase the number of dialysis treatment stations at ARMC enables us to accommodate more patients," said ARMC Dialysis Manager, Edgar Chan. "This ultimately helps to reduce stress and enables patients to lead fuller lives while managing their disease, since they won't have to travel to other facilities further from home to get treatment."

While approximately 30 million people in the United States have kidney disease, nearly 700,000 of them have End-Stage Renal Disease (ESRD), in which the kidneys no longer work as they should to eliminate waste and unwanted water from the blood. ESRD requires dialysis or a kidney transplant to stay alive. Dialysis is the medical process of eliminating the waste and excess water from the blood.
The Medicare star rating shows how well a dialysis center delivers care compared to the national average. The five-star rating means a dialysis center has a quality of care that is considered much above average compared to other facilities.
ARMC's Dialysis Outpatient Center operates seven days a week. Patients typically undergo dialysis three times per week, which takes four to five hours per visit. Visit www.arrowheadmedcenter.org, or call (909) 580-3911, for more information. The hospital is located at 400 North Pepper Avenue in Colton.