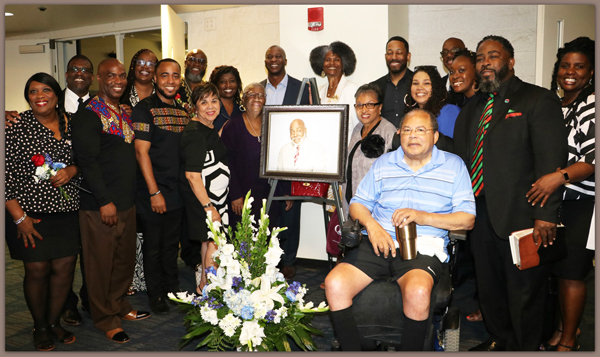 John M. Futch, Jr. was born June 15, 1950 in Merced, California.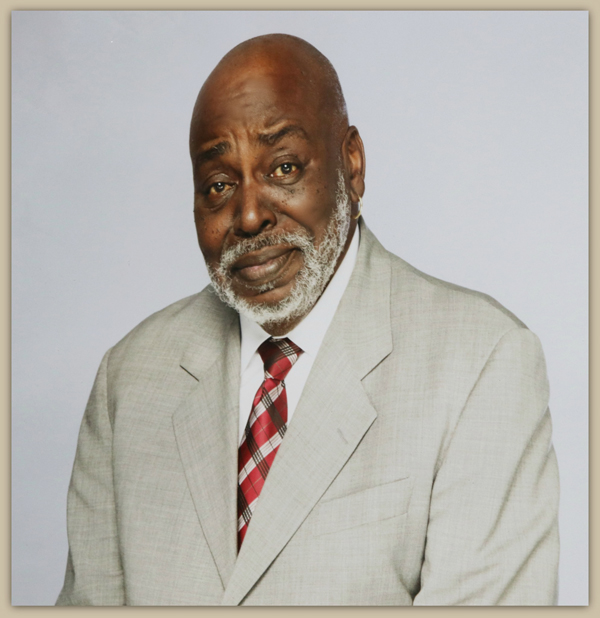 He was the oldest of four children; born into an Air Force family with parents who lovingly instilled in him a sense of structure and a strong work ethic.

John was a natural leader as the big brother in a traveling family. He kept the siblings unified as they traveled around the world – imparting in them an unbreakable alliance. Through all the transitions John, Terry, Lois and Stan relied on each other. They relied on the solid foundation of a loving family. And the kids relied on John's innate leadership.
John was always in charge. He was the oldest and carried the most responsibility. Mature. Articulate. Brilliant. Confident. These are words that described John at an early age.
It was no shock that John finished high school at the age of 16 without sacrificing extra- curricular activities. He played football, wrestled and ran track. He was accomplished at a young age – willing to tackle any challenge. John exemplified a sense of fearlessness and strength that only grew as he did.
John moved across the country to Washington DC to start a position at the FBI at the age of 17. There, he worked as a fingerprint examiner and met his beautiful wife Liz.
On a sweltering day, he stumbled into a police trailer looking for air conditioning and found an employment opportunity. He became a Metro DC Police Officer, who helped ensure safety following the peak of the Civil Rights movement.
He was a peace keeper, a husband and a father who worked diligently to provide for his children; Marcus and Adrienne.
John retired from the police force due to injury and drove his young family back to California with a license plate that read, "Broke." He continuously played Elton John's song "Bennie and the Jets" on the eight-track.
John, Liz, Marcus and Adrienne made their home in Southern California, close to his siblings and parents.
When John Futch Sr. was on his death bed, he lit a renewed fire in John Jr. He challenged John to further his education.
John pursued his academic goals. His intelligence combined with his boldness created a synergy that forged an esteemed community leader.
John enrolled at the California State University of San Bernardino. He earned his bachelor's degree in Political Science; and his master's degree in Social Sciences at CSUSB.
John continued with his passion for education as an administrator at CSUSB. He dedicated his work to honoring culture and diversity. John was instrumental in providing a platform for Native American educators, artists and performers. He played a vital role in bringing San Manuel's California Native American Day Children's Program to CSUSB. The San Manuel Pow Wow, the Tribe's largest event of the year, is hosted at CSUSB thanks in large part to John.
His service in education continued when he was elected as a Trustee with the San Bernardino Community College District.
The "Friends of John Futch Textbook Scholarship" was launched in 2007 to help provide book scholarships for students, with a preference for students with community service involvement, first generation college students and historically underserved students.
John M. Futch was a name in the community that was synonymous with action, advancement and assurance.
He worked as a trusted Chief of Staff to his close friend and, then, Board of Supervisor James Ramos. Most recently, John was elected as the President of the San Bernardino Branch of the NAACP. He led the group with a focus on communication and service to the community.
John was dedicated to helping others and pursued various avenues of civic engagement, awareness and advocacy.
He served as a liaison to law enforcement as a trusted member of the Sheriff's Information Exchange Committee. In his role, John fostered in meaningful conversations about community engagement and cultural diversity education.
John provided exemplary motivation for his son and grandson. Marcus Futch Sr. serves as a peace officer with Desert Hot Springs Police; and Marcus Futch Jr. is attending the Fullerton Police Academy. They continue the family legacy of selflessness, service and sacrifice.
John M. Futch passed away on August 11, 2019.