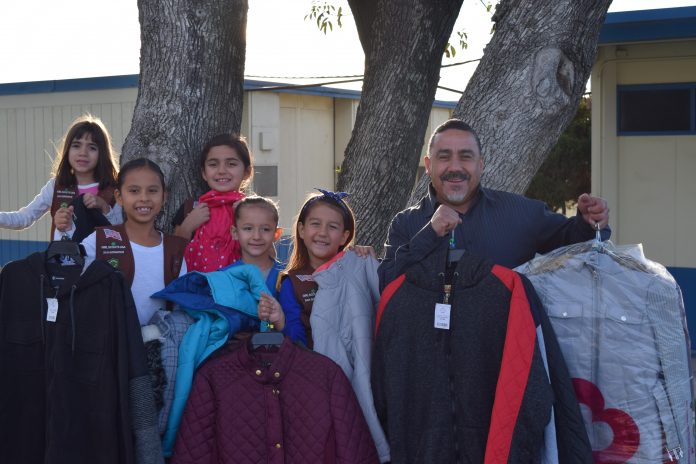 As the holiday season and colder weather approach, the Colton Joint Unified School District has taken on several initiatives to help families in need. The community is encouraged to help in these efforts.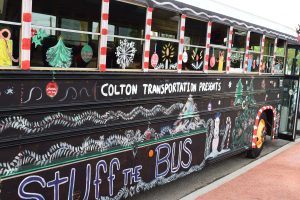 The CJUSD Student Services Department jacket drive is underway now through December 8. You can participate by bringing new jackets in sizes 5 to XXXL to our Hermosa Center, 325 Hermosa Ave. from 7:30 AM-4 PM Monday through Friday (an exception is the week of November 20-24, when sites will be closed to the public for the Thanksgiving break). Of special need are larger sized hoodie jackets for our teens. These jackets will be distributed to school sites to help students stay warm and comfortable as the weather gets colder.
"This is our 7th annual jacket drive," noted Patricia Carrasco, CJUSD Enrollment Specialist/District Foster/Homeless Liaison. "Over the years our jacket drive has declined in donations and the need continues to rise. Some of our students have never had a new jacket. The look on their faces when they receive a jacket is priceless. In the spirit of giving and as the holidays quickly approach, we hope our community will please consider purchasing a jacket for a child in need."
The Student Services Department also is collecting items for its food pantry, which helps our homeless and needy families. Items needed include: boxed macaroni and cheese, boxed cereal, canned beans, canned meat/tuna, crackers, dry or canned milk, dry pasta, granola bars, Hamburger Helper, instant oatmeal packets, jelly, juice boxes, peanut butter, Pringles, pudding cups, fruit cups, soup, and spaghetti sauce (canned). No glass jars, please, as they can break. Canned goods with pull-top lids are preferred. These items also can be brought to the Hermosa Center.
To add holiday cheer, the CJUSD Transportation Department will again bring the "Stuff the Bus" program to the community this year. This decorated holiday bus will be visiting school sites to collect non-perishable food, new jackets and new, unwrapped toys to benefit children and families in our community. The festively-decorated bus also will again be part of the Colton Chamber of Commerce 43rd Annual Christmas Parade on December 9!
Schools throughout the district are participating in the effort and the community also is encouraged to help. You can bring items to a participating school or help "Stuff the Bus" at the following times: 8 AM December 8 at the CJUSD District Office, 1212 Valencia Drive or 5:30-7:30 PM December 7 at the CJUSD Board Room, 18829 Orange St., Bloomington, CA 92326.
We thank our community for supporting these efforts to help the less fortunate this holiday season.