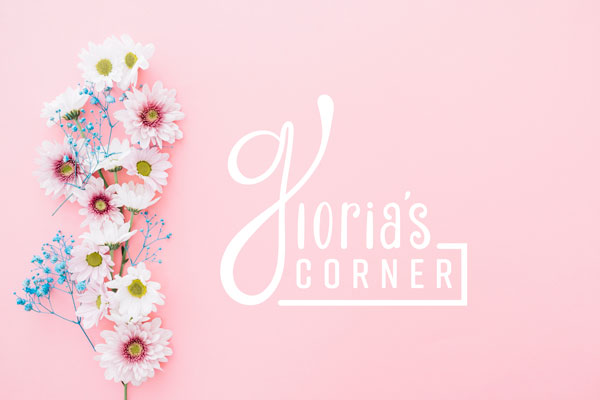 Classes:
Wednesdays Starting June 6 – the Redlands Community Center, 111 W. Lugonia, will offer Zumba classes every Wednesday starting June 6 from 6:00 to 7:00 p.m. Zumba Fitness is one of the fastest growing dance-based fitness programs with easy-to-follow moves and body benefits. Cost is based on individual classes or a five class rate. For information call (909) 798-7572 or email RecreationStaff@cityofredlands.org.
Exhibits:
Now – December 11 – the California State University San Bernardino Anthropology Dept. presents "InlDignity" an exhibit aimed at exploring and dismantling intolerance through the experiences of Inland Empire residents. In/Dignity takes its title from a double entendre simultaneously reading as a single word – indignity – and two separate words – in dignity.  These two meanings capture precisely what the exhibit examines: experiences with oppression, discrimination, bigotry, exclusion, stigma, and prejudice, and simultaneously the pride and self-respect that is necessary for everyone facing injustice. The Museum is located in the university's College of Social and Behavioral Sciences building's third floor, room SB-306. The Museum is open 9:00 a.m. to 4:00 p.m. Monday-Friday. For information and to arrange tours call the museum director at (909) 537-5505 or visit: https://csbs.csusb.edu/anthropolgy-museum. Admission is free, parking is $6.00.
Now to December 30 – the Riverside Art Museum, 3425 Mission Inn Ave, presents Jaime Guerrero l Contemporary Relics: A Tribute to the Makers. This exhibit by the glass sculptor gives museum visitors a glimpse into early Mesoamerican life and art. This exhibit is part of The Cheech @RAM series of exhibits leading to the opening of The Cheech Marin Center for Chicano Arts, Culture & Industry In 2020. For information visit: www.RiversideArtMuseum.org.
Save the Date:
Saturday, May 26 – the Community Action Partnership of San Bernardino (CAPSBC) presents CAPSBC Uncorked 2018 at the San Antonio Winery, 2802 S. Milliken Ave., Ontario from 6:00 to 8:00 p.m. This event features wine, on-site BBQ, silent wine raffle, unlimited photo booth, music and Godiva chocolate gifts. Proceeds benefit the nonprofit CAPSBC dedicated to serving low-income families and individuals. For tickets visit Eventbrite.
Saturday, May 26 – Generation Now presents San Berdoo Grandstand: Art+ Music+ Poetry+ Civics from 5:00 to 9:00 p.m. at the Garcia Center for the Arts, 536 W. 11th Street. This event seeks to inspire unity, creativity and encouragement for positive changes. It features an Open Mic to share a song or a poem, displays and sales of art from a local artist.
Saturday & Sunday, May 26 & 27 – the Redlands Art Association presents "Art in the Park" in conjunction with the Redlands Festival of the Arts from 10:00 a.m. to 5:00 p.m. This free event will be held in the Park next to the Redlands Bowl by the Mission Gables House on Eureka Street. There will be food trucks and a small beer garden. In addition there will be over 120 artists selling a variety of art from paintings, photography, jewelry, fiber art to glass and more. For information call (909) 792-8435.
Saturday & Sunday, May 26 & 27 – the Friends of A. K. Smiley Library will hold an Art Book Sale from 10:15 a.m. to 4:00 p.m. in the Library Assembly Room, 125 W. Vine Street. This event is part of the city's Arts Festival. For information call (909) 798-7565.
Sunday & Monday, May 27 & 28 – the 2018 Redlands Festival of the Arts will be held at Smiley Park, 25 Grant Street, from 10:00 a.m. to 5:00 p.m. Over 100 artists will exhibit in two art shows over the Memorial Day weekend. This free event features a Kids Zone, hands-on art activities, free book give-aways and an instrument petting zoo. Local musicians will provide live entertainment, food will available from local eateries and food trucks.
Monday, May 28, 2018 – Memorial Day
Wednesday, May 30 – the Tip-a-Firefighter event benefiting the Loma Linda University Children's Heath (LLUCH) will be held at the Old Spaghetti Factory, 1635 Industrial Park Way, Redlands. Firefighter will work lunch from 11:30 to 2:00 p.m. and dinner from 5:00 to 9:00 p.m. All tips will be donated to LLUCH. 
Friday, June 1 – the 5th Annual Henry Elementary Carnival will be held from 4:00 to 7:00 p.m. Admission is free and will feature live entertainment, food, DJ, dance crew, games, and car show. The school is located at 1250 West 14th Street, San Bernardino.
Friday, June 1 – First 5 San Bernardino presents its Annual Water Safety Event, "Operation Splash" at the Jerry Lewis Swim Center, 831 East Highland from 11:00 a.m. to 3:00 p.m.  This event offers free swim sessions, entertainment, and a community Resource Fair held in the grass area.
Saturday, June 2 – the Rialto Lions will present Art in the Park from 11:00 a.m. to 2:00 p.m. at Riverside Ave. and Rialto Ave. in Downtown Rialto. Students grades 5th to 12th are encouraged to participate in the art contest with the theme "What image do you feel makes you think of Rialto City." Art vendors and book authors are invited to participate. There is a registration fee. To register and for information call Kathy at (909) 961-2802 or email rialtohostlions@yahoo.com.
Saturday, June 2 – the Wildwood Park Neighborhood Association presents The Best Ever All-You-Can-Eat Pancake Breakfast from 7:30 to 11:00 a.m. at 5050 North Sierra Way, Lutheran Church of Our Savior Parish Hall. This is the organization's main fundraiser and benefits clean-up efforts and other neighborhood projects. For ticket information email WildwoodParkSB@gmail.com.
Saturday, June 2 – the San Bernardino County and Cords Enrichment Youth Program present Arts 🎼 Education Youth Conference at San Bernardino High School, 1850 North E Street from 8:00 a.m. to 3:00 p.m. This event is for youth ages 12 to 18. Sessions include Life Skills, Social Skills, Bullying Prevention, and Youth Empowerment expressed through poetry, recording and production, art sessions, and dance instruction. Breakfast and lunch will be provided for attendees. For information call (909) 383-9677 and to register visit Eventbrite: https//bit.ly/2uQauut.
Saturday, June 2 – the Family Service Association of Redlands presents the Redlands Hunger Walk from 8:00 a.m. to 12:00 p.m. at the University of Redlands Campus, 1200 East Colton Avenue.  Individuals are encouraged to take a healthy walk around the campus to bring awareness to hunger and food insecurity issues. Teams are encouraged and must have ten members. If unable to physically participate, one can register and receive a goodie bag, t-shirt and enjoy a pancake breakfast with family and friends. The 5K family friendly fun walk begins and ends at the Memorial Chapel. For information call Family Services at (909) 793-2673 or visit http://redlandsfamilyservice.org.
Saturday, June 2 – the City of Redlands and the Friends of Prospect Park with their partners, Kimberly Crest House and Gardens, Redlands Horticulture and Improvement Society, and the Redlands Theatre Festival will hold events celebrating Prospect Park's Gold Jubilee. Activities start at noon with Redlands Mayor Paul Foster memorial tree planting in the park's lower picnic grounds on Cajon Street. Other activities will continue until 4:00 p.m.. This free event event is open to the public and will include historical vehicles and Citrus exhibits, a scavenger hunt, yoga, art, and music programs. Also tours of the Kimberly Crest Mansion and garden will be open. For information call (909) 798-7572 or email RecreationStaff@cityofredlands.org.
Saturday, June 9 – the City of Colton Community Services Department presents Movies In the Park ~ Moana from 8:00 to 10:00 p.m. at Fleming Park, 535 N. La Cadena. Activities start earlier and food vendors are usually available. This event is free to everyone.
Saturday, June 16 – the San Bernardino Juneteenth Festival will be held at Anne Shirrells Park on California Street from 12:00 to 5:00 p.m. This free family friendly event features free food and beverages for all attendees, live entertainment, kid activities with games and prizes, vendors and service information booths.
Sunday, June 17 – the Tzu Chi Mobile Food Pantry will hold a Free Food Distribution from 9:00 to 11:00 a.m. at Indian Springs High School, 650 Del Rosa Drive, San Bernardino. Fresh fruit and vegetables are included in the distribution which is on a first-come, first-served basis. Participants are urged to bring their own shopping bags. For information call the Buddhist Tzu Chi Foundation at 909.447.7799 x 455 or visit: www.tzuchi.us.
Quote of the Week:
"Knowledge is meaningful only if it is reflected in action. The human race has found out the hard way that we are what we do, not just what we think.
– Robert Fulghum