Akoma Unity Center presents SOUL FOOD Umoja Feast, honors those who inspire youth
2 min read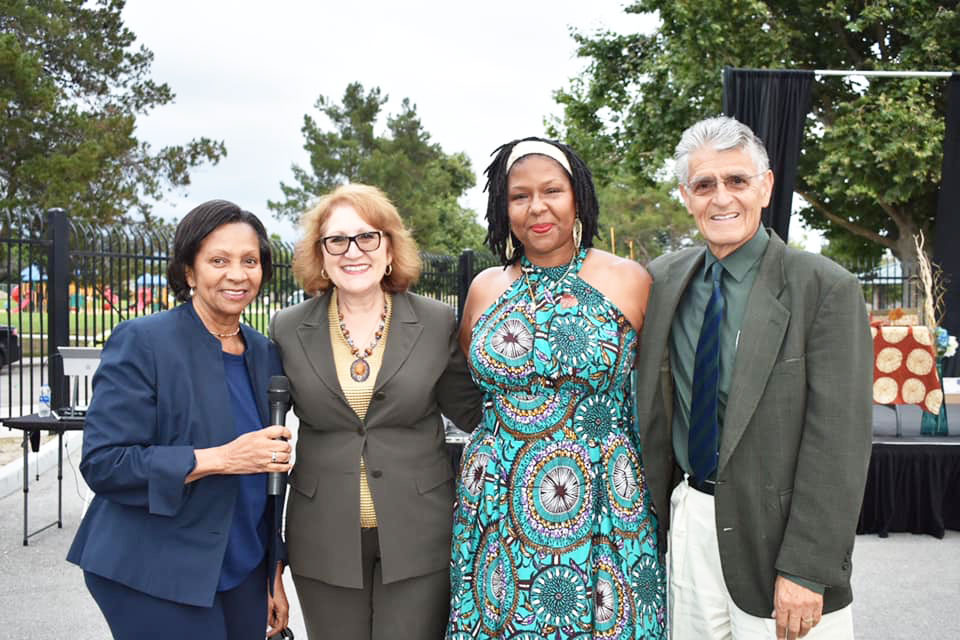 Akoma Unity Center (Akoma) held their quarterly SOUL FOOD "Umoja Feast" on Friday, June 21 at Akoma's headquarters at Anne Shirrells Park in San Bernardino. The community came together to celebrate culture and honor community leaders, Akoma's volunteers, parents, and scholars.
Akoma has created a space for culture, community, and unity welcoming community leaders, elders, parents, and youth. This free community event opened with prayer and libations for the Ancestors by Dr. Nana Kweku followed by performances of home grown talent including; DJ S.T.1 on the ones and twos, San Bernardino Pacesetters Drill Team and Drum Squad directed by Krissy Harper, Amore the Songstress, "Henry Box Brown Hip Hop Musical" by Akoma Scholars, and a drum circle lead by Makeda Kumasi.
In the past three years, SOUL FOOD Community Dinner has become one of the most popular events on the Westside of San Bernardino reaching capacity in only a few hours of ticket release.
"I wanted to bring community together to enjoy a delicious, down home cooked meal. SOUL FOOD Community Dinner Night does just that. Community plus togetherness equals growth!" Executive Director Kimberly Calvin said. Guests also enjoyed merchandise vendors and community resources.
Akoma celebrated and more importantly acknowledged the many local heroes who make daily contributions to Akoma's Youth Programs. This year's honorees included Assemblymember Eloise Gomez Reyes, San Bernardino City Unified School District, Daryl Pegram, Boys Basket Ball Coach at Del Vallejo, Mr. A, Counselor at Del Vallejo Middle, Darcel Cannady, Dolores Armstead, Isaac Nash-Bey Founder of Empowered Mindz, Makeda Kumasi CEO of We3 Productions, the Sesh Project, to name a few and nearly 100 volunteers, parents and scholars.
"This event enables us to highlight those who instill hope in the scholars we serve whether through programming, funding, or volunteering. It takes village to make this happen," Calvin said.
Akoma Unity Center is a 501 C(3) nonprofit organization committed to providing children with high quality, no-cost afterschool structured recreation, and development programs in a safe and supervised environment. For more information about Akoma Unity Center visit http://akomaunitycenter.org or call (909) 217-7956.