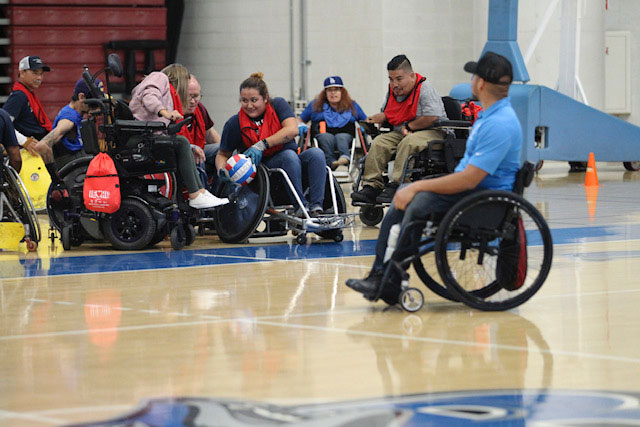 California State University, San Bernardino hosted its annual DisABILITY Sports Festival on Saturday, October 6. Former Los Angeles Dodger Pitcher Dennis Powell opened the sports festival at 8 a.m. on Saturday morning.
"CSUSB faculty, staff and students along with many integral community partners support this event because they all believe it's important to change the narrative that 'a disability does not mean an inability,'" stated a release from CSUSB organizers. "In the Inland Empire alone there are approximately 1.2 million people living with disabilities and to date remains the largest minority demographic with the least amount of representation. The DisABILITY Sports Festival is a free event for any age and any disability to give a voice to those that are typically not heard and to celebrate those that have been told their whole lives they can't. This is their day and their moment to say, 'I am able and I can do anything.'"

Over 2,500 participants, volunteers, spectators and athletes came out and made the day a huge success. Roughly 25 different sports were available to all participants including archery, wheelchair and standing basketball, tennis, soccer, wall climbing, skateboarding, swimming, hand cycling and dancing.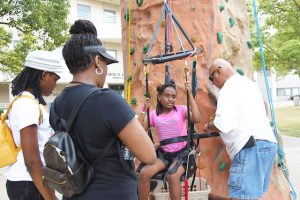 "We believe everyone should have the opportunity to realize a disability is not an inability. Living with a disability does have its challenges. However, by taking risks and advocating for oneself, many of us with a disability can lead a successful and productive life," remarked Dr. Priyanka Yalamanchili, Assistant Professor of Rehabilitation Counseling and Chair of Disability Sports Festival. "As a one-day FREE event to all participants, all ages, and all disabilities, the festival shows the importance of health and physical activity to increase the quality of life. The event also serves an educational component with a vendor village for participants to learn about community resources."
Aaron "Wheelz" Fotheringham, a WCMX world champion athlete from Las Vegas, was another special guest at the festival. Although Fotheringham was born with spina bifida, which resulted in him having no use of his legs, he began riding in skate parks at the age of 8 and has gone on to compete in the WCMX World Championships; which he has won four times.
"This is my first time volunteering at the DisABILITY Sports Festival and I've been looking forward to it all week. It's awesome that all of the participants here today are showing that having a disability doesn't limit their ability to play sports or have fun," said student Cristian Cervantes.
Participants were so engulfed with all of the activities and were grinning from ear to ear.
"It's so important for the community to host events like this. It really gives those with a disability time to shine and the encouragement to see that they can do it too," said Volunteer Jessica Sanchez.
"The disability community is one of the largest minority groups in the US with almost one in four people having a disability. However, many times, people with disabilities experiences are limited for various reasons," concluded Yalamanchili. "This festival shows people with disabilities ways to excel in life through successful participation in over 20 different sports. Participants are also introduced and coached by people with disabilities themselves that later become their mentors."
For more information on how to get involved, visit www.csusb.edu/disability-sports.