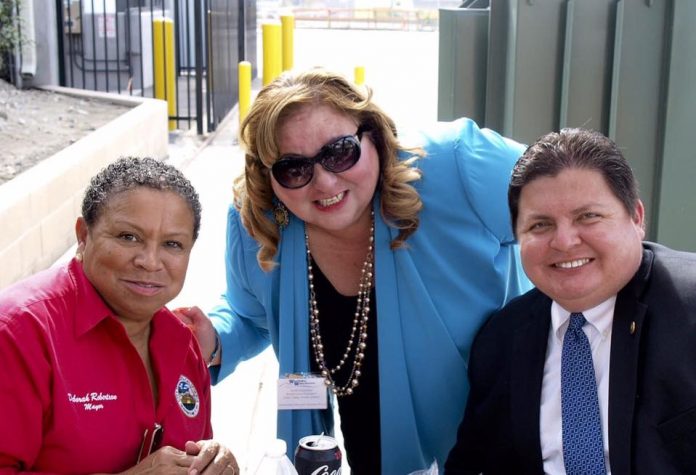 Linda Gonzalez is running to retain her position as a board member of the West Valley Water District because she's the "voice of the working person."
"I've learned about water and the needs of customers," Gonzalez said. "I have been the voice of the community–of the blue collar worker, the senior citizen, and the low income resident."

Gonzalez and fellow board member Clifford Young are the two incumbents seeking reelection, while former General Manager Anthony Araiza and former Baldwin Park Police Chief Michael Taylor are attempting to unseat them.
Gonzalez first ran in 2013 because of the increasing rates affecting customers. She said the West Valley Water District board approved annual 15 percent rate increases that were having negative impacts on residents.
Gonzalez claims that she helped rescind two rate increases–in 2016 and earlier this year–and urged the board to provide a 15 percent rebate to customers in 2015,
"I was one of those residents," she said. "I didn't like how they increased our rates. "I know these people live paycheck to paycheck. The experiences of the people are real and they needed representation."
"We know exactly what's needed. We have engineers in house that could solve the problems we have. It's important that we pay for the material and get it done. We can save money there."
The longtime community leader and small business owner believes the water district could find other economic resources to improve aging infrastructure.
Several mailers circulating allege Gonzalez has spent over $33,000 of district monies on personal expenses during conference trips. Gonzalez said the information is false and claims she pays for her own expenses. She refused to discuss the allegations any further.
"I'm concentrating on my race and staying focused," Gonzalez said.