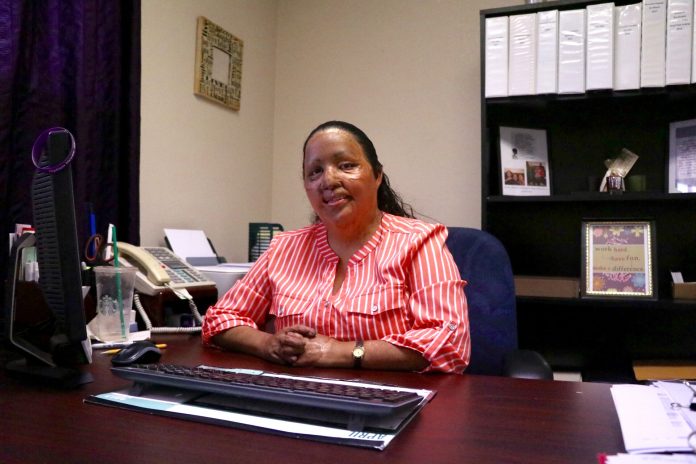 Norma Rincon suffered from the blows of her ex-husband's hands in order to keep her family unified. The distress she endured during that six-year period between 2008 and 2013 was a "painful" experience that left her physically and psychologically scarred.
"He would tell me I was no good–tell me I was a pendeja," Rincon explained. "But my children needed a father. I later understood that in order for them to be fine, I needed to be fine."

An altercation with her ex-husband resulted in her then 3-year-old daughter being struck in the face. Rincon decided enough was enough.
"It would have been like any other punch," she said about the altercation. "When he returned his hand and hit my daughter, that was it. I felt like, 'You could hit me as many times as you want, but you don't touch my children.'"
Rincon, 29, was referred to Option House, where she was given shelter and resources to overcome her trauma.
"I saw that I wasn't the only one going through this," she said. "And I realized that it wasn't my fault."
"A conversation that needs to happen"
Option House Executive Director Heather Stevning said it's unfortunate that last Monday's tragic shooting at North Park Elementary happened, though it's led to much more discussion surrounding domestic violence.
"I'm hoping this is a time for change," Stevning said during a press conference held at the nonprofit's headquarters on April 12. "We can look at domestic violence as something that does not have to happen."
San Bernardino Police officials expressed last week that they investigated approximately 1,500 cases of domestic violence in 2016. Unlike the North Park shooting, which saw 53-year-old Cedric Anderson kill his wife and school teacher Karen Smith, many of these cases happen in privacy. Stevning said most domestic violence cases escalate from incidents of emotional or verbal abuse to physical assault.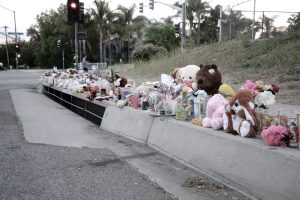 "Domestic violence is about power and control," Stevning said. "When the abuser feels like they lose control, they turn to violence. That's what we saw play out last week. She probably never anticipated [Cedric] would go off the deep end."
Founded in 1977, Option House has helped serve thousands of victims of domestic violence through its emergency shelter, counseling services, and crisis intervention. They have satellite locations at the San Bernardino County Family Courthouse in Downtown San Bernardino and at the Family Resource Center in Rancho Cucamonga.
The organization provides a 40-hour state-required training program that certifies members of the community as advocates. Social work students from nearby colleges and universities, primarily Cal State San Bernardino, participate to gain experience.
Stevning confirmed the organization is facing challenges, though she believes they can be resolved through further funding and additional volunteers. Partnering with other agencies, such as Catholic Charities, also helps strengthen the efforts to mitigate domestic violence.
"I would like to see all of us come together and work on these issues," she said. "I feel optimistic about it."
Shelter gives people sense of purpose
The abused are taken to Option House's shelter–a heavily gated and secured facility located at an undisclosed location.
According to prevention specialist William Long, individuals that have been subjected to abuse within 30 to 60 days are required to call a 24-hour, seven day a week hotline to undergo a 'screening' process before being accepted into the shelter.
"It's a tense environment," Long admitted. "People have stalked the location and have attempted to break in numerous times."
The facility has a total of nine bedrooms, along with a children's playroom, a computer room, a food pantry, classroom, and clothing closet. When the shelter is filled, they refer women to other shelters, such as the Desert Sanctuary in Barstow or the House of Ruth in Pomona. Option House is the only domestic violence emergency shelter within a 26-mile radius of San Bernardino.
When they are not receiving an education on domestic violence or undergoing occupational therapy, residents engage in bible study and recreational classes. It allows for domestic violence victims to live normal lives, while getting support.
"We're very understanding in the sense that we try not to put people in a bubble," said Option House Shelter Director Leslie Bautista. "We try to work with victims to see where they are at. Some may have the proper resources, while others may not. They are each at different stages."
'An issue common among all people'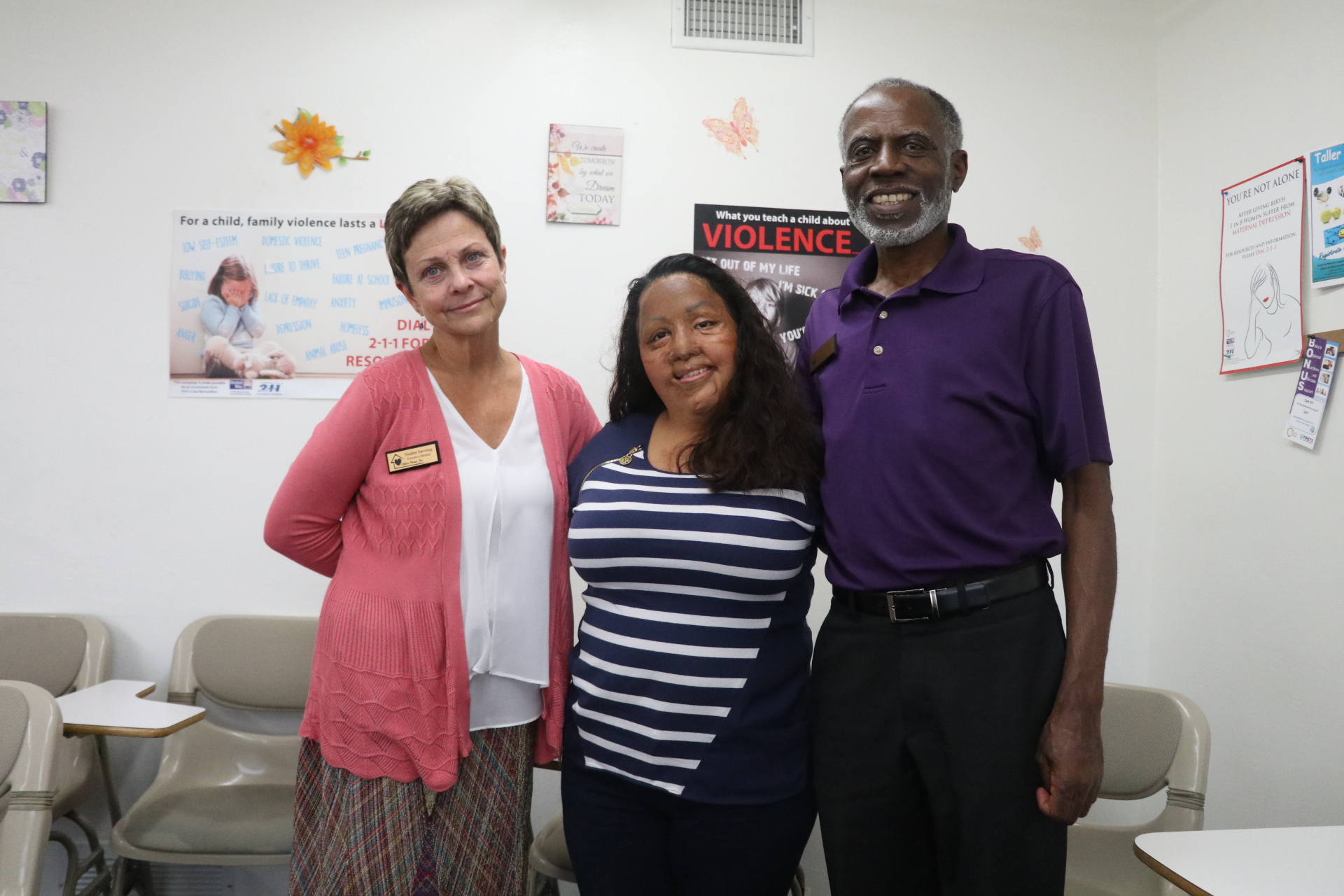 The nonprofit's support groups, offered in both English and Spanish, has experienced an influx of participants since last Monday, confirmed Long.
"I think it's wonderful to see people come in. It means they truly want to fix their issues."
Long is helping to organize the upcoming 10K Walk-A-Thon on May 6 that helps raise funding for Option House. Known as the "resource man" by his fellow co-workers, Long has volunteered for the nonprofit for nearly two decades.
Some men are now beginning to approach the shelter for victim assistance, Long explained. He believes the issue of domestic violence should be solved by all people, not just women.
"It's not an issue of feminism," he said. "It's about doing the right thing for society."
Many of the individuals that seek assistance from Option House are reluctant at first, due to the stigma associated with receiving help for domestic abuse. Rincon said this is especially the case in the Latino community due to machismo (aggressive masculinity).
"It's embedded in our culture," she said. "It escalates quickly to the physical in these communities from what I've seen. It's the machismo in our culture that perpetuates abuse."
Receiving counseling and proper assistance will help victims realize that their abuse is not normal, expressed Rincon. "When you talk about it, it helps one think about the situation deeper and look back at the signs."
Stevning believes education around domestic violence needs to begin earlier in life. She thinks schools could help inform students about the importance of respecting boundaries and maintaining healthy relationships.
In addition, Stevning said domestic violence advocates must be willing to work with both victims and perpetrators. Treating the family as a whole, Stevning argues, helps to completely close the wound.
"Our primary focus is the victim," she said. "But we need to go to the root of the cause. How do you learn that? You learn it as a child growing up. You can't solve a problem by only putting band aids on the wound."
Rincon, who is now employed full time by Option House, said helping victims of domestic violence and being a good role model for her two daughters serve as her motivating factors.
"It's hard," Rincon said. "But it's not impossible."