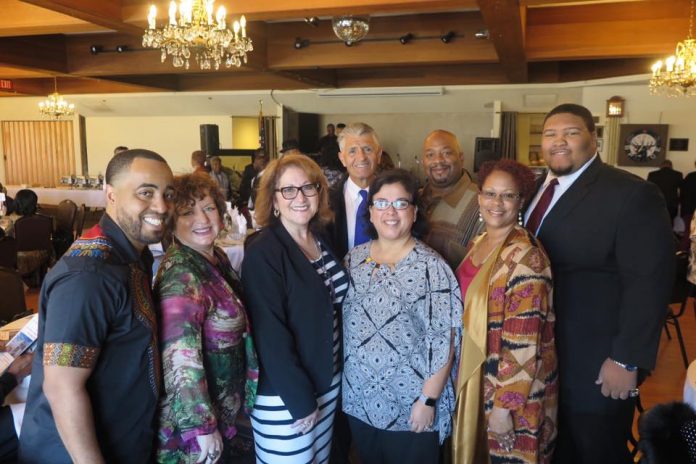 Over 200 people attended the Rialto Black History Committee's 33rd Annual Martin Luther King Jr. Luncheon at the Elks Lodge in San Bernardino on Monday. This year's theme was "Staying in Faith."
According to RBHC Founder and President Hattie Inge the purpose of the event is to highlight cultural awareness. "The event is not a fundraiser, but to keep the recognition of Martin Luther King, Jr. out there," Inge explained. "It also celebrates the goals that Martin Luther King set for us as humans and as a community."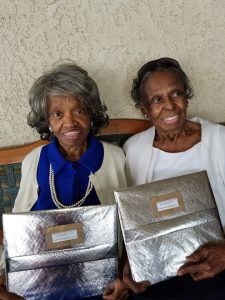 Dr. Michael Owens, Jr. of New Hope Missionary Baptist Church delivered the keynote address.
"Black people endured all the indignities the world can throw at us, and we were not content to merely live through it, we were determined to be made stronger by it," Owens declared.
RBHC recognized its minority college scholarship recipients – Rialto High graduate Kalynne Brantley who recently started attending Cal State San Bernardino, and five continuing college students who are past scholarship recipients – Teizjell Lavender, Cal State San Bernardino; Agustin Rolon, Valley College; Louis Redd, Chaffey Community; Diana Bui, UC Irvine; and Aleya Blackman, Univ. of N. Texas.
Scholarship amounts begin at $500.
Dignitaries in attendance included Sen. Connie Leyva, Assemblymember Eloise Reyes, Rialto Mayor Deborah Robertson, Councilmen Joe Baca Jr. and Rafael Trujillo, San Bernardino Community College District Trustee
John Longville, and former Assemblymember Cheryl Brown.
The RBHC welcomes membership of individuals across all cultural backgrounds.  For information, please call (909) 874-2989.