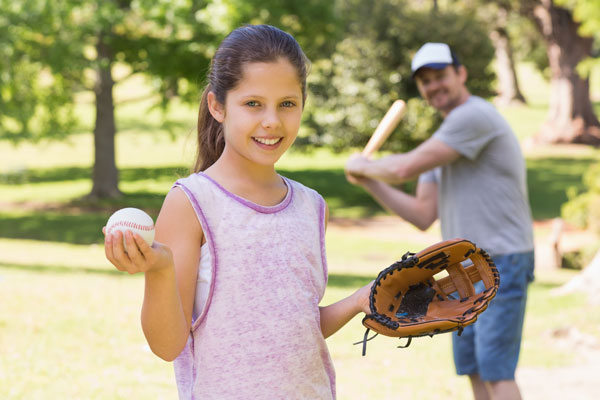 San Manuel Stadium and the Inland Empire 66ers of San Bernardino proudly hosted the fourth annual "Cops & Kids" softball event on Saturday, May 12th. The event, sponsored by Toyota of Redlands, welcomed youngsters from Redlands Unified School District middle schools as they took part in a friendly softball game with personnel from the Redlands Police Department. The participants and their families also took part in a cook-out and the kids took the field with the 66ers in Saturday's game versus the Stockton Ports.
"As in the past, Toyota of Redlands is extremely pleased to sponsor such a great event," Toyota of Redlands General Manager Paul Smith said. "I would like to extend a special thank you Joe Hudson and the 66ers, as well as Roy Williamson and the Redlands Police Department, for their support with this event. We take it very serious and recognize the importance of promoting positive influences in not only our community but our youth, and to recognize the importance of our policing in our communities through outreach programs such as Cops and Kids Softball"

During the softball game, members of the Redlands Unified School District, Redlands Police Department, and the Inland Empire 66ers mingled with one another. Each kid received a 66ers hat and an authentic Sixers jersey courtesy of Toyota of Redlands. After the game, the boys and girls listened to members of the police department and 66ers discuss the importance of a great work ethic, being a good citizen as well as questioned the police and players what it is like to be a police officer or professional athlete. Following the session, all the participants were welcomed for a post-game barbecue dinner provided by the 66ers.
"This is a once in a lifetime opportunity for these students and it is exciting to be a part of the experience," Roy Williamson of the Redlands Police Department said. "The Department is so thrilled to continue the partnership with Toyota of Redlands and 66ers organization. Having this partnership has allowed Redlands Police Department to maintain a positive relationship with the community."
One of the best parts of my job is when the 66ers can serve as a resource for others in our community that are trying to make a difference," Inland Empire 66ers of San Bernardino General Manager said. "Being able to help Toyota of Redlands, The Redlands PD and School District in the great event we had here today should make us all feel hopeful about the future of our region. The 66ers are thankful that we can help foster positivity in our youth."
The Inland Empire 66ers are the California League Affiliate of the Los Angeles Angels of Anaheim and play their home games at San Manuel Stadium. For more information on this event and others, please contact the 66ers front office at 909-888-9922 or visit online at 66ers.com.