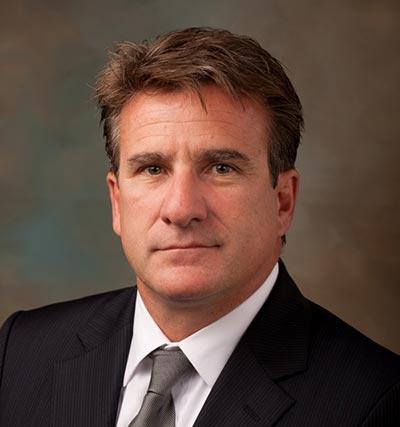 An Op-Ed by Bill DiCroce – President, CEO Veolia N. America
California, like many states, faces an infrastructure crisis, but not just the one affecting the roads we drive on, water systems we rely on, and the electricity that powers our everyday lives. As critical as it is for state and federal policy makers to focus on the resiliency of the state's infrastructure, we also need to focus on a critical element that often is overlooked: the people who know how to build, maintain and operate the infrastructure we use every day.

As the American Society of Civil Engineers noted in its most recent Infrastructure Report Card — in which the U.S. received a D+ — the country currently faces a $2 trillion infrastructure investment gap. Here in California, the situation is only slightly better. In its recent report card on the state of California's infrastructure, the group gave the state a "C-," or below average grade, noting that much of California's infrastructure needs significant attention and investment to reverse decades of underinvestment.
The issues cited by the engineering group are ones most may be familiar with, including major challenges to the waste and drinking water services Californians depend on every day. California's ports need billions in new investments to withstand the expected rise in sea levels and earthquakes. In many places, the group said, the complex system of pipes, pumps and filtration plants that provide drinking water to the state's citizens "are nearing the end of their useful life."
These challenges are significant and it is beneficial to highlight them to the general public. But voters and their representatives should not ignore the fact that not enough attention is being paid to the millions of people we will need to make these systems better, ensure our levees are secure, and that the roads and bridges remain in good conditions.
The U.S. is already facing a significant level of unfilled jobs: there were more than 7.1 million positions left open through February, including 1.6 million in the West region that includes California, per the Labor Department. This includes hundreds of thousands of construction, utility and municipal jobs that remain unfilled. And as researchers have noted, the U.S. will need to replace more than 2.7 million infrastructure workers in the next few years to keep pace with demand.
A number of factors are contributing to the problem. For decades, our educational institutions have focused their efforts on baccalaureate programs instead of technical certificates. This infatuation with "higher" education has sullied the once proud notion of learning a trade or embarking on a career in a nondegreed profession.
The irony is that now is an ideal time for highly-skilled young infrastructure workers to enter the workforce. As large number of infrastructure workers get nearer to retirement, there is a growing need to pass on a generation's worth of institutional knowledge to new workers. Demand for workers who can take on this role now for the future will only be on the rise.
So what can be done? First, we all need to recognize the critical role infrastructure – and the employees who make it work – play in keeping our country and economy running efficiently. From engineers to scientists, technicians and construction workers and wastewater operators, a significant number of Americans toil every day to make our infrastructure systems work.
Second, we need to ensure that we are actively encouraging the next generation to enter the infrastructure workforce. As research has shown, infrastructure jobs tend to offer more equitable or above-average wages, with long tenures and lower barriers to entry than many other careers.
Finally, the private sector needs to do more to attract and train a new generation of workers. Whether it's partnerships, scholarships, grants, or hands-on cooperative educational opportunities, the goal needs to be showcasing these opportunities as viable pathways for the future. We also need to emphasize that infrastructure workers are stewards of the environment; if there is one thing that universally motivates younger workers, it is the notion that they are inheriting a challenging environmental.
The good news is that there are at least some signs that Washington is listening. The recent pledge by the White House and Congress to pursue a $2 trillion infrastructure package is a welcome development, though follow through and execution will obviously be critical to the passage of a measure that will actually address our U.S. infrastructure challenges.
If we really want to revitalize manufacturing and compete in the 21st century economy, we must reinforce the bone on which to rebuild that muscle. That means not forgetting the workers, because why invest in a best-in-class water treatment system or electrical grid if there's no one who can run it?