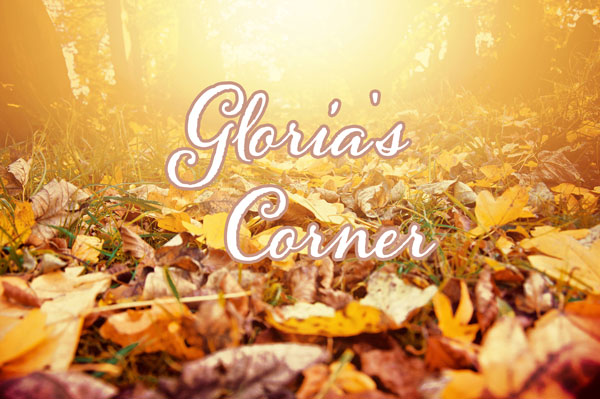 Exhibits, Workshops, Classes:
Now to October 18 – the Garcia Center in partnership with the Mexican Consulate of San Bernardino presents an exhibit of film posters of the Golden Era of Mexican Film (1970s and 80s). The Center is located at 536 West 11th Street, San Bernardino.
Now to October 5 – Arts Connection and the Arts Council of San Bernardino County present Self and Place: Refinding San Bernardino County at the Clara & Allen Gresham Art Gallery at San Bernardino Valley College. The Arts Connection is seeking – through word, image, sound and object – what life looks, sounds, and feels like across San Bernardino County. Submissions may be made online or in person. There is no fee to participate. For information visit www.artconnectionnetwork.org.

Thursdays – the public is invited to San Bernardino Sings Folk Songs from 1:00 to 2:30 p.m. at the Garcia Center for the Arts, 536 West 11th Street, San Bernardino. For information call (909) 888-6400.
Fridays, October 4 & 18, November 8, and December 6, 13, & 20 – San Bernardino Valley College George F. Beattie Planetarium, 701 S. Mt. Vernon Ave, presents its Planetarium Shows from 7:00 to 9:00 p.m. For fall schedule information and reservations call (909) 384-8539. Tickets are $3.00 general, $2.00 students, and $1.00 seniors and alumni.
Festivals/Farmers Markets:
October 3 – the Friends of the San Bernardino Public Library present Manhattan Short Film Festival from 3:00 to 5:30 p.m. on Thursday, October 3rd. This is an opportunity for film lovers to view and vote on the Finalists Films in the 22nd Annual Manhattan Short Film Festival. The final ten finalists hail from seven countries. This event will be occurring simultaneously across the globe where audiences can select their favorites. Films selected will be eligible to enter the Oscars in 2020.
October 3, 10, 17 & 24 – the San Bernardino Valley College Arts, Lectures & Diversity Committee and Library present the 5th Annual Horror Film Festival from 6:00 to 8:30 p.m. in the Library Viewing Room 149. The campus is located at 701 S. Mt Vernon Ave. Admission and parking is free. The film schedule includes:
October 3 – Ghostbusters
October 10 – Gremlins
October 17 – Big Trouble in Little China
October 24 – Beetlejuice
Tuesdays – the Loma Linda Farmers Market & Artisan Faire is held from 4:00 to 8:00 p.m. at 25541 Barton Road (behind City Hall). This event features fresh produce, vegan food, music, local vendors, and artisans.
Wednesdays – ARMC Farmers Market takes place from 8 a.m. – 1 p.m. in front of Arrowhead Regional Medical Center hospital, 400 N. Pepper Ave., Colton.
Wednesdays – the Rialto Certified Farmers Market is held from 10 a.m. – 2 p.m. at 150 S. Palm Ave. SNAP/EBT accepted. For more information call City Clerk's Office at (909) 820-2519.
Saturdays – We Are the Change presents SB Food Fest from 6:00 to 11:00 p.m. at Court Street Square, 349 N. E Street, San Bernardino. This family and kid friendly weekly event features a variety of food and merchandise vendors plus a Kids Zone and entertainment. For vendor, volunteer, entertainer, and/or sponsorship information visit sbfoodfest.com or call Luis Ojeda at (562) 572-9676.
Save the Date:
Friday, October 4 – the Humane Society of San Bernardino Valley presents A Blessing of the Animals in celebration of St. Francis of Assisi Day starting at 5:30 p.m. A brief service is followed by individual blessings of the animals. The service features prayer, readings, and music. Participants may bring their family and leash-trained or kenneled, non-aggressive pet to the service led by pastor Woody Hall. Blessings will also be given for families whose pets have passed away. The service will be held in the Joyce Martin Education Center at the Humane society, 374 W. Orange Show Road. For information call (909) 386-1400 ext. 224.
Friday, October 4 – VA Loma Linda Health Care System presents a Job & Resource Fair from 9:00 a.m. to 1:00 p.m. at the Army National Guard & US Army Reserve Center, 14941 Riverside Drive, March Air Force Base. This event is open to everyone. Information will be available for applying for Federal, State and County Jobs. Attendees are asked to bring multiple copies of resumes to hand out and wear professional attire to meet hiring managers. For information and questions call (909) 825-7084.
Saturday, October 5 – the San Bernardino Area Chamber Of Commerce and the City of San Bernardino present the 7th Annual Rendezvous from 9:00 a.m. to 9:00 p.m. in the downtown area. All custom cars, motorcycles of any year are welcomed. This event features Open Header contest, Creative Kids Games, People's Choice Awards, Poker Run, "Best Of Everything Band", Cruising Good Ol' Downtown, Food and Merchandise Vendors, and CARtoberfest Beer Garden. Registration is available on the day of the event. For registration form and payment call (909) 885-7515 or visit rendezvoustoroute66.com or sba.chamber@verizon.net
Saturday, October 5 – Redlands Oktoberfest and Optimist Redlands present the 9th Annual Oktoberfest 2019 from 12:00 (noon) to 7:00 p.m. at Sylvan Park, 601 North University Street. This family and kid friendly event features many popular local craft beers. A play area with activities and bounce house for kids plus contests for adults for best costume, yodeling, Stein holding and hammerschlagen. A live German band will perform polkas, food and merchandise vendors will be available. Youth under 20 have free admission. I.D. Is necessary for the purchase of beer. Attendees may bring blankets and lawn chairs, no outside food or drink is allowed. For ticket information visit redlandsoktoberfest.com.
Saturday, October 5 – California State University, San Bernardino (CSUSB) presents Ability Sports & Education Festival from 8:30 a.m. to 3:00 p.m. at the campus, 5500 University Parkway. This free all day event provides opportunities for people of any age with any disability to try more than 25 different sports and activities, connect with local clubs, leagues and programs in the community plus experience new and emerging assistive technology. Coaches and demonstrators are elite level internationally recognized athletes with a disability including current and former US Paralympic team members. For information visit https://www.csusb.edu/ability-sports or contact sports@csusb.edu or call (909) 537-5352.
Saturday, October 5 – the Arts Connection, the Arts Council Of San Bernardino County presents Creative People's Conference from 9:00 a.m. to 4:00 p.m. at San Bernardino Valley College, 701 S. Mt. Vernon Ave. This event allows participants to enjoy a day of artful experiences and generative dialogue with artists, educators, and organizers. To register online visit http://artconnectionnetwork.org/events/Conference-registration.
Friday, Saturday, & Sunday, October 4, 5, & 6 – Crafton Hills College Theatre Program presents Musical Showcase directed by Andrew Gilchrist at the Finkelstein Performing Arts Center, 11711 Sand Canyon Road, Yucaipa. This Showcase features Broadway classics. Performance times are: Friday, October 4 – 4:00 p.m.; Saturday, October 5 – 8:00 p.m.; and Sunday, October 6 – 2:00 p.m. Free parking available in Lots B, C, and E.
Sunday, October 6 – the Stater Bros. Charities & Inland Women Fighting Cancer present Believe Walk in downtown Redlands. Registration opens at 6:30 a.m. with Walk starting at 8:00 a.m. at Pathway Church, 611 E. Cypress Ave. This event benefits local cancer-fighting organizations In this region. To register on line visit believeinlandempire.com.
Monday, October 7 – the Redlands Police Officers Foundation presents its 23rd Annual Golf Tournament starting at 8:00 a.m. at the Morongo Golf Club at Tukwet Canyon. Proceeds from this event go to local youth sports, high school sports and scholarships, and the Boys and Girls Club of Redlands. Entry fees include 18 holes of golf, cart, Hole-in-One opportunities, putting contest, long drive contest, closest to the pin challenge, and awards party with dinner. To register call Mike Merrimack (909) 557-6605 or visit mmerriment@redlandspof.org
Thursday, October 10 – the Inland Empire Hispanic Leadership Council presents its 12th Annual Dinner & Awards Gala at 6:00 p.m. at the Crestmore Manor, 4600 Crestmore Rd., Jurupa Valley. Keynote Speaker is State Superintendent of Public Instruction Tony Thurmond. For information and sponsorships call (951) 235-5502 or visit info@iehlc.org. RSVP on Eventbrite.
October 11 to 13 – the San Manuel Band of Mission Indians will hold its 24th Annual San Manuel Pow Wow from 5:00 p.m. October 11 to 7:00 p.m. October 13 at California State University, San Bernardino, 5500 University Parkway. This free event celebrates Native culture through music, dance, and food. Participants will compete for $250,000 in prizes for dancing, drumming, and singing. For day by day schedule information call (909) 864-8933 (909) 425-3450 or email powwowsanmanuel@gmail.com or visit website www.sanmanuel-non.gov/Tribal-Government/Tribal-Overview.
Saturday, October 12 – the Rialto Unified School District will its 11th Annual Parent Summit from 9:00 a.m. to 2:00 p.m. at Rialto High School, 595 S. Eucalyptus Ave. Featured in this parent involvement and support celebration are a Parade Of Schools, informational school and college booths, food vendors, entertainment, and raffles. For information call Mr. Arnie Ayala (909) 879-6000 ext.2201.
Saturday, October 12 – the Rialto Fire Department will hold an Open House from 9:00 a.m. to 1:00 p.m. at Station 201, 131 S. Willow Ave. This family event provides the community the opportunity to meet the local fire department, win raffle prizes, receive CPR training, and receive giveaways.
Saturday, October 12 – the Humane Society of San Bernardino presents its Annual Casino Night and Dog House Auction "Howler-ween" Party from 4:30 to 9:30 p.m. at 374 West Orange Show Road, San Bernardino. This 21-and-over event features gaming, music, dancing, food, and many high end raffle prizes plus one-of-a-kind bird and dog houses during live auction. Costumes are encouraged but not required. There will be a contest for best costume. For information and ticket purchase call (909) 386-1400 or visit www.hssbv.org.
Saturday, October 12 – Omnitrans & Untapped Hip-Hop present the 4th Annual SBTC Sidewalk Chalk Art Contest from 8:30 a.m. to 11:00 a.m. at the San Bernardino Transit Center. Cash prizes will award adult (14+) category. Those 13 and under will receive a free movie ticket for participating. The theme is "Unity in the Community." Chalk artist check-in starts at 8:30 a.m. with contest from 9:00 to 11:00 a.m. Winners will be announced after a brief judging period. For official rules and to register visit https://omnitrans.wufoo.com/forms/4th-Annual-sbtc-sidewalk-chalk-art-contest/
To submit an event or information for Gloria's Corner please email: gloharrison@me.com. Deadline is 12 p.m. each Friday.