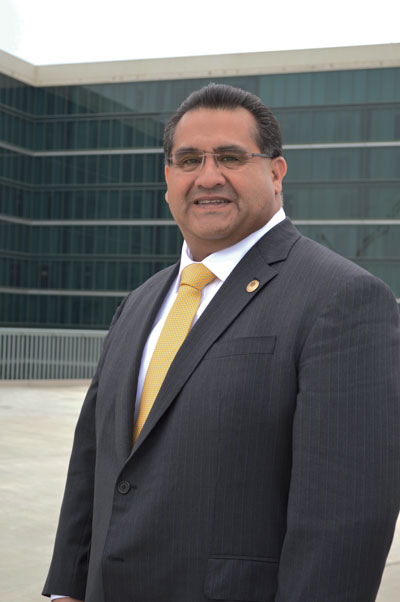 Back-to-school Op-Ed by Assemblymember James C. Ramos
This month, students across the Inland Empire will head back to the classroom to start the school year. It can be a hectic time for young people and their families to be meeting new teachers, attending new schools, and often adjusting to a new routine.

The new school year brings about exciting opportunities and challenges. It's a chance to try out for a school's sports team, or learn a new instrument, or make new friends. Most importantly, it's a new year to work on being better than you were the year before and grow as a young person.
For some students, returning to school brings about more than just general anxiety and nervousness. Some young people find themselves victims of bullies; teased for reasons outside of their control. Some are suffering in silence and afraid to speak up. For teachers and fellow classmates, it can be hard to know what each and every student is going through. This is where we, as a community of responsible adults, can make an impact. It is my hope, that in striving to be better, we instill the character in our young people that offers a helping hand to those who need it and doesn't pass judgment.
In my commitment to supporting our future generation, I've authored two bills focusing on anti-bullying and suicide prevention. The first bill I introduced in the Assembly, AB 34, directs every educational district to create a "Bullying and Harassment Prevention Handbook" to be easily accessed and posted on school websites. This will be a resource for students, teachers and parents to prevent bullying before it starts, and help those who fall victim to bullying.
I've also authored AB 1767 to create an inclusive suicide prevention program that is age appropriate for each grade level. Prior to this, suicide prevention programs only covered grade 7 through 12. Last year in Rancho Cucamonga, we suffered the loss of four young people who died by suicide in the first two weeks of the new school year. My heart goes out to each of these young people, among them a 10-year-old boy. By teaching young people early about procedures for suicide prevention and intervention, we can possibly reach those who are suffering before it's too late.
I want all students to have a fair shot at getting a quality education. It's why I've taken the initiative to host my first inaugural Back to School Block Party this month on August 10 in San Bernardino. We gave out backpacks with school supplies, conducted health screenings for families, provided free haircuts, hosted entertainment, and had members of the San Bernardino Police and Fire Departments present. The event was a success and I'm hoping it will be replicated in other communities in the 40th district that need it most.
Thank you and let's have a great school year!