Curtis Elementary hosts first student Farmers Market
2 min read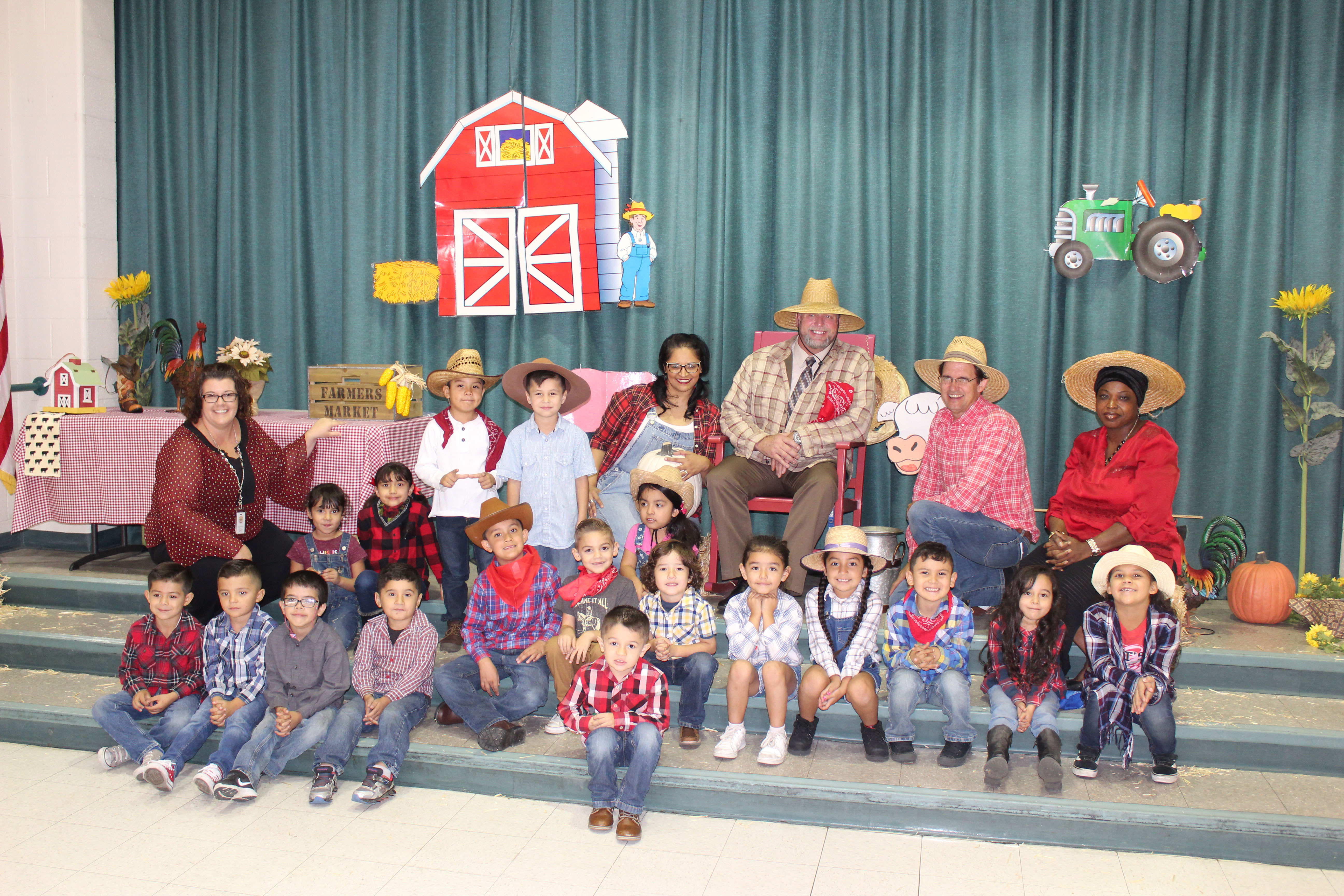 Fresh fruits and vegetables are nothing new to Rialto Unified School District students as it has been a staple on their menu for at least the last decade.  RUSD partnered with a local farmer 10 years ago for a Farm to School initiative.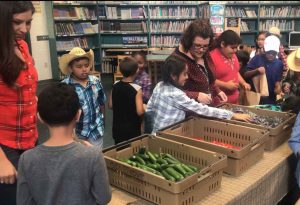 Farmer Bob, as he is familiarly known, owns and operates Old Grove Oranges, an 87-acre farm in San Timoteo Canyon, and provides the district with over 40 different fruits and vegetables throughout the academic year, exposing students to much more than your typical apples and oranges, but to passion fruit, dragon fruit, and stone fruit.
Students dressed up as farmers on Thursday, Oct. 12 and had the opportunity to meet Farmer Bob, finally putting a face to the famous name. The event marked the first student Farmers Market.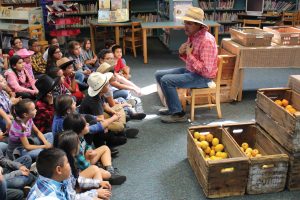 Farmer Bob explained the "superpowers" of certain types of fruits and vegetables, shared what life is like on the farm, and invited students to "shop" for three items from a selection of grape tomatoes, kale, oranges and cucumbers.
"Today students were given the opportunity to be in direct contact with who is behind the food," said Curtis Principal Dr. Rollins.
During recess on Tuesdays Wednesdays and Thursdays Curtis students are given fresh fruit such as toad skin melon.
"Students are offered a variety of fruits and vegetables which increases their exposure," said RUSD Nutrition Services Supervisor Kristina Kraushaar. "Kids are becoming excited about going to lunch and there is a lot of buzz about the cafeteria."
During the market students also learned the significance of eating locally grown produce and the community impact.
"These days farms are disappearing, but if schools partner with us as Rialto has, we can make farms sustainable," said Farmer Bob. "The district provides 25,000 meals a day, and I deliver over 300 cases a week in whole fresh fruit."
---
Join our newsletter for weekly wrap-ups of our community coverage, exclusive advertising opportunities and local business specials!