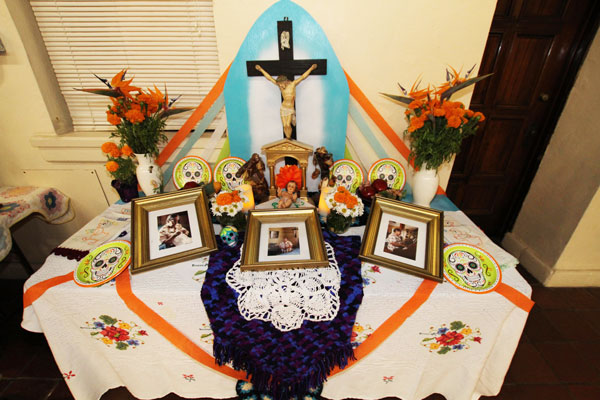 The Garcia Center for the Arts and several members of the community celebrated a traditional Mexican holiday "Dia de los Muertos" (Day of the Dead) on Thursday, Nov. 2. The tradition dates as far back as the 16th century, during the Aztec era. According to Wikipedia, the celebration took place during the beginning of summer but was later associated with October 31st, November 1st. and 2nd; to coincide with the Western Christianity's All Saints' Eve, All Saint's Day, and All Souls' Day, a three-day event.
Many of the traditions practiced today include "ofrendas" or offerings. The offerings would include food, beverages (water), flowers, and any of the favorite things the deceased enjoyed while still alive. The offerings would be displayed on a table making an altar. Along with the offerings, "recuerdos" or items of remembrances that belonged to the deceased, would be displayed.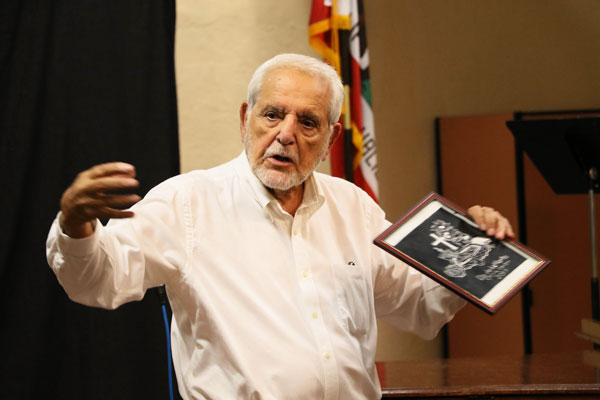 These offerings and remembrances are used to capture the attention of the deceased spirit. Although some pray to the dead, others speak to them as if they are still alive during the festivities. The celebrations can vary in size, style, and tradition. Some celebrants may set up a small altar, where family members and friends gather to remember the deceased by recalling memories, telling stories, looking at photographs, and honoring their past.
Others may turn to a more traditional ritualistic celebration. It is not unusual to see a family gathering at a cemetery, and sitting around the gravesite of a loved one lighting candles, displaying ornaments, having a meal as if gathering in their own living room.
Larger community celebrations will include traditional Folklorico dancing, music, and a Catholic Priest to provide a blessing for the event. Face painting was introduced into the tradition along with the use of various colorful decorations like skeletons, painted skulls, and lots of food for everyone to enjoy.
At the Garcia Center for the Arts, the old sanctuary was filled with celebrants mostly from the local community. Kristina Rueda honored her mother Amelia Carlos Rueda. Kristina told many stories about her mother and showed photographs and some of her mother's keepsakes.
Former San Bernardino Mayor Dr. Judith Valles honored her mother, Jovita Lopez de Valles, during the celebration. Dr. Ernest Garcia, who the center for the arts was named after, addressed the audience and invited everyone to enjoy some traditional Mexican hot chocolate and a slice of "Pan de Muerto" (a traditional Mexican bread made for the occasion).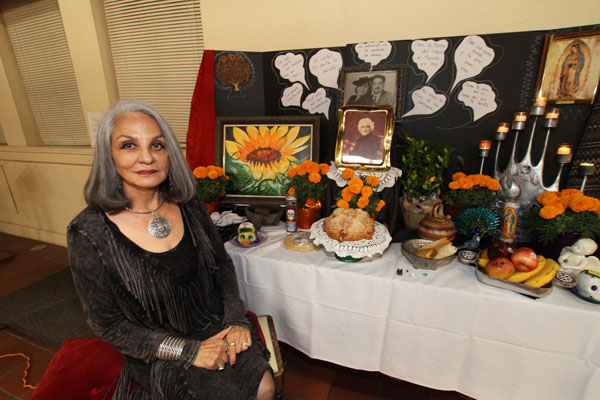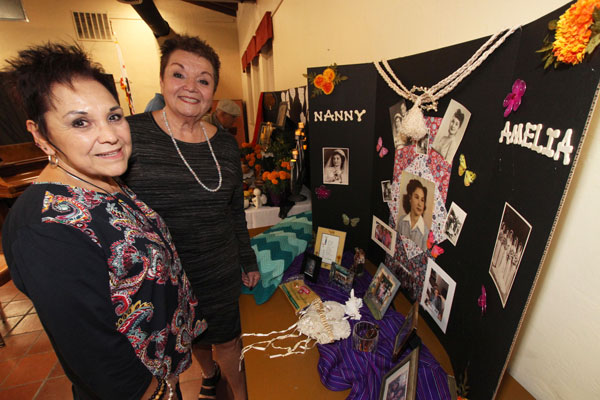 ---
Join our newsletter for weekly wrap-ups of our community coverage, exclusive advertising opportunities and local business specials!