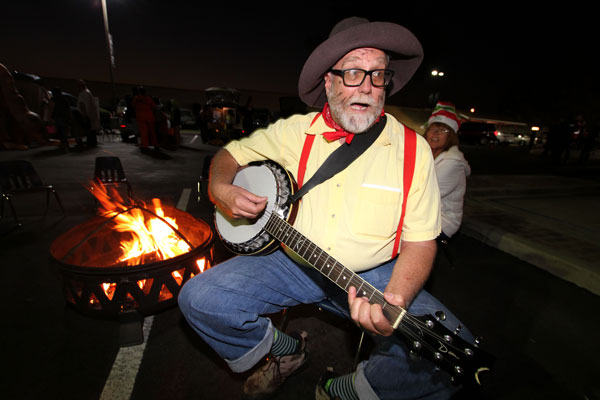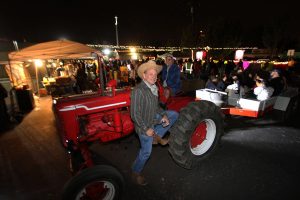 Driving around the various neighborhoods in the San Bernardino area, many streets seemed to have fewer "Trick-or-Treaters" going door-to-door. A couple of Facebook posts sent out notifications that they had lots of candy, but very few takers in their area.
Neighborhoods around the Arrowhead Country Club did have plenty of children, and many of them escorted by parents. Several of the streets were jammed with cars double-parked with parents either waiting for their kids or following closely behind them.
The most popular attended venues seemed to be the neighborhood churches that provided a safe and fun environment for "Trick-or-Treaters". It seemed that a larger number of the non-church members attended these church events, which offered special treats, entertainment, shows, music, games, and food.
Calvary Chapel of San Bernardino (the Red Barn on Baseline near Del Rosa) for the past several years has provided a "Harvest Fair" for the community. Within the past few years, the church changed the event to a "Trunk-or-Treat" biblical theme, which proved to be successful evidenced by the number of non-churchgoers appeared to increase.
Participants decorated trunks of their cars with scenes from the bible, dressed in a coordinating costume, and role-played a short skit while telling a story from the bible. After the short biblical presentation, children were awarded generous amounts of treats!
All guests were provided free hotdogs, chili, lemonade, cotton candy, and freshly made popcorn. Many members of the church participated in a chili cook-off, which helped provide food for the event. A special storytelling time and music provided by Children's Pastor John Deming.
The Community Bible Church on 40th Street in the north end of San Bernardino also held a large Community Harvest Festival. The Community Bible Church provided several game, food, and photo booths, several jumpers for the kids, and an old-fashioned hayride on a trailer pulled by a tractor operated by Brian Davison, one of the church members.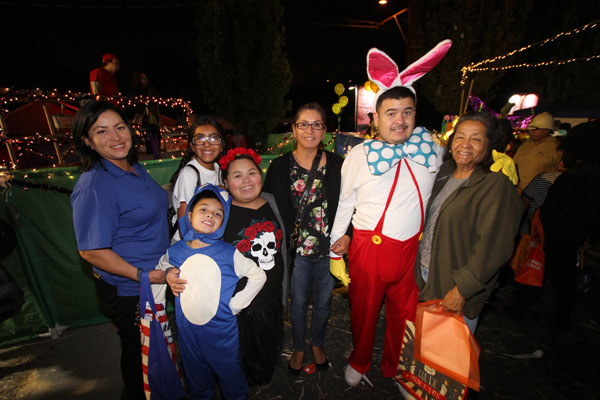 ---
Join our newsletter for weekly wrap-ups of our community coverage, exclusive advertising opportunities and local business specials!