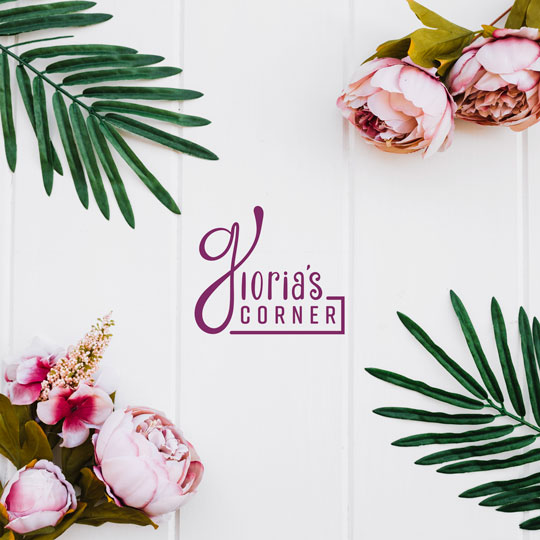 Film Festival:
Thursdays, February 21, & 28 – the San Bernardino Valley College's Arts, Lectures & Diversity Committee and the Black Faculty & Staff Association present The Black Film Festival in celebration of Black History Month. Films in the Festival include: Black K Klansman, February 21st; and Black Panther, February 28th. Film showing starts at 6:00 p.m. in the Library Viewing Room. Valley College is located at 701 S. Mt. Vernon Ave., San Bernardino. Admission and parking are free.
Theatre:
Saturday, February 23 – March 24. – Community Playhouse and Rialto Network present the Broadway production of Disney's Beauty and the Beast at the Sandra R. Courtney Community Playhouse, 150 E. San Bernardino Ave., Rialto. This production stars Winston Peacock as the Beast and Emily Paige as Belle. It's directed by Cameron Harris with music direction by Roxanne Cordona Lua and choreography by Jeff Hemmerling. Show times are Fridays and Saturdays at 8:00 p.m. and Sunday matinees at 2:00 p.m. Tickets are $18 for adults and $15 for children, students and seniors. For tickets call (909) 873-8514 or online rialtocommunityplayers.com.
Exhibits, Workshops, Classes:
Thursdays, February 21 & 28 – San Bernardino Sings Folksongs at 1:00 p.m. at the Garcia Center for the Arts, 536 W. 11th Street. This group meets weekly to learn and sing. New singers are always welcome. This group has performed at several elementary schools and the public library. For information call Joyce Seeger (909) 882-1372.
Sunday, February 23 – the Loma Linda Branch Library, 25581 Barton Rd. presents Ask your Master Gardener from noon to 1:00 p.m. This free event allows participants to ask plant questions from what to plant and when to plant to diseases and remedies. The workshop is led by a UCCE San Bernardino County Master Gardener.
Saturday February 23 – Rialto Network presents Free Camera Workshop and Introduction to Public Access Television at 150 South Palm Ave., Rialto. This session is open to Rialto residents and non-residents. Session 3 (Feb. 23) is from 2:00 to 5:00 p.m. To RSVP for a session contact RialtoNetwork@rialtoca.gov.
Now to March 3 – the Southern California Black Chamber of Commerce Inland's Cities East presents Images of Black Culture, Life & History, a Fine Art Exhibition featuring the works of 21 Southern California African American artists. Hosted by the San Bernardino County Museum, the exhibit is curated by artist Charles Bibbs. Also featured is Footsteps to You: Chattel Slavery from the Gore Collection presented by Hardy Brown and the Black Voice. The Museum is located at 2024 Orange Tree Lane, Redlands, exhibit hours are Tuesday – Sunday 9:00 a.m. to 5:00 p.m. (closed Mondays). Fo information call (909) 798-8608.
Now to March 9 – Chaffey College, 5885 Haven Ave., Rancho Cucamonga presents "Faster, Faster! The Art Of Motorcycle Culture" in the Wignall Museum Of Contemporary Art from 10:00 a.m. to 4:00 p.m. Monday through Thursday. This exhibit of 40 works of art pays homage to the gleaming chrome, smooth leather and thundering engines of the motorcycle. An artist reception is slated for March 5th from 4:00 to 6:00 p.m. For information visit http://.chaffey.edu/wignall.
Now – March 31 -The Lincoln presents "Reflections of the Face of Lincoln" at the Lincoln Memorial Shrine, 125 W. Vine Street, Redlands, from 1:00 to 5:00 p.m. Tuesday – Sunday (closed most major holidays). This exhibit, created by Garner Holt Productions, Inc., is housed in the Shrine's west wing. The show is for all ages, it's a combination of theme park and real history. Tickets are $5 per person for an 11-minute performance. For information and to make arrangements for groups call (909) 798-7636 or (909) 798-7632 or visit lincolnshrine.org.
Now to March 31 – The Riverside Art Museum (RAM) presents Ed Fuentes: Homeboy Fauxism. An Artist Reception and talk on Sunday, February 10 from 4:00 to 7:00 p.m. features Michael Alvarez: Mama's Boys ( and Other Stories). RAM is located at 3425 Mission Inn Avenue. For gallery hours and more information call (951) 684-7111 or visit www.RiversideAtMuseum.org.
Now to April 28 – UCR ARTS: California Museum Of Photography and the Riverside Art Museum present "In the Sunshine of Neglect: Defining Photographs and Radical Experiments in Inland Southern California, 1950 to the Present". This exhibit runs simultaneously at the two museums which are three blocks apart. The Riverside Art Museum is located at 3424 Mission Inn Ave. The show presents the Inland region on the eastern edge of Los Angeles as an experimental tabula rasa playground for photographers where nothing was at stake, so everything was possible. The exhibit includes 194 works by 54 photographers. For museum hours and further information and for purchase of complete catalogue call (951) 684-7111 or visit www.riversideartmuseum.org.
Save the Date:
Thursday, February 21 – PoetrIE presents Sin Filtro: workshops, readings & conversations featuring Liz Gonzalez and Shonda Buchanan from 6:00 to 9:00 p.m. at the Garcia Center for the Arts, 536 W. 11th Street, San Bernardino. This free event features a workshop at 6:00 led by poet and professor Liz Gonzalez followed by reading by writers Shonda Buchanan and Gonzalez. Participants will have the opportunity to share work and ask questions. There will also be a book signing for those that purchase books that night. Light refreshments will be provided.
Friday, February 22 – the City of Redlands presents Movie Night: "Rise Of the Guardians" from 5:30 to 8:30 p.m. at the Redlands Community Center, 111 W. Lugonia. This event to celebrate Valentine's Day will have free popcorn, candy and soda, and music and video games following the movie. To pre-register and information call (909) 798-7572 or visit www.cityofredlands.org/recreation.
Saturday, February 23 – the Little Gallery Of San Bernardino in cooperation with Arts Connection and other partners present San Bernardino Arts & Sounds from 4:00 to 10:00 p.m. at the Downtown Breezeway, in the 400 block between 4th and Court Streets. This free event provides a platform for local artists, poets, and musicians to showcase their talent. Opening reception at 4:00 p.m. at the Little Gallery, 459 4th Street and Spoken Word and Music from 6:00 to 9:00 p.m. at the Building Next Door, 424 W. Court Street. For information email breezewaysb@gmail.com.
Saturday, February 23 – the County Of San Bernardino Regional Parks will hold a competitive fishing derby at Yucaipa Regional Park, 33900 Oak Glen Rd. Prizes include $500 for first place, $300 for second place, and $200 for third place. Additional prizes will be awarded. The derby begins promptly at 7:00 a.m. and conclude at 1:00 p.m. park gates open at 6:00 a.m. Participants must have a valid California State fishing license. Derby entry is $20 per person, plus $10 vehicle entry into the park. For more information, call (909) 387-2757.
Saturday, February 23 – A Black History Parade & Expo "City Pride" will be held from 10:00 a.m. to 4:00 p.m. at the Home Depot 16005 Sierra Lakes Pkwy, Fontana. This free event features a Parade, live entertainment, Battle of the Bands Competition, merchandise and food vendors and contests. For information for parade participation, vendors, entertainment call (909) 333-9950 or visit www.blackawarenessparade.webs.com.
Saturday & Sunday, February 23 & 24 – the Riverside Dickens Festival will be held at Riverside Civic Center / City Hall Plaza, 3585 Main Street. The Street festival is free and features characters dressed and speaking as in Victorian times, a promenade filled with artisans, crafters, food vendors with authentic foods such as Welsh cakes, scones and clotted cream. There are some paid events such as Casino Night on February 16th, Fezziwig's Grand Victorian Ball at the Fox and The Royal Victoria Tea Room & Music Hall. For tickets visit dickensfest.com.
Tuesday, February 26 – Making Hope Happen Foundation and Marilyn Karnig present The Big Reveal: a Celebration and look at the future of the Infant Toddler Success Program at 4:30 p.m. at Norton Elementary School Library, 747 N. Mt. View Ave, San Bernardino. This program started by the late Dr. Al Karnig focuses on activities during the first three years of life of a child when 80% of the brain develops. The main purpose of the program is to establish a solid foundation for literacy, numeracy, and non-cognitive skills for success in school and adulthood. The public is invited to learn what the program is doing to end achievement gaps. To RSVP call (909) 381-1294 or visit www.InfantToddlerSuccess.org.
Saturday, March 2 – the Colton Joint Unified School District presents the 2nd Annual Reading Con from 10:00 a.m. To 3:00 p.m. at Baca Middle School, 1640 S. Lilac Ave., Bloomington. This free family friendly event, celebrating the 115th Birthday of Dr. Seuss, features book giveaways, food trucks, crafts, and a homemade costume contest plus a meet and greet with award winning authors and artists.
Favorite Quote:
"There is no negro problem. The problem is whether the American people have loyalty enough, honor enough, patriotism enough, to live up to their own constitution…"
Frederick Douglass, American social reformer, abolitionist, orator, writer, and statesman.
To submit an event or information for Gloria's Corner please email: gloscalendar@gmail.com. Deadline is 12 p.m. each Friday.