Fifty years later, IECN continues to be 'Una ventana para la comunidad'
2 min read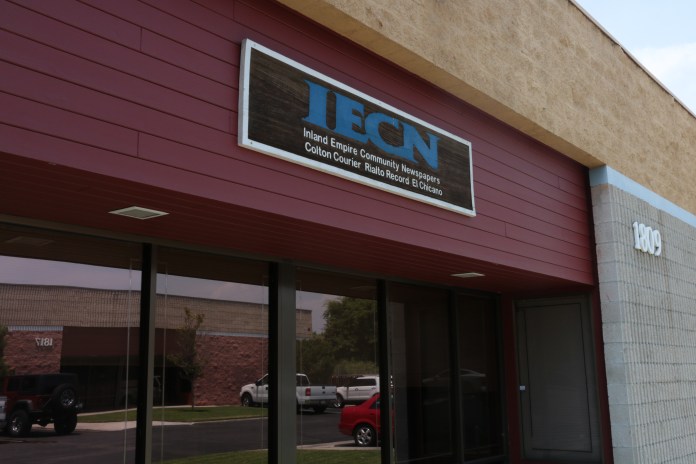 It was fifty years ago that our newspaper was birthed through the vision of providing underserved and underrepresented communities local news that related best to them.
The Civil Rights Movement was at its climax in 1968. People of color all over the U.S. were fighting for inclusion in education and the workforce.
In San Bernardino, where public schools and places were segregated well into the 1970s, a push for social change was demanded and took place through the leadership of stalwarts like Frances Grice and Graciano Gomez.
And in the thick of that fight for social justice were the reporters of a small ethnic media publication that prided itself on providing a voice for the voiceless. Teachers, activists, and other professionals volunteered their time as editors, photographers, and reporters to bring to life the experiences of Chicanos.
The El Chicano Weekly, founded by sisters Gloria Macias Harrison and Marta Macias, helped bring the news of huelgas, political victories, and community accomplishments to hundreds across the region.
It was truly "Una ventana para la comunidad"–a window open for the community to share its most precious and trying moments.
So fifty years gone, where do we stand? Where do we go from here?
In some ways, we're right back where we began. Like in the 1960s, our country's most marginalized residents again face discrimination from the highest echelons of the political order. The rise of digital media and shrinking newsrooms has made it extremely challenging for small news publications to compete with news corporations.
But like in the past, the Inland Empire Community News group, which consists of the El Chicano, Colton Courier, and Rialto Record Weekly publications, has learned to adapt to the challenges of time.
Shrunken newsrooms dwindled the size of our staff. We've dealt with that issue through adopting new professional skills and business practices to better inform our followers. Learning to produce video and audio content, while more tedious than a newsprint story, has only served to strengthen our storytelling.
And we're working on increasing our subscriptions by encouraging more engagement and participation from people on social media. We encourage residents to submit press releases and photos of events they want to promote.
The challenge moving forward will be staying relevant in a corporate-dominated media market. Your stories of perseverance, hardship, determination, success, and pride will continue to stand out from trite traditional narratives.
While we face many challenges, I'm confident that with your help we can spend another fifty years being that "ventana" for the Inland Empire.