Gateway Specific Plan Canceled, Community BBQ Signals Victory for Environmental Justice in the IE
2 min read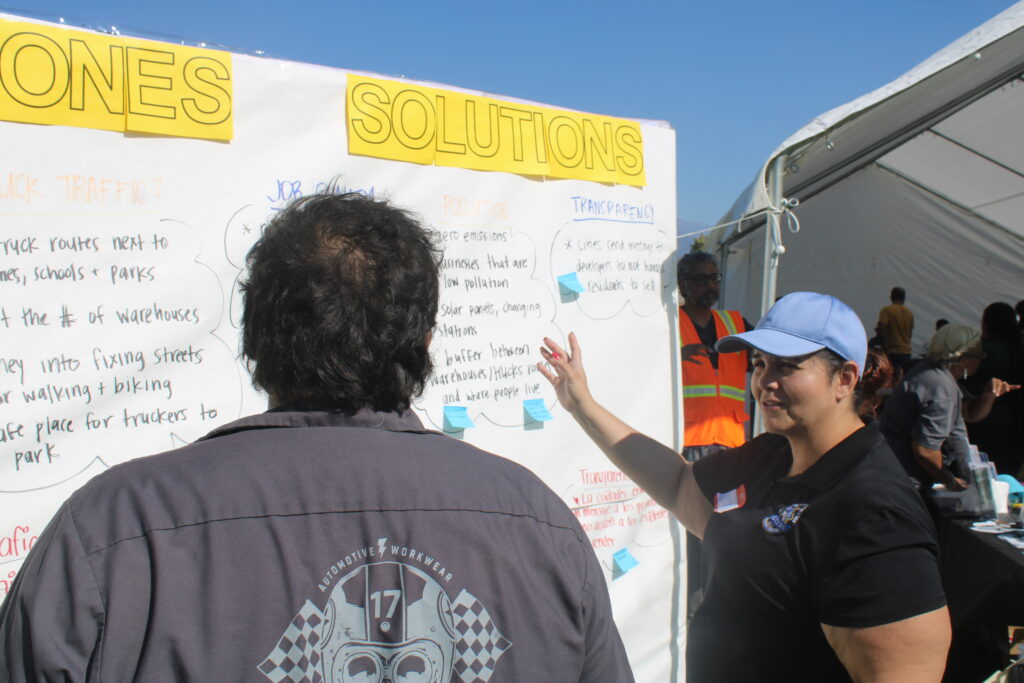 On October 21st, Highland Community Park witnessed a robust congregation of activists, community leaders, and residents uniting against a looming threat of displacement. The "Community BBQ Against Displacement" became a symbol of resilience and a source of vital information on sustainable development and community welfare.
Community organizations such as the San Bernardino Airport Communities Coalition, which advocates for sustainable economic development around the San Bernardino airport, were at the event's forefront. Their main goal is to educate residents about the potential impacts of the Airport Gateway Specific Plan, with concerns particularly over air quality, job availability, and environmental hazards.
Two weeks prior, the Inland Valley Development Agency (IVDA) made an unexpected announcement. Initially, IVDA CEO Michael Burrows ambiguously mentioned the plan is "on pause." However, it was later clarified by the IVDA that the Airport Gateway Specific Plan was canceled entirely.
Martha Romero, Community Labor Organizer with Teamsters Local 1932, emphasized the confusion brought about by the inconsistent messages. "Despite the mixed signals, the community remains solid in its stance," said Romero. She added, reflecting on her direct invite to IVDA members at a public comment session, "Our community needs protection against displacement. We must stand up for our future."
The BBQ event was a vibrant gathering featuring free food, notably a popular taco stand, fun games for children, and informational booths teeming with resources. Activists reiterated the importance of community vigilance.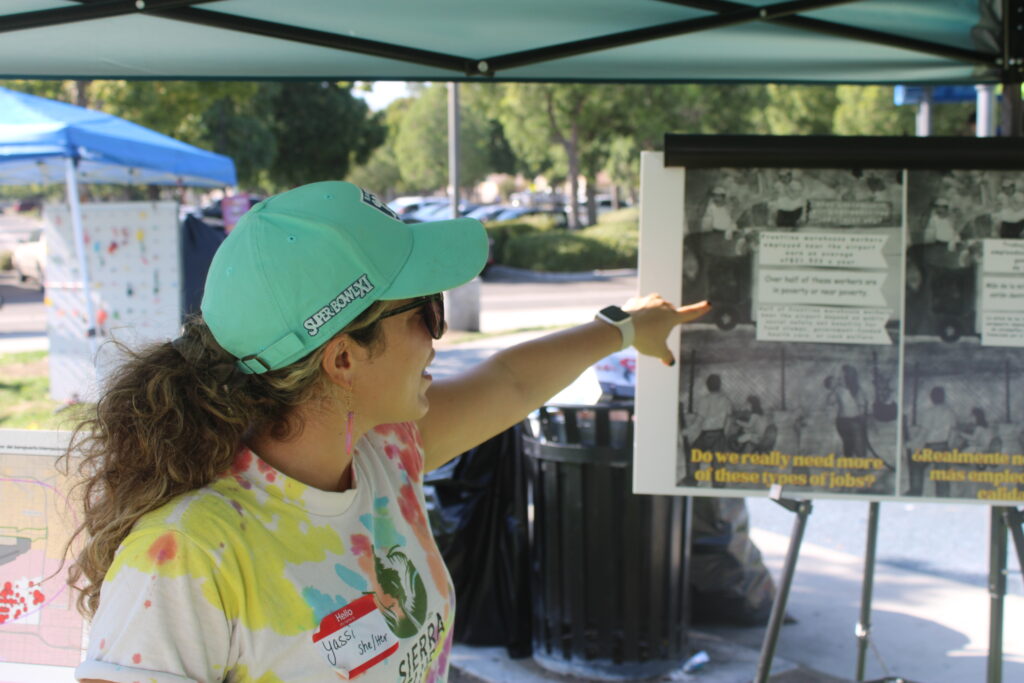 The San Bernardino Airport Authority, which governs the airport's internal jurisdiction, also expressed shock and confusion about the sudden events. Yassi Kavezade, field manager for Sierra Club, commented, "Communities are often at the receiving end of ambiguous decisions, leading to widespread uncertainty."
Brenda Soto of the People's Collective of Environmental Justice (PC4EJ) spotlighted the original plan's glaring gaps. "We need more than warehouses. We're talking about protecting our schools from industrial hazards, guaranteeing better wages, ensuring health benefits, supporting small businesses, expanding hospitals and retail stores, offering affordable housing, and establishing specific truck routes to reduce pollution," Soto detailed.
IVDA's latest statement did recognize community apprehensions concerning the project's potential housing and environmental consequences. Numerous attendees at the BBQ echoed a sentiment that, while they appreciated the cancelation, it's crucial for plans to be transparent and to incorporate community feedback from the very beginning.
With the day ending on a high note, Romero rallied the crowd, "Your persistence and hard work helped halt this project. Applaud yourselves."
The event served as both a celebration and a reminder: attendees were urged to stay informed, active, and ever-ready to counter any unsuitable plans that might appear on the horizon.