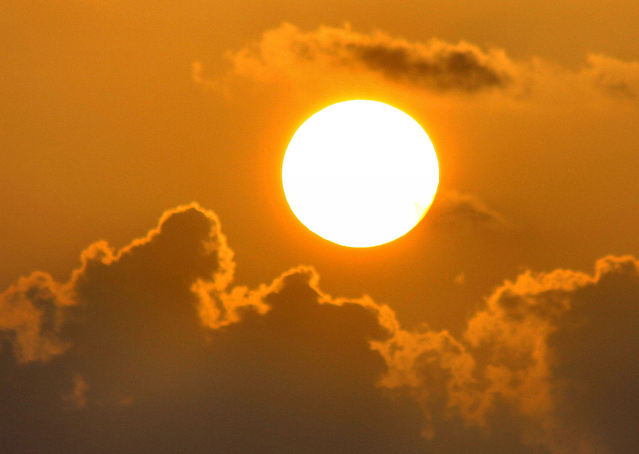 At the beginning of every school year, we are full of so many different emotions. Excitement for the opportunity to spend time with such amazing students and pride that we're entrusted to develop these young minds to think critically about making our communities better. But we're also dealing with anxiety of the unknown issues that are sure to come up and derail our plans and of course worry for the new hazards that our students will have to face.
The scorching heat together with diesel emissions have created a toxic air environment outside our playgrounds. In the last 60 straight days, the Inland Valley's air has exceeded state and federal ozone standards, as several new warehouses were constructed near schools and neighborhoods and countless others were approved. While warehouses themselves don't contribute dangerous emissions to our air, the trucks that travel to and from them do.
More warehouses mean more traffic congestion and that means more air and noise pollution near our homes and schools. But the harmful effects aren't just temporary. Scientists associated with the American Lung Association have proven that long term effects of extra air pollution will bring to an overburdened region that puts put our students at greater risk for asthma and asthma and chronic obstructive pulmonary disease.
The San Bernardino County Board of Supervisors are attempting to rezone land to push through the Slover Distribution Center in Bloomington–a project that will stand about 70 feet away from a residential community. Will our leaders do the right thing and protect our quality of living or will they wooed by the unproven promise of more jobs and better infrastructure?
It's time for us to raise our voices and tell these decision makers at all levels of government that we won't sit quietly while they destroy our communities. And we have a chance to make our voices right now.
Speaking up against decisions like these have brought progress and promise. The South Coast Air Quality management District (AQMD) – the air regulating body for San Bernardino, Riverside, Orange, and Los Angeles counties–is drafting rules on how to address the air pollution caused by indirect sources warehouses attract. Diesel trucks could soon turn into electric trucks and electric infrastructure that could provide great jobs and long lasting opportunities. The AQMD is currently wanting to hear from a diverse group of Californians on how they can best fight air pollution. But they've only mostly heard from warehouse developers who are fighting on behalf of their bottom line.
A generation of young people afflicted with asthma and cancer is not what was envisioned by the AQMD when it was first created. It's time for Southern California's leaders to step up and protect the health and well-being of families living in the communities they serve.
Our message to the South Coast AQMD is simple: Do the right thing. If not for our generation, at least for the next. The lives of our students are literally in your hands. Craft strong rules that will clean up our air and protect our future.
Op-Ed submitted by: • Laura Ramirez Special Education Alta Loma Unified School District • Ruby Ramirez Guest Teacher San Bernardino City Unified School District • Laura Goodloe Special Education Rialto Unified School District • Jess Sanchez 5th Grade Moreno Valley Unified School District