LifeHouse theater presents "A Christmas Song in my Heart"
2 min read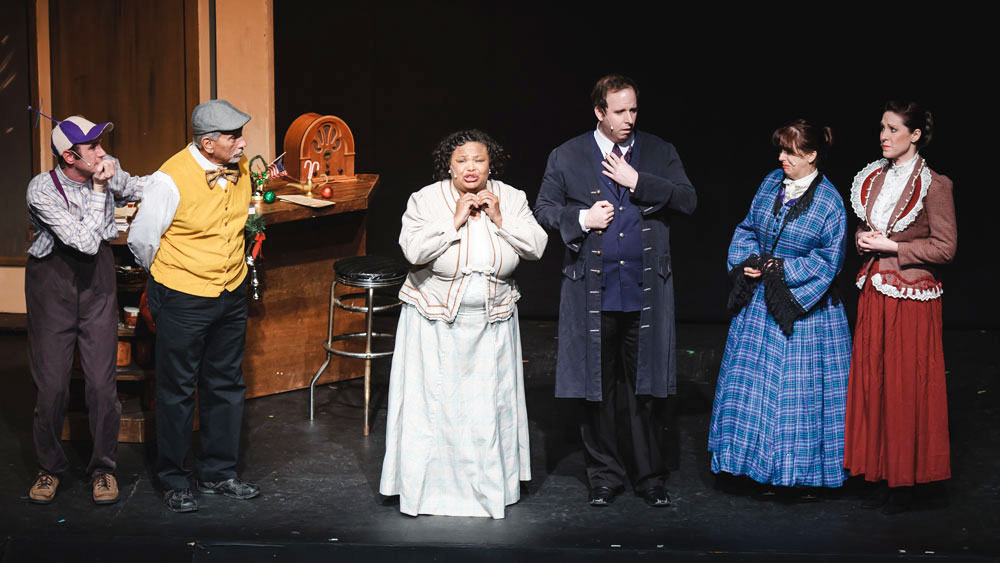 A Christmas tradition continues at LifeHouse Theater as the audience favorite "A Christmas Song in My Heart" returns for its fourth year with more new surprises and a new Christmas carol to relate to audiences.  The production is part of the Sunday Night Special series.
The stories behind some of the greatest Christmas carols are revealed through the lovably eccentric Mr. Hymnody. A broken promise of marriage, an organ damaged by mice, the death of an American president, a drinking song, a famous Christmas poem, and a man's devout patriotism have all led to the creation of beloved carols sung to this day.  Audiences will enjoy the stories behind these classics and leave with a Christmas song in their heart.  And this year continues the pattern of new tales of carols being added to the production, ensuring a fun experience for all with new surprises.  Audiences are encouraged to join in singing these cherished carols with the cast after each tale is told.
"A Christmas Song In My Heart" will be presented for two nights only, Sunday, December 9 and 16 at 7:00 PM.  Advance ticket prices are $16 for adults and $9 for children ages 3-11 and can be purchased over the phone with a Visa or MasterCard by calling (909) 335-3037 or online at www.boxoffice.lifehousetheater.com.  Tickets may also be purchased in person at the box office, which is open Fridays from 1:00 PM to 6:00 PM and one hour prior to performance times on the weekends.  Tickets are $2 more the day of the performance. Guests are encouraged to reserve seats early as seats are limited and do sell out.
Current LifeHouse Theater season passholders can purchase adult tickets for $10.
"The reception to each presentation of this production has been overwhelming and we are so pleased to be able to continue to bring it back as an annual tradition," comments LifeHouse president Wayne Scott, who also wrote the production.   "The audience singing along with the carols brings a unique interactive experience and stirs the Christmas spirit.  I look forward to the surprise our guests will have when they see the amazing story behind the new carol."
Directed by Karisa Harriman, "A Christmas Song In My Heart" features a cast of familiar LifeHouse stage veterans including Nick Diliberto, Rich Durant, Sandi Stark, Aaron Yañez, Joseph Sheridan, Philip Folkens, Marie Arevalo, Megan Wheeler, Jordan Crother, Greg Durgin, Maegan Alfaro, Kirk Pagel, Jacob Williams, Jamey Simpson, and J. Wiley,
On select Sunday nights, LifeHouse Theater presents special one-act productions, both plays and musicals, ranging from dramatic to comedic and from inspirational to hilarious.  Each Sunday Night Special will be presented for either one or two night only engagements. LifeHouse Theater will soon be announcing new Sunday Night Specials for 2019.
The theater is located at 1135 N. Church St. in Redlands, next to the Redlands Christian School.  Free parking is available in back of the theater.  More information can be found by visiting the website at www.lifehousetheater.com.
For more information, please call (909) 335-3037.