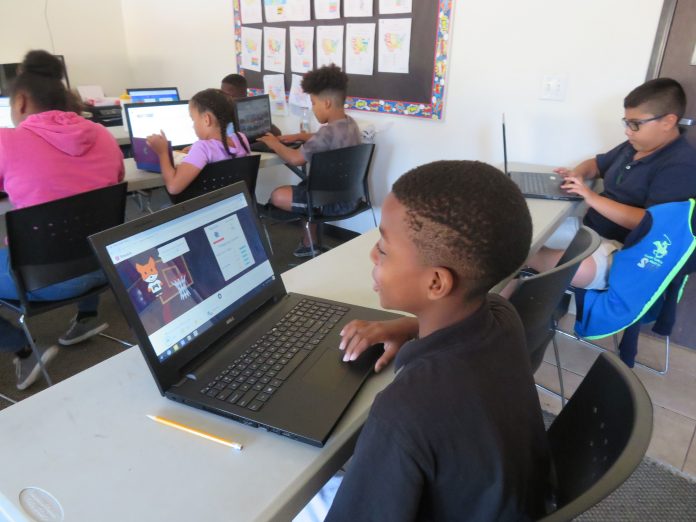 Every public school is charged with teaching the adopted standards, but as a free public charter school, Newman Leadership Academy has the flexibility in how they go about changing lives of their young scholars.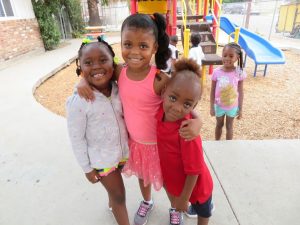 Newman Leadership Academy, located in San Bernardino, is breaking new ground with the use of technology in the classroom.  Intermediate students used technology as a tool for learning Reading, Writing, and Math standards, and almost doubled their test scores.

Mr. Wierzbinski is the fourth, fifth, and sixth grade teacher.  Yes, you read that right, and Newman parents are happy about it.  So why would parents want their children in a multi-grade class, especially in the intermediate grades?   Well, there are several reasons, but the most important reason is that his students are succeeding.
Mr. Wierzbinski joined the Newman staff last year and served as the 5/6 grade teacher.  Principal Susan Dorner stated that she knew she wanted to hire him, even before the interview. "He had glowing recommendations and his first Master's Degree is in Educational Technology."
"All intermediate students' academic abilities vary widely.  Any intermediate teacher will attest to that fact. Intermediate students could be advanced, or above grade level, in some standards and below grade level in others," Dorner stated. "We have found a way for students to be able to grow academically in both their strengths as well as their weaknesses."
Because of the natural varying academic abilities in the intermediate grades, Newman invested heavily in technology.  Every student has a Chromebook and instruction is differentiated through the use of Freckle (formally known as Front Row) technology. In a differentiated classroom, every student has the opportunity to work at their own instructional level in a way that is best for them to learn.   For example, students will all read the same article at their individual reading levels. That is impossible to do with a typical grade level textbook.
Using this technology allows even more differentiation for students.  They get to pick topics that are of interest to them. "Everyone gives more time, energy, and effort to topics they like," Dorner explained. "This is true for adults as well as children. I know this is stating the obvious, but reading levels go up the fastest for the children who read the most."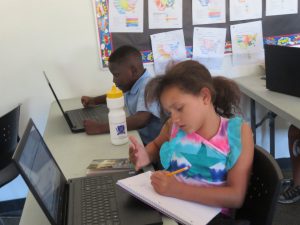 Students also get to choose how to explore a concept, either by watching a video series, reading articles, participating in a group discussion, or working on a research project.  If a student is stuck in math, they can receive instant support from instructional videos and a built-in peer tutoring component. And finally, students get to differentiate how they show what they know and how well they understand the materials.
Dorner shared that another huge reason why Newman students are successful is the small class sizes in each grade level.  "Small class sizes allow teachers to give each child the individual attention they need and deserve. Many of our students have made more than a year's growth in a school year. That is huge and is what is needed for our students who are below grade level on one or more standards."
Dominica Jackson, the parent of a Kindergartner and 5th grade student stated, "Newman is like a private school without the cost. It is meeting both of my girls' needs."
Another key factor in our success is in how we celebrate and accept errors by acknowledging the part of the answer students got right and stating the missing or incorrect part of the answer.  The Newman staff has worked hard to instill a positive culture that nurtures and rewards learners for making attempts. "So many of our students were afraid to give a wrong answer. Some would rather stay quiet and not even attempt to answer a question."
We 'celebrate' errors because it gives the teacher information as to exactly what a student does and doesn't understand.
Mr. Wierzbinski tells his students, "An error means that you are one step closer to success."
Newman Leadership Academy is located on 1314 E. Date Street on the Ecclesia Christian Fellowship property.  Newman is enrolling students TK through 6th grade. Newman offers a full-day kindergarten and a free after-school program.  Come and visit and see what Newman Leadership Academy has to offer. For more information please call (909) 881-1100.
Written by Susan Dorner, Newman Leadership Academy Principal.