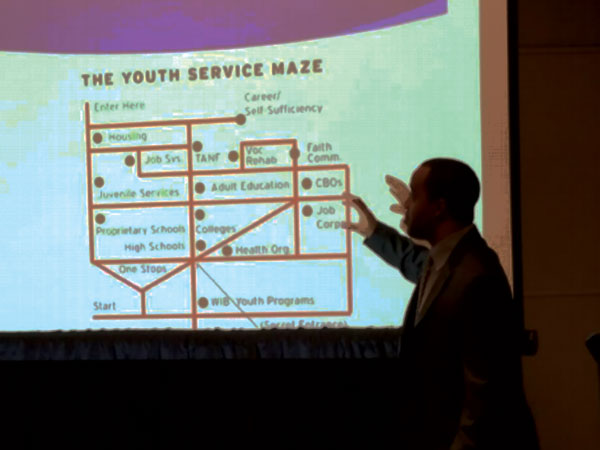 A series of three events last month helped Rialto's e3p3 Bridge to Success Project move forward toward its mission of "building a city that is intraconnected," officials recently announced in a news release.
More than 20 officers Dec. 22 went house-to-house providing youth that participated in Rialto's Summer Bridge to Success program with tablet.
"The tools will build 'bidirectional relationships' among youth, their families, and Rialto Police Officers – long before incidents of possible obstruction of the law occurs. This helps in minimizing implicit biases that exist among minority populations and law enforcement officers," said Luvina Beckley, ceo of M.H.M. & Associates.
The city also hosted additional events at the Ontario Convention Center; The e3p3 Public Private Partnership Meeting and the e3p3 Model Symposium.
The meeting, facilitated by the National Resource Development Council for Local Governments, brought community leaders together to discuss building public, private partnership capable of empowering youth and officers in facilitating bidirectional relationships through partnerships. The meeting covered the e3p3 Model and its strategies used to get the $1.4M grant from BSCC, the release states.
The e3p3 Model Symposium featured presentations from Executive Director of Youth Action Project Joseph Williams, presenting the impact of services to youth. Other presentations included information on factors influencing youth in joining gangs and how to help change their environment, among other topics.
~Source – M.H.M. & Associates Enterprise