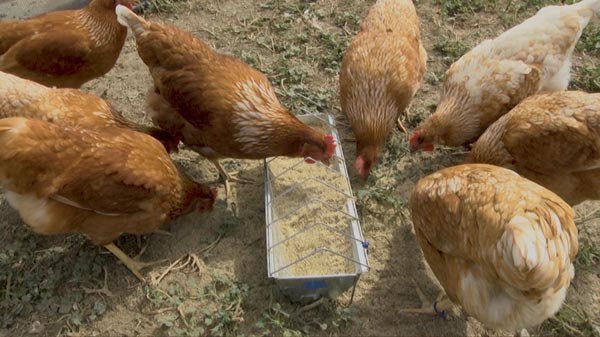 Urban homesteading has gained in popularity as consumers become increasingly enamored with the "natural." But there is also something else that has increased – incidents of Virulent Newcastle Disease (VND). 26 cases were reported from May 24, 2018 – June 26, 2018 among a flock of backyard exhibition chickens; 25 of them are in San Bernardino County, one in Los Angeles County. This is the first case of VND reported since 2003.
Not a food safety concern, VND is a contagious and fatal viral disease affecting the respiratory, nervous and digestive systems of birds and poultry. Many die without showing any clinical signs that include sneezing, coughing, nasal discharge, green water diarrhea, neck twisting, circling, muscle tremors, paralysis and decreased egg production.

It is essential that all poultry owners follow good biosecurity practices to help protect their birds from infectious diseases such as Newcastle. These include simple steps like washing hands and scrubbing boots before and after entering a poultry area; cleaning and disinfecting tires and equipment before moving them off the property; and isolating any birds returning from shows for 30 days before placing them with the rest of the flock.
For backyard flock owners, biosecurity measures are to use dedicated shoes and clothes when caring for them and not to use/wear those clothes/shoes in other areas.
In addition to practicing good biosecurity, all bird owners should report sick birds or unusual bird deaths through California's Sick Bird Hotline at 866-922-BIRD (2473). Additional information on VND and biosecurity for backyard flocks can be found at CDFA's Virulent Newcastle Disease Updateswebpage.
Sick or dead backyard birds can be submitted to CAHFS laboratoriesfor post-mortem examination ($20 plus shipping and handling).  Information on this program can be found at CDFA's CAHFS Laboratory Necropsy Services for California Backyard Poultry Owners webpage.