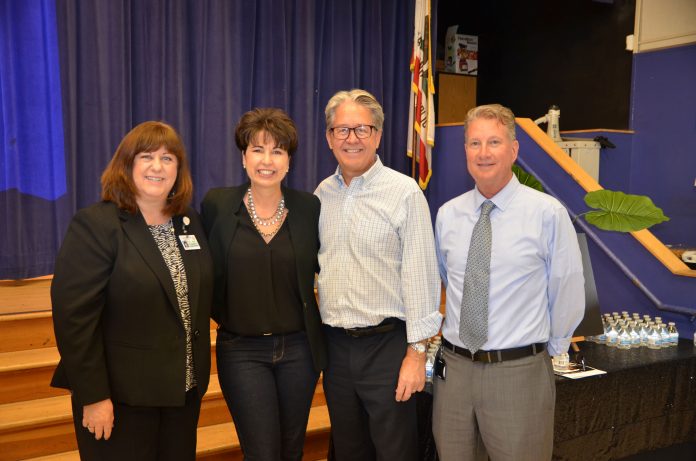 Think Together, a statewide nonprofit organization that partners with schools to provide early learning, afterschool and support programs, hosted a Lights On Afterschool rally on October 25 at Woodrow Wilson Elementary in Colton with VIP guest Senator Connie Leyva in attendance.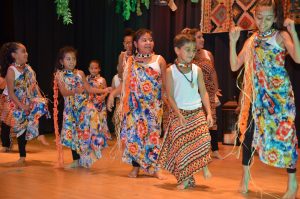 Launched in 2000 by the Afterschool Alliance, Lights On Afterschool is the only nationwide event celebrating afterschool programs and their important role in the lives of children, families and communities.
The Woodrow Wilson Elementary event celebrated cultural diversity with a series of dance performances titled PRIDE. Students dressed in African garb and danced to African music to celebrate African culture. Think Together Site Coordinator Bryann Saravia emphasized the importance of the arts for developing students in the classroom.
Senator Connie Leyva also shared about her support for afterschool programs. She was instrumental in negotiating the $50 million increase to the California Department of Education in 2017. The augmentation increased the critically-needed After School Education and Safety (ASES) daily funding rate, however afterschool funding is still at risk. While the costs, demands, and expectations of California's afterschool programs have consistently increased, state funding has not kept pace for over a decade.
Speaking to over 50 parents present at the event, Senator Leyva said, "You can count on me! I will always be a champion and advocate for afterschool care, it's an honor for me to fight for afterschool funding."
1.6 million kids are currently enrolled in afterschool programs in California, the majority of which are funded through ASES. And 1.2 million children are still alone and unsupervised after school in California. The event called for expanded afterschool opportunities so that every child who needs a program has access to one, and discussed the benefits of afterschool programs, including inspiring children to learn, keeping them safe in the hours when juvenile crime peaks, and providing relief to working families.
Students in the Think Together program at Woodrow Wilson Elementary showed major progress in the 2017-2018 school year – 91% showed positive growth in fluency, 95% showed positive growth in math, and 99% showed positive growth in sight words. Think Together currently parents with eight districts in San Bernardino County impacting over 30,000 kids annually.