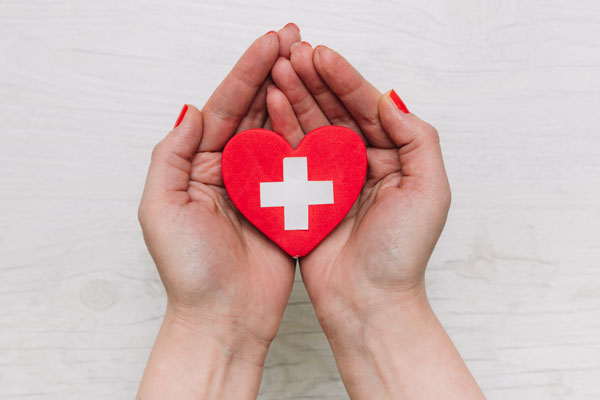 As a social worker, I see first-hand the daily impact that End Stage Renal Disease (ESRD) and dialysis has on my patients. I visit them for treatment at home and in clinics where they share their stresses and worries with me. Chief among those worries is often the financial burden that dialysis treatment places on patients and their families.
Senate Bill 1156, which would severely restrict charitable assistance organizations from helping patients pay their health insurance premiums, puts these patient's finances and lives in jeopardy. I urge California's legislators to consider the irreparable harm that this bill would cause if passed.

Some of my patients are fortunate and are affluent, while others are relatively young with families and are unable to work anymore due to the side effects of ESRD and their treatment. Some of my patients JUST cross the threshold and do not qualify for public programs like MediCal or CalFresh. Because of this, these patients are put in the position of not being able to provide for their families or pay for their own medical treatment.
This is where charitable assistance organizations play a critical role. They cover any gaps and make sure patients can continue paying for their cost of treatment. Charitable assistance programs provide funding where for some patients, private insurance and public programs fall short.
I also have multiple patients who count themselves among our country's undocumented immigrants. These patients may not have traditional private insurance, but they are still able to receive charitable assistance. These are patients who do not have the means to pay for treatment in their own countries, or whose countries simply do not have the facilities or treatment available to provide this life-sustaining care. If they were not here, receiving dialysis treatment thanks in part to charitable assistance, they would die.
Charitable assistance not only helps cover patient's insurance premiums, it also helps pay for smaller things, including durable medical equipment like a walker, scooter, or a standardized wheelchair. These are minor costs in comparison to insurance premiums but can amount to several hundred or thousands of dollars. This can be a severe financial hardship if you don't have insurance. Being able to turn to charitable assistance programs to pay for gas or transportation costs to and from treatment is monumental for these patients. Every little bit helps.
If SB 1156 were to pass, the impact on my patient's lives would be dramatic. Many of my patients would simply not be able to receive treatment without financial help from charitable assistance programs. Restricting the ability of nonprofit organizations to provide patients with monetary assistance puts the lives of my patients and the lives of thousands of other Californians in immediate danger.
Having ESRD is scary, whether you have the resources to pay for treatment or not. We must put patient lives and care ahead of insurance company profits. Please vote no on Senate Bill 1156.
by Eden Eichler