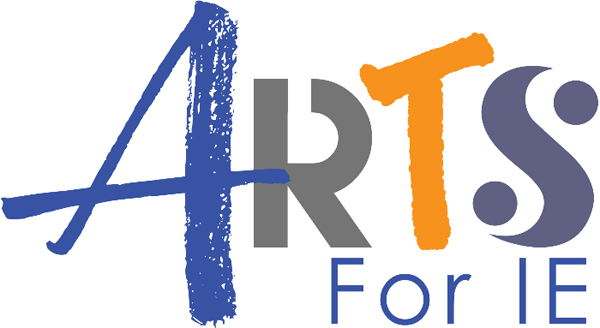 Riverside Arts Council, Arts Connection – the Arts Council of San Bernardino County, and Music Changing Lives announced they have formed a regional arts collaborative, Arts for I.E., with the purpose of bridging arts advocacy, empowerment, and access across the Inland region.
In 2019, Josiah Bruny, CEO of Music Changing Lives, spearheaded the vision of One Inland Empire, a collective of organizations who together would solve pressing issues across Riverside and San Bernardino counties. When COVID-19 began threatening community access to the arts, demanding immediate virtual adaptations, forcing closures and cancelations of events, reducing staff and resources, he realized the need to unite and advocate for the arts was even more pressing than ever before.

Josiah brainstormed creative strategies with Jennifer Kane, Executive Director of Arts Connection, the Arts Council of San Bernardino County and Patrick Brien, Executive Director of Riverside Arts Council to bring more visibility, resources and partnerships to the IE arts community. Online convenings were the first step, but the group felt more was needed. All three leaders felt a regional approach would be greatly beneficial for the Inland Empire and together the idea of Arts for I.E. was born.
"The arts in the inland region have too often been underrepresented," said Patrick Brien of the Riverside Arts Council. "We have had collective voices in Riverside County and in San Bernardino County, but never a collective voice that brings the two counties together. With the partnerships we have and that we are continuing to build, this is an exciting time."
Arts for I.E. is committed the following four initiatives:
Advocating for the arts locally and statewide as one voice for the Inland Empire, bringing together businesses, organizations, elected officials, and artists at monthly convenings.

Increasing access to the arts for vulnerable and underrepresented populations within the Inland Empire through individual and organizational development and mentorship opportunities.

Establishing an art fund to serve diverse arts organizations across the region.

Creating an online community engagement forum for IE artists and arts organizations to share resources, programs and services, events and ideas to establish deeper connections within the arts.
"For the first time in history we've created a platform for artists and arts organizations across Riverside and San Bernardino Counties, to have a voice and the opportunity to be trained and paired with mentors to fast track their efforts to create immediate change and endless opportunities. Which is needed now more than ever for diversity to become achievable, and sustainable," stated Josiah Bruny.
The Arts for I.E. collaborative is already making headway in the region and has a total of twenty-nine partner organizations on board, with more outreach taking place for artists and arts organizations to join.
If you would like to join the Arts for I.E. collaborative or would like more information, please contact ArtsforIE@gmail.com.
The mission of the Arts Connection is to stimulate creative and economic vitality and enrich lives throughout the communities we serve by providing support, promotion, education, and advocacy for the arts.
The mission of the Riverside Arts Council is to provide, develop, support and sustain the arts.
The mission of Music Changing Lives is to offer the highest quality music and art enrichment programs paired with academic support to underprivileged and at-risk youth ages 5 and older. We work to improve their chances of achieving a positive and successful future and transform into active and knowledgeable civic participants.