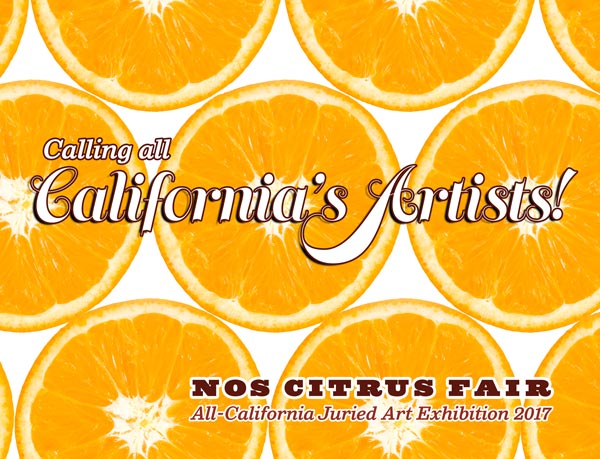 Calling all of California's Artists! NOS All-California Juried Art Exhibition is now accepting entries from all artists residing in California.
Every year, artists living and working in California have the opportunity to participate in a tradition of the major art exhibition at the National Orange Show Fair that dates back decades.
The National Orange Show Art Exhibition and its permanent collection represent the wide variety of styles found among California artists. California painting reflects artists' interests, values, and outlooks. Art works can teach us, entertain us, and make us more aware of things we hardly notice in our daily existence.
You can download the entry form here – ENTRY FORM
Learn more about the National Orange Show and art exhibition here – www.nosevents.com